Bitcoin has been on the top list of cryptocurrencies due to its significant rise in price since the concept of crypto came into existence.
After the sudden rise in price from $900 to nearly $20,000, making the world astonished in 2017. Many people thought something was wrong with Bitcoin, and they left the market.
The value of Bitcoin fell below $6,000 that forced many traders to be skeptical about it. Again, it kept the entire world ablaze by surpassing the previous all-time high in Dec 2020 and reaching a new peak price of nearly $42,000 in Jan 2021.
Many new investors entered the Bitcoin space, but they are not sure about the safest way to store Bitcoin.
Safest Ways to Store Bitcoin
First of all, you need to choose a secure wallet from the various options available in the crypto market.
How to Keep Your Bitcoins Securely in Crypto Wallets
Usually, there are five types of wallets, and you need to choose which one is suitable as per your requirement. Moreover, you need to consider some essential factors to store your crypto assets in them safely.
Mobile Wallets
These types of wallets are quite popular due to the advanced features and easy-to-use interface. You can make payments in Bitcoin by scanning the merchant's QR code through your mobile wallet. Also, you can transfer, exchange, buy, and sell with these wallets. However, security is one concern that you can manage by being cautious.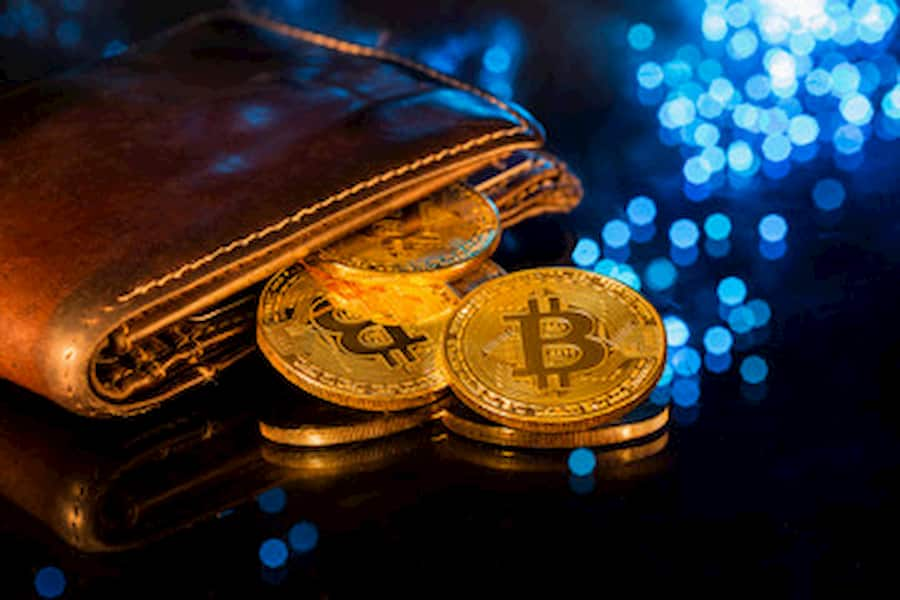 Ensure to choose a legitimate wallet with good reviews in the play store or app store. Check the security features and ensure that it provides either two-step or biometric verification or both. Keep a backup of your private keys so that you don't face any issues if you lose it or any damage occurs to your phone.
Web Wallets
These types of wallets can be accessed from your computers and from your smartphone by logging into your crypto account from anywhere. Although it provides the convenience to access your Bitcoins easily, it lacks security because your money is kept with third party storage.
Desktop Wallets
Desktop wallets are also great options that are relatively secure than mobile and web wallets. The good thing about a desktop wallet is it keeps your Bitcoins offline when you are not doing any transactions. So, it's one of the best ways to store your Bitcoins, but you cannot access your coins if you don't have your desktop with you.
Some important tips to ensure that your Bitcoins are stored securely: Select a desktop wallet by comparing the security features. Keep your private key safe and have a backup. Don't give access to your computer password to everyone. Use antivirus to protect your computer from virus and malware attacks.
Paper Wallets
Paper wallets are more secure than the above three wallets as it keeps your Bitcoins offline. Nobody can access your private keys from your paper wallets. However, you need to keep a record of your private keys because if you lose them, you permanently lose them.
Hardware Wallets
There are various physical forms of these wallets, but the most popular one is the USB type wallets. However, these are some precautions you need to take while using a hardware wallet. You need to purchase a hardware wallet from a reliable crypto wallet firm.
Make sure you keep it in somewhere that only you and the person with whom you will leave the money know about the place. Losing the hardware wallet will be a permanent loss, so be careful about it.
Conclusion
Hopefully, the above information has given you some insights into how to store your Bitcoins securely. You can learn bitcoin trading strategies and earn good profits by taking your time and learning how. Whether you choose a digital wallet or a paper wallet, or a hardware wallet, make sure that you consider the necessary factors before selecting one.