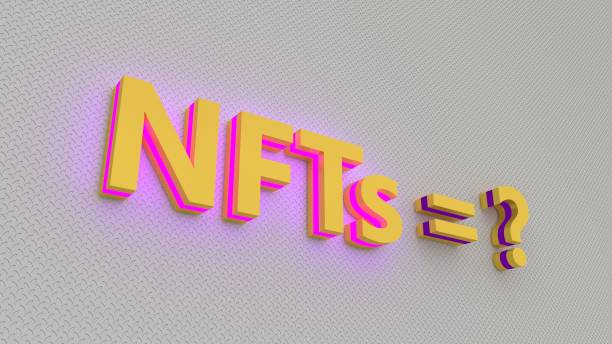 NFTs (Non-fungible Tokens) have taken the crypto market by storm over the past twelve months which has included numerous high-profile athletes, celebrities, and corporations instigating these assets across various forms of social media and marketing endeavors.
The cryptocurrency sector continues to grow at an astronomical rate with all the latest technological trends now often subsiding with any related crypto product releases or related assets.
Many more currencies are now further listed across these available sites on a regular basis by various online artists and entrepreneurs who are raring to aim at a greater profit margin in their latest selling point on whatever product they are innovating to any wandering consumer.
These crypto-based products have become mainstays in the active technological landscape as more of these available facets have aimed to attract consumers by catering to all the latest fluctuating trends that are based on their main needs.
There are various forms of cryptocurrency that have amassed viable options for all consumers to purchase, however, there may be non-more valuable or widely touted than NFTs which have developed into the quintessential favorite crypto product that most consumers will often browse for purchase.
To understand why these tokens are valued so highly and are amongst the most frequently discussed assets in the modern technological sector, it is important to understand the main fundamentals of any NFT and the overall values that such a commodity brings to the active crypto market.
· What is an NFT and where can consumers purchase these tokens?
To simplify, an NFT is a digital resource that can be attributed to the form of an art piece, music, picture, video, and in-game items among other valuable assets.
These are purchased online using cryptocurrency by other consumers during the process of innovation and are usually encoded with a similar underlying software related to many other cryptos.
NFTs that are purchased cannot be replicated with any others that are available to rivaling consumers, with these assets now becoming an increasingly more popular way for crypto users to buy and sell different forms of digital artwork.
Last year, NFTs recorded an estimated total worth of $41 billion based on the active market that they operate out of, which by many accounts, is approaching the total value of the entire global fine art market.
To locate, list, and purchase any related NFTs, consumers or crypto artists alike must utilize an NFT marketplace, such as the wide variety of crypto products available on DraftKings, which provides all enthusiasts with a multitude of unique options to view and select from.
· The importance surrounding NFT production and distribution:
This developing cycle of continuous NFT production and distribution has been valued and of high importance towards all future cryptocurrency use and for a number of active developing creators and businesses.
NFTs open up the possibility of utilizing smart contracts as a computer program that is stored on a blockchain that will often run when specified conditions are met, meaning that this will allow collective and collaborative art projects as well as royalties to be programmed into these contracts.
With these royalties often factoring out to an estimated set worth of around 10%, it allows the sale of an NFT to be automatically transferred to the owner's crypto wallet, based on the figure that they should earn from the percentage.
It will ensure that original creators will always be tailored and linked to their official project, which will allow their work to be more frequently shared with a wider demographic without the worries of plagiarism and theft, meaning that NFTs are widely important in the purchase of work that is safe and secure for both the consumer and artist.
Another valid reason to why NFTs are so important in their distribution can stem from the matter is that these are likely to influence the next wave of active trends in the arts and craft industry given that they are already garnering a widespread audience of approval and are among the most widely purchased products on the digital sector, meaning that there is clearly a hefty demand for such facets.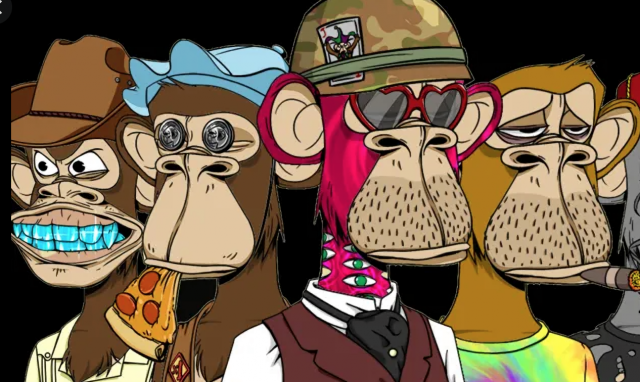 · Valued tips for aspiring NFT artists:
If you are planning to enter this highly congested sector of active users, it is often best to showcase your aspiring skills across the various forms of media and communication that are present today before listing a product on a marketplace.
Perhaps setting up a social media account tailored to your NFT activity with small clips and photos that provide a teaser as to what piece of art you are currently working on as well as
small notes that highlight its value and why you are so keen to create such an asset could be a great way to engage with audiences.
Another way of spreading information for such a matter is to utilize a local word-of-mouth method such as asking colleagues or friends/family to promote your work to any other individuals interested in crypto market products.
There is a high demand for NFTs at this current juncture so finding methods to showcase how your product stands out is very key to the product's continuous longevity.