IF YOU WOULD LIKE TO TRY CRYPTO.COM CLICK THE LINK BELOW AND PUT IN THE CODE –Ecryptonews
We take a deep dive into Crypto.com's NFT and Credit Card Programs so you can understand why so many crypto enthusiasts are signing up Crypto.com and why Matt Damon and LeBron James are backing Crypto.com. 


NFTs
Crypto.com is now allowing you to sell NFTs that are minted and stored on the Ethereum blockchain. You can buy, sell, and show off your digital assets using their NFT marketplace. They recently widened their selection to include Bored Ape Yacht Club, Mutant Ape Yacht Club, and Sandbox along with many other popular NFT collections.
You can easily deposit Ethereum NFTs as long as they're on a whitelist. The full list of eligible NFTs can be seen here. Once you apply to the program it will take a few days for your NFT wallet to be activated. They released the Crypto.com NFT network to allow you to buy and sell whitelist NFTs on the Crypto.com marketplace in order to reach a wider audience.
You can also choose to send your NFT back to the blockchain any time you want. They are offering lower cots when you sell your NFTs and when you put your NFTs up for sale they don't charge any listing fees. They actually don't charge gas fees which could be a huge advantage over other NFT marketplaces and they are giving a full-service fee rebate which lasts until June 30, 2022.
The 1.99% service fee will be returned back to you within this limited-time rebate period. The total length of the offer for the 1.99% rebate is between February 14 – June 30, 2022. Your rebate will come back in USD and it will take up to 14 days to receive your rebate.
Depositing Your NFTs to Crypto.com
1. Go to your Crypto.com dashboard and click deposit NFT.
2. Select Ethereum from the dropdown menu.
3. Only deposit NFTs from collections that are on a whitelist otherwise you might lose your NFT.
4. Copy or scan your Crypto.com NFT wallet address and send your NFT to that address to make your deposit.
5. Check your email to confirm that the deposit was successful.
6. When you go back to your Crypto.com dashboard you can see your NFTs.
7. Then you can click on your NFT, scroll down and click 'Sell' to sell it on their market.
At the top of the page click on your profile picture then you can select "Account Activity" to see your deposit history.

Withdrawing Your NFTs from Crypto.com
1. Navigate to your NFT in your Crypto.com dashboard.
2. Click the ellipses near the top of the description of your NFT.
3. Then you can click on withdraw NFT.
4. Under destination network choose Ethereum.
5. Paste the wallet address where you are sending the NFT.
6. You will be emailed a verification code.
7. Put that verification code in on your dashboard.
8. You will have to pay a withdrawal fee to get your NFT back on the Ethereum Blockchain.
9. The quote is valid for 5 minutes, so if you don't withdraw at that time the withdrawal fee may change.
10. From there you can select your payment method.
11. The withdrawal fees are in USD and you can use your Crypto.com balance or a credit or debit card.
12. They will email you a confirmation that your NFT is back on the Ethereum network.
You can view your withdrawal history on your account activity page.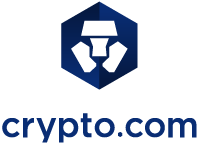 Overview of Crypto.com's Credit Cards Program
The Crypto.com credit cards are really prepaid Visa cards.
It claims to be the only crypto card you need with no annual fees.
You can store both Fiat currencies and cryptocurrencies on it. They offer up to 8% cashback depending on which card you get by using the card for purchases. They have multiple tiers of cards that are automatically sent to you based on how much CRO token you stake on their platform. You can also stake CRO on the card to earn rewards in CRO.
There are 5 total tiers and each tier requires you to stake a certain amount of CRO token in your Crypto.com mobile wallet for at least 6 months. Each tier has a different percentage of rewards they will give back to you by staking CRO. They also give full rebates for using the card with certain retailers.
Obsidian You'll have to stake at least $400,000 US in CRO in order to get this card It gives you an 8% reward on all purchases 100% cashback on your Spotify, Netflix, Amazon Prime subscriptions 10% cashback on Expedia, and Airbnb booking
You get Lounge Key access at select airports for you and a guest Crypto.com private access that allows you priority customer service, access to industry events, and other privacy features Bonus Rewards that are given periodically based on how much you are using your card Exclusive merch Private Jet partnership which is basically a free bottle of top-shelf champagne and ground transportation when chartering a flight through Vistajet.
Allows you to withdraw up to $1000 per month with no fees Frosted Rose Fold and Icy White Stake $40,000 in CRO 5% reward on all purchases 100% cashback on Spotify, Netflix, and Amazon Prime 10% cashback on Expedia Lounge Key access for you and one guest Crypto.com Private access Bonus rewards Exclusive merch
Withdraw up to $1000 per month with no fees Royal Indigo & Jade Green Stake $4,000 in CRO 3% reward 100% cashback on Spotify and Netflix Lounge Key airport access Withdraw up to $800 per month with no fees Ruby Steel Stake $400 in CRO 2% reward 100% cashback on Spotify Withdraw up to $400 per month with no fees Midnight Blue Stake $0 in CRO 1% reward Withdraw up to $200 per month with no fees
Other Features you can use the Crypto.com app to apply for the card
-manage your Visa card,
-add currency,
-and stake CRO.
In order to use your card, you have to transfer money or crypto to it using the mobile app or from your bank account or credit cards/debit cards.
You have to stake the CRO token for 6 months before you can get the Visa. Once you apply for the card and stake your CRO they automatically send it to you after the 6 month period. Depending on which card you want you'll have to stake the required amount of CRO token for the required time frame and that's the card they'll automatically send you.
For example, if you apply for the card and you stake $500 in CRO they'll automatically send you a Ruby Steel card. The rewards, bonuses, and rebates are all paid back to you in the CRO token, so any time you buy something with your card you're automatically reinvesting in CRO. You could pay all your bills with your Crypto.com card and get free CRO by just living your life.
E-cryptonews receives a commission for signups to Crypto.com