To try Crypto.com please click the link and place the code in – ecryptonews
Have you tried to buy Bitcoin? If yes, you have probably know what cryptocurrency is and how it works. One popular name in the world of cryptocurrency is crypto.com. One form of crypto exchange is Crypto.com. It allows you to invest and trade various cryptocurrency pairs.
Beyond that, it also supports NFTs, wallets, credit cards, and a lot more. The good thing about this crypto exchange is it supports over 100 currencies with reasonable discounts and fees.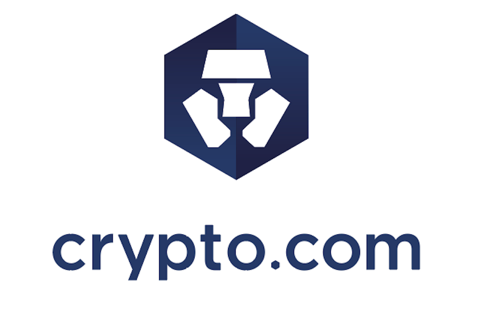 Crypto.com – An Overview
As we mentioned earlier, crypto.com is a well-known crypto exchange in the crypto market. It has been patronized by many because it supports a variety of blockchain-related items and digital assets. Using crypto.com will allow individuals to trade, sell, and even purchase a large selection of currencies.
The good thing about it is you can do these activities without spending a lot. In addition, the company also provides you with access to the crypto wallet, crypto credit cards, and NFT marketplace. Beyond that, you can also bet or store your crypto in your wallet for a limited period. This will let you improve your crypto interest by up to 14.5 percent.
Crypto.com is a good tool to use if you plan to hold or purchase different cryptocurrencies, such as Bitcoin. The good thing about this cryptocurrency exchange is its low fees of not more than .40 percent. In addition, these fee percentage when users have a high trading volume.
But before you consider joining the crypto industry, you must remember that it has a very volatile market. A market with high volatility is considered a risky investment. Therefore, we highly recommend potential investors and traders invest a small amount of money you won't be afraid to lose.
What You Need To Know About Crypto.com
Crypto.com is a Hong Kong-based company that was established in 2016. Currently, the company supports over 100 cryptocurrencies being purchased, sold, stored, and traded by many customers around the globe. Crypto.com is available to more than 90 countries worldwide and offers different crypto-related financial items.
With its easy-to-navigate features, affordable price, and multiple currencies, this is undoubtedly popular among newcomers in the crypto industry. Generally, crypto.com is designed for individuals who want to take their cryptocurrency staking, trading, and buying experience to the next level. We highly recommend this to passionate traders and those who consider cryptocurrency not only an investment but an actual currency as well.
What Are The Available Cryptocurrencies On Crypto.com
As mentioned earlier, there are more than 100 currencies available on crypto.com. These currencies are available for staking, trading, and more. Although this platform supports multiple currencies, here are some of the most popular:
Polkadot
Cardano
Bitcoin
How's It To Trade With Crypto.com?
One of the powerful features of crypto.com is it is available with a mobile crypto app. Users can install this app on their iOS or Android mobile devices. If you have experienced trading currencies and stocks using an app, using this platform would be a piece of cake for you.
In addition, it also offers straightforward and intuitive features. Since this platform is available in a mobile app, it allows you to have fast and convenient access to your trading portfolio and find available digital assets in the market.
The platform is equipped with features that will help you create your crypto.com credit card, make payments, stake crypto, and trade currencies. Its chart tools are designed to be simpler and more understandable for the sake of new users. Furthermore, it will not show multiple information that will overwhelm its users. If you want to have a detailed guide about each tool, you can click the links included on each page.
What made Crypto.com more popular than other crypto exchanges available is it supports various fiat currencies, such as BRL (Brazilian Real), USD (US Dollar), GBP (Pound Sterling), EUR (Euro), CAD (Canadian Dollar), and AUD (Australian Dollar). Because of this flexibility, users can purchase their preferred cryptocurrency using their available fiat currency.
How Secure Is Crypto.com?
Another thing you will admire with Crypto.com's tight and high-security level. Whitelisting and two-factor authentication are two security measures used by Crypto.com to ensure the privacy and security of its users. Despite that, users are still recommended to create their accounts using a strong passcode. Beyond that, we advise new and old users to follow proper online security practices when creating and using their crypto.com accounts.
Keeping your account secured is essential since crypto transactions are not reversible. This means that once your account is broken or breached, your lost cryptocurrencies are less likely to be recovered. Aside from whitelisting and two-factor authentication, the platform is also an advanced technology that stores and monitors clients' deposits and personal information to keep hackers and cyber thieves away.
What Can Crypto.com Do For The Customers?
If you are searching for an all-in-one and budget-friendly cryptocurrency exchange, this crypto.com may be a perfect fit for you. The platform offers you tons of benefits depending on your cryptocurrency trading level. This platform is designed for individuals who want to save, store, trade, and spend cryptocurrencies.
This innovative and more advanced currency exchange allows you to trade, sell, and purchase a variety of cryptocurrencies using your preferred fiat currency at a very affordable price.
Many users love crypto.com for different reasons, including its ability to convert your physical money into digital currency. Beyond that, converting your money into crypto will not require you to pay expensive fees, but the amount will still vary depending on your location. Once you create an account with crypto.com, the platform will provide you with an estimated fee you need to pay for converting fiat currencies into digital assets.
Final Thoughts – Is Crypto.com Good?
With all the facts provided above, we can say that crypto.com is one of the best crypto exchanges available in the market. Aside from its long list of supported cryptocurrencies, it also offers tight security and other exceptional features. If you are interested in trading, selling, and buying cryptocurrency, it would be best to consider creating an account with crypto.com.
E-cryptonew.com is a affiliate of Crypto.com