WAX Cloud Wallet is undoubtedly gaining momentum and popularity in the world of blockchain technology. Also known as Worldwide Asset eXchange, WAX is the most eco-friendly and proven blockchain for collectibles, NFTs, and video games globally.
It is a purpose-built NFT blockchain for a successful launch of collectibles and NFT collections, ranging from dApps like https://bitsoft360app.com/ to games, and digital marketplace exchanges, among others.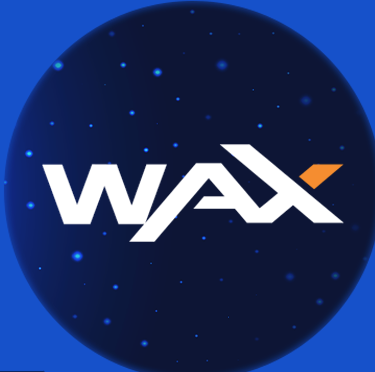 What is WAX Cloud Wallet?
WAX Cloud Wallet is a powerful but simple-to-use crypto wallet that lets you log in to your WAX wallet and WAX blockchain applications seamlessly.
It does not require that you manage any private keys and can be accessed on mobile devices and desktops. It is convenient to use and very secure as you do not have to worry about the safety of your digital assets and credentials.
How to Create a WAX Wallet
It is easy and seamless to create a WAC Cloud Wallet. You can use any social media account to create one. Follow the simple steps below to create your WAX Cloud Wallet:
Step 1: Visit wallet.wax.io and select one of the log in options available. These options include different social media platforms, including Facebook, Twitter, Google, Line, etc.
Step 2: Once you click your preferred option, you will be prompted to log in to your social media account if you are not logged in already. If you have already signed in, you will be prompted to enter your account password.
Step 3: Next, accept the account terms of Service of WAX by clicking on the two boxes. That is all it takes to create your account on the platform.
Note that before you can use your WAX Cloud Wallet account, you have to fund it. There are different methods to purchase WAX and fund your account.
· Buy WAX with a credit card: To use your credit card, click on the "Buy WAX" button and follow the prompt.
· Buy WAX on an Exchange: This method is convenient if you already have other cryptocurrencies.
· Send WAX from another account: If you already have a WAX account and want to create a WAX Cloud Wallet account, you can send WAX from your existing account to the newly created account.
WAX Wallet Services
There are many services you can explore for practical use-cases on the Blockchain. Apart from the obvious ones, which are sending and receiving funds, you can still do a lot with WAX Wallet. Let us look at these in detail.
· NFT Inventory
The NFT Inventory lets you have all your collectibles in a single place. It allows you to browse and sort your NFT collections on the dashboard. You can also transact and manage all your NFTs from a single source on the dashboard.
· dApps
WAX Wallet also features a dApps menu, which allows you to connect your account to decentralized applications of choice on the WAX blockchain. These include digital assets marketplaces and blockchain games. To access these applications, simply click on the icon to open a new page that redirects you to the main page of dApps.
· Staking
This service lets you stake holdings in the WAX blockchain. You can find the Staking Rewards menu on your dashboard. Through it, you can vote for WAX Guilds and also stake assets.
· WAXNews
This section displays the latest WAX blockchain news. You will find news on new projects that have been launched on the platform and new NFT collections that are available on the platform.
· ETH Bridge
This allows you to receive and send tokens between Ethereum and WAX blockchains. To use this service, you have to connect your MetaMask account to the WAX Cloud Wallet.
· DeFi
The DeFi service offers all the necessary tools you require to take advantage of DeFi opportunities within the WAX blockchain. Through this service, you can swap, stake, and unstake tokens. You can also vote on available proposals.
Conclusion
The WAX Cloud Wallet is cloud-based and can be accessed on the web from mobile devices and desktops. It does not require any private key backup and you can easily sign in with your social media account. WAX Cloud Wallet is safe and secure, and it has an easy-to-use interface.