Bitcoin facts vary from one place and from one individual to another depending on how they understand the technology. However, most of the top features that bitcoin possesses are universal. Bitcoin is not a golden nugget, nor is it a fraud.
People around the world from all walks of life have strong views and positions on what bitcoin is and what capabilities it possesses. But, everyone needs to know the top bitcoin facts that enhance its relevance and legitimacy as an investment asset and cryptocurrency in 2021.
Although the opinions of different people are useful pointers, facts are necessary and important to know. Knowing facts contributes to meaningful dialogues and market participation.
Bitcoin Is Programmable Money
Bitcoin introduced a new form of money known as programmable money. Bitcoin and other cryptos work under a similar philosophy to past monies and money that the world is already familiar with.
The concept that determines money is a shared set of rules for exchanging value for a product or service. However, the difference with crypto is that the rules of the market are determined by the payee and the payer. The involved parties decide the terms and conditions of any given transaction with all these transactions being codified.
This system of operation has begun to extend beyond the crypto space and will eventually support a wide array of transactions including expertise, contracts, services, and assets. There are physical forms of money that exist in the analog world. They include goods and paper money which are sometimes limited by distance.
On the other hand, the digital world is revolutionized. There is more reach while using digital transactions which eliminates constraint and dependency of human speed and distance. Nevertheless, in the digital space, the movement of funds is governed by the speed and mercy of banks.
In the cryptocurrency world of programmable money, both human and institutional constraints are eliminated. These types of frictions are expensive and maintained at minimum levels.
Bitcoin Does Not Originate From Thin Air
Bitcoin is created through a mining process. The technology that supports bitcoin is known as a blockchain and it is dependent on a network of nodes that guarantee the integrity of transaction history by achieving consensus. Many proponents prefer the technology due to its transparency ensuring that no bitcoins are spent twice.
Validation is a part of the mining process. Once a transaction gets validated, the nodes must then race, using the trial and error method, to solve a complex mathematical puzzle that needs heavy computing resources. The first computer in the network that manages to solve the equation will be rewarded with the bitcoins.

The process of mining bitcoin uses the Proof of Work (PoW) protocol. Bitcoin mining is designed to serve two purposes: it facilitates the processing of transactions in the network and the creation of new coins. Mining needs hardware, energy, and bandwidth.
If anyone decides to mine bitcoins on their computer, they discover that the cost of electricity might outweigh the value of bitcoins that they can manage to mine. Other cryptos also use the PoW protocol.
Another protocol that is coming up is Proof of Stake (PoS) which needs no energy or hardware to achieve consensus. Instead, this method uses staking or bonding tokens to determine the next block.
Bitcoin Has Value
Data shows that there will only ever be 21 million bitcoin created. This market strategy is deflationary and it is the opposite of paper money that is inflationary. Notably, bitcoin's value and security are derived from the fact that it is quite easy to prove that a considerable amount of computing power and electric energy was meticulously expended to solve a math puzzle.
For the past 12 years, these mining and transaction processes have protected bitcoin against fraud and counterfeit information. This ranks among the top bitcoin facts that make it quite attractive for many investors seeking alternatives to fiat. Whenever bitcoin is created through PoW, the mining is validated and then backed by an authentic network.
Anybody can create their localized or customized currency. However, a community is necessary to accept the created currency for it to have any form of value. For more than nine years now, the world has been transacting with BTC that now has a strong global community.
Bitcoin also operates like a stock since its price can go up and also come down arbitrarily. A stock price is known to represent what another person or entity is willing to pay for it. Notably, cryptos function in the same manner.
Bitcoin Can Be Used As A Payment Mode Locally And Globally
There was a gap that existed for a faster and more efficient, hassle-free way to exchange money. Bitcoin was invented as the first crypto to fill the white space and was developed for payments and storing value.
The new form of money enables online money transfers, peer-to-peer, without involving an intermediary like a bank. In general, bitcoin and all of the other cryptos can be transferred at a faster rate and with lower fees. Since bitcoin and other cryptos have gained more popularity over the years, fees may be affected by traffic and congestion on the blockchain.
In the earlier years of bitcoin, one was used to buy different real-life items like beer, coffee, and dinner. Also, it was possible to transfer money for a few cents. At the time, prices were not too volatile and the transaction time was quick since blockchain usage was still relatively low. What attracts many users is the fact that no banks or financial institutions are involved.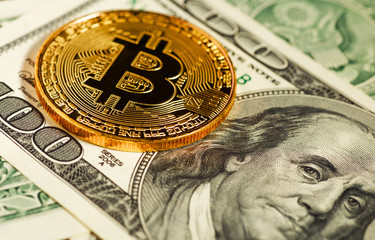 It became more interesting and attractive whenever one wanted to transfer money to somebody in another country. One could send up to $1 million worth of BTC to somebody else in another country at a cost of below $1 and the recipient could convert the funds to fiat in their country in less than an hour.
Currently, with bitcoin's price volatility and possibly higher fees, it might not be practical for payments of the day-to-day items. Nonetheless, for anyone transferring $1 million worth of bitcoin cross border, it might still be worth it.
Bitcoin being the first successful programmable money on the blockchain introduced universal, virtual, and borderless cash. This invention seems to be the beginning of great things. Blockchain and bitcoin did not just define the future of money. Most of the bitcoin facts show that the new technology is shaping the future of transactions and economies, and eventually the future.
Faster Than Supercomputers
The fastest supercomputer in the world, the Summit, works at 122.3 petaflops, which is a quadrillion floating-point operations per second. On the part of the whole bitcoin network, the processing power is almost 80,704,290 petaflops. The supercomputer can do many things while the bitcoin network only adds blocks to the blockchain.
Therefore, the speeds in the bitcoin network and other blockchains are massive which is attracting masses to the nascent industry.
Transactions Cannot Be Traced
In the case of banks and online transactions, it has now become almost impossible to make any form of a transaction while remaining anonymous. Financial institutions including banks possess all the information and details about the users and their transactions. Every transaction executed by each user is recorded, and authorities can always track any one of the user's activities using these transactions.
On its part, there is no such thing that affects bitcoins since all bitcoin transactions are untraceable. All of the bitcoin transactions are recorded in a public ledger that is known as a blockchain. However, nobody can track the users using their transaction history. Such bitcoin facts are perfect for people who want to remain cautious and private while transacting online.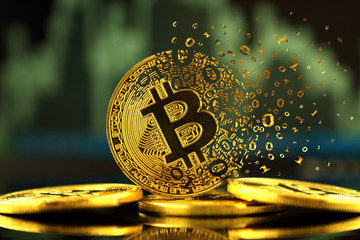 Bitcoin users can even decide to hide their IP addresses using different services and VPN. It delivers excellent privacy to the users and enables them to make global transactions without having to worry about being traced or tracked. No financial or personal information is revealed whenever the bitcoin transactions get recorded in the public blockchain ledger.
Nobody can Ban Blockchain
Fiat currency is centralized and controlled by the government that issues it. Thus, the government can decide to ban it at any given time as they please. However, bitcoin cannot be banned. Bitcoin is controlled by a widespread network of users which means that nobody has the capacity or capability to ban bitcoins.
Governments may impose several restrictions on the crypto, however, it can never prohibit its use. Simply put, bitcoin can be regulated but can never be banned. This capability is one of the bitcoin facts that is enticing the underbanked individuals from around the world. So far, many countries have tried to ban bitcoin but all of them have failed to do it. That is the key reason why some nations have now imposed multiple regulations on it and they authorized its use.
Bitcoin Has Finite Supply
If we put fiat currency into context, it is known that its supply is controlled by the central government since it can issue as much currency as it wants. A great example is the case of stimulus packages meant to cushion the US economy against the effects of the COVID-19 health crisis. But, bitcoin facts show that it is different.
Bitcoin is a decentralized currency which means that no authority throughout the world issues bitcoins. All bitcoins are created by miners and the process through which they are created is known as bitcoin mining. Twenty-one million is the maximum number of bitcoins that will ever get mined. Out of all these, 18.64 million BTCs have already been mined.
The analysis shows that by 2140 all bitcoins will have already been mined and after that, no new bitcoins can ever be issued in the market. This factor about bitcoin makes it an excellent investment tool.
Bitcoin is usable globally without the need of undergoing a conversion process. in most cases, it is considered to function at the same level with gold integrating the best of gold and cash while simultaneously offering an open market that has no restrictions imposed by governments, banks, or any other form of centralized authority.
Other Bitcoin Facts That Make It Valuable Are Unlimited
Apart from the discussed features, other bitcoin facts make it an attractive investment in 2021 and beyond. Unlike cash, it is impossible to duplicate a bitcoin. Notably, this feature may interest the authorities and central banks whose fiat currencies are often plagued by counterfeit notes diluting their market.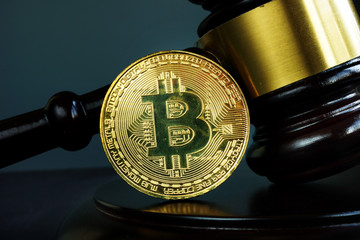 The new market has also created a dependable method of maintaining records for tax purposes. A bitcoin's ownership is transferred whenever the coin is transferred. It means that two entities or individuals cannot transact the same value, which helps keep bitcoin clean, healthy, and simple records for tax purposes.
All these and many other bitcoin facts have proven to attract more investors over the years. Today, many institutions and high-net-worth individuals are joining the bitcoin market, which has accelerated the rate of BTC and crypto adoption around the world.