When it comes to blockchain innovation, incubation as a source of funding has been difficult to find. That is changing, however, with the introduction of new platforms that can fill this gap. Digital asset ecosystem TrustSwap recently launched its incubation project on Avalanche called Verso.
We reached out to them to find out what's going on, and here is what we found out.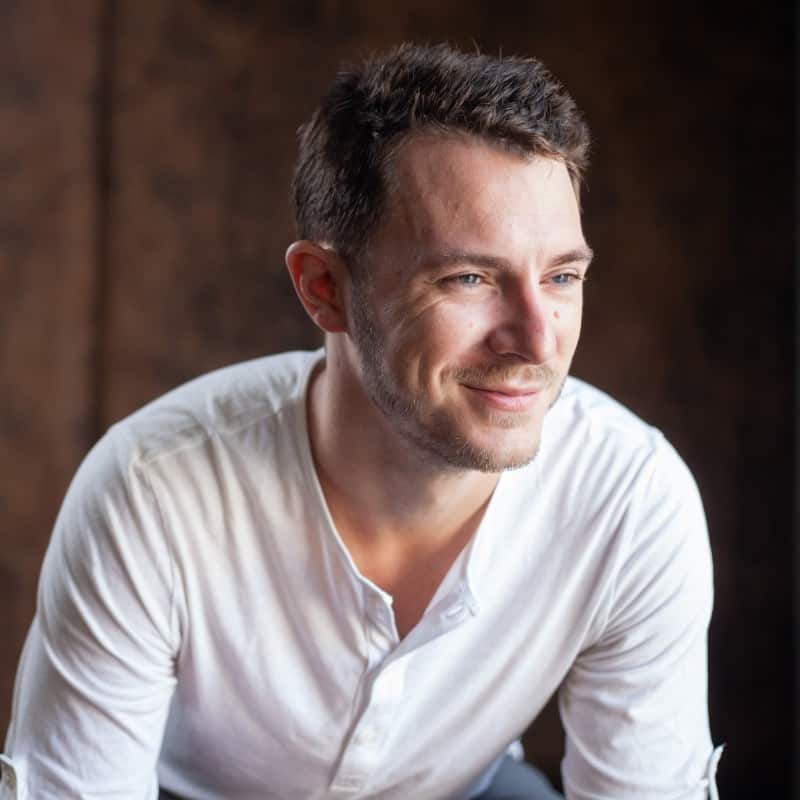 Jeff Kirdeikis, CEO TrustSwap
E-Crypto News:
Congratulations on your launch! What's next for TrustSwap?
TrustSwap is continuously looking to expand the range of crypto services offered to the community, by developing new solutions which are able to tackle some of the current significant implementation challenges.

Beyond the launch of the Incubator Program, we are preparing to launch two new exciting toolkits during the next couple of months; Swappable and SmartLaunch.
Swappable is an advanced NFT marketplace which allows users to create and trade digital assets with their own customized parameters. 

SmartLaunch is a smart-contract based service to create your own audited cryptocurrency, within minutes, for free, no coding required. SmartLaunch consists of SmartMint (automated customized token creation) and SmartLocks (token vesting & liquidity locks) technology.

New audited tokens can be minted and customized within minutes, thereby saving tens of thousands dollars in development and auditing costs, as well as a significant reduction in development time while also providing a high degree of security.
E-Crypto News:
What are the odds of success for blockchain startups that are ruling the cryptocurrency space?
We have seen that a big number of ICO-based companies initiated during the ICO boom, have now ceased operations or have proven to be scams. For blockchain startups to succeed, factors like integrity, security, operational efficiency, marketing, network, and access to funding are very important during their first critical stages.

At TrustSwap, we want to make sure that startups participating in our Incubator Program as well as the LaunchPads and FlashLaunches, are considered promising and could fundamentally yield benefits for the community, investors and stakers.

Our team of experts will consult and assist them on all possible facets, to make sure that they launch not only successfully but also sustainably. Having the funds, contacts, operational efficiency and marketing on point will be a great foundation for future success. 
E-Crypto News:
How can blockchain start-ups get in touch with TrustSwap to show what they have to offer?
Projects can sign up for the TrustSwap Incubator Program by completing this Application Form. We welcome innovative crypto projects to sign up, regardless of their current development phase or chain. The most promising projects are selected to participate in our Incubator Program.
E-Crypto News:
What are the problems blockchain start-ups face for their growth and crisis stages? How does TrustSwap help to resolve these problems?
TrustSwap assists with professional consultation from our team of industry experts throughout the initial startup process of projects which are going through the critical stages of their development.

We have identified the following consultation areas where the TrustSwap Incubator Program relies on:

Tokenomics

Tokenomics &  Distribution

Incentivizing Positive Behaviour in the Network

Coordination of the Token Generation Event (TGE) and listings.

Business Development and Operational Support

Support on Technical Developments

Marketing

Whitepaper Review

Identifying Growth Opportunities

Team Mentorship

Operational support

Advice among others on: 

Website Development

Graphic Design

Promotional Videos

Getting Projects Connected with the Industry

Exchange Listings 

Influencers 

Private investors & Venture Capitalists (VC Roadshow)

Community Management Companies

Network opportunities

Marketing & PR Companies 

After successful completion of the TrustSwap Incubator Program, their tokens will be offered via the TrustSwap Launchpad for a public raise/IDO. 
E-Crypto News:
Please, can you tell us more about the TrustSwap approval process?
Upon the submission of the Application Form by the project, a team of 9 industry experts will review the project based on a set of criteria. Our Evaluation Grading Rubric. When a minimum amount of points & recommendations is achieved we will get in contact with the project leads for more information and start the initial discussion regarding tokenomics, expectations, timeline, and optimal way forward. 
E-Crypto News:
What criteria determine which start-ups will succeed? How do you select start-ups?
Depending on the stage of the startup, we look for example at their current Whitepaper, Website, Socials, Team History, Advisors, if they already have any Partnerships and/or VCs/Advisors, Tokenomics, Roadmap, the market/niche they serve, etc. Where Product and Token Utility are of course important indicators for evaluation. Which problem are they solving? 

We are not looking for Pump tokens, but really the projects that bring new innovative and sustainable ideas into the space, accompanied by a team that has the strong conviction to make this a reality. 

Also important, we do not proceed with fully anonymous teams, or teams that do not want to invest in security. Whether this is regarding audits or token and liquidity vesting or their website. In crypto space a lot depends on your reputation, and a good start will pave the road to success.  
E-Crypto News:
What are your thoughts on cryptocurrency regulation?

We believe that non-hostile cryptocurrency regulation is very important for blockchain startups to thrive. Recently, we have seen some of the biggest startups of the crypto ecosystem, to move their headquarters in nations like Malta, Singapore, Hong Kong and others, which have developed some kind of cryptocurrency regulations and guidelines. 

We hope that other nations, including the world's major economic forces, will follow the paradigm of these jurisdictions and adopt similar regulatory strategies. Such a development would enhance more operational flexibility for many blockchain startups.
E-Crypto News:
What plans do you have for Generation Z?
For sure, Generation Z will be excited about Swappable, our NFT marketplace. We are in contact with several agencies, and hope to bring some value added art to the world.
But mostly the trust we want to bring back in the crypto world.

SmartLaunch with the Smartlock technology is a good example for that. As well as our non-custodial P2P escrow service that will launch within Swappable. P2P is something Generation Z would find convenient, and fitting their quick swapping lifestyle. 
E-Crypto News:
What are your thoughts on the massive increase in the NFT marketplace?
The concept of NFTs has been around since late 2017, with the launch of Cryptokitties. It is a great use case of how blockchain can assist in transparent recording and management of non-interchangeable digital assets. The current hype of NFTs includes mainly digital pieces of art and music as well as sport collectibles, which are driven by several crypto influencers globally. 

The technical characteristics of NFTs allow many more use cases to emerge in the following years. Real estate, fixed assets, certificates, loyalty rewards and many more non-interchangeable digital assets can be tokenized and historically traced and traded via the blockchain in a P2P manner.
E-Crypto News:
Please, can you tell us how you got involved in cryptocurrencies and their underlying technologies?
Jeff Kirdeikis, founder of Trustswap, got hooked on Ethereum in 2017 due to its ideology and use cases. He realized how dapps could change the world and empower people. Redistribute this power without centralized organisations. He decided to start a Facebook group called "Ethereum Investing" to chat with friends about the Ethereum ecosystem.

Due to the sudden growing popularity of Ethereum this group rapidly grew to 40,000 members. Jeff then decided to create another facebook group titled "Cryptocurrency Investing", which has now grown to over 140K members. Alongside opening up other groups and partnering with existing groups, the network is now 1.6 million+ members strong. 
E-Crypto News:
How are second-generation cryptocurrency projects improving innovation in the cryptocurrency space?
It is with pleasure that we notice many new cryptocurrency projects to be built in a completely decentralized manner, thereby removing the need for intermediaries and centralized procedures.

The integration of decentralized applications and Web3.0 makes it possible for new projects to be based on decentralized ecosystems, therefore all the benefits of disintermediation associated with costs, speed, effectiveness, transparency are adopted by the users.
As well as becoming more consumer oriented, through simple dashboards and more user friendly procedures. Something very needed if mass adoption wants to be achieved. 
E-Crypto News:
Do you think this is the end for the Initial Coin Offering (ICO)? Please tell us the reasons for your answer.
The concept of ICOs has paved the way for decentralized crowdfunding, bypassing several implementation inefficiencies which IPOs are currently facing.

The imposing of relevant regulation has somehow faded the concept of ICOs, and since then we have witnessed the emergence of STOs, IEOs and IDOs.

These new types of crypto funding are continuously being developed to bridge the gap between the regulatory landscape and the actual funding needs of blockchains startups. So, even though ICOs as a concept may now seem obsolete, it has surely paved the way for the relevant innovations we are currently witnessing in the space. 
E-Crypto News:
Please, can you tell us about the success stories you guys have had so far at TrustSwap?
TrustSwap metrics are increasing exponentially, day-by-day, even at these early stages of our initiative. The SmartLocks toolkit which allows blockchain projects to lock their ERC20 coins and LP Liquidity tokens in a non-custodial, time-released smart contract vault have more than 1.8 billion USD locked to date.
Our Launchpad ecosystem has raised more than 15 million USD to date for a total of 17 projects. More projects are being launched on a monthly basis.
E-Crypto News:
What do you think is the way forward in improving funding and operational conditions for start-ups?
We believe that the crypto ecosystem is a special sector which requires specific approach by start-ups during the first critical stages of development. This is the purpose of launching the TrustSwap Incubator Program.

Operational and funding aspects are correlated, since efficient operational processes can often attract external funding from investors. Our Incubator Program supports projects on operational activities such as technical development, creation of tokens, marketing, whitepaper review and growth opportunities.

Additionally, we go beyond the operational support by assisting projects with our established connections within the industry that may bring up funding opportunities; exchange listing contacts, influencers, venture capitalists, crypto communities and marketing companies.
E-Crypto News:
What are your thoughts on stablecoin projects?
Stablecoins represent an interesting use case of blockchain technology. Many people enter the crypto ecosystem with the anticipation of high returns, while stablecoins have proven to be a reliable method of reducing crypto price fluctuations for owners of digital wealth.

Prominent projects like USDT and USDC have set the paradigm for such projects while they share storage and wallet compatibility. More recent stablecoin projects are emerging, attempting to revolutionize the concept by pegging cryptos into a bag of currencies rather than just one currency.
E-Crypto News:
What are your thoughts on the high-gas prices required for transaction confirmation on the Ethereum blockchain?
The gas prices are determined by the amount of gas users are willing to pay. In simple words, high gas prices are a matter of high demand. This increase in demand has been triggered by the recent rise of DeFi applications.

Services like yield farming and decentralized trading affect the congestion levels of the network, thereby having an impact on the amount of gas fees a user has to pay to trigger a given transaction in the next few blocks. The community hopes that the scaling solutions which are being developed, will be able to tackle the current speed and cost issues.  
E-Crypto News:
Please, what are your thoughts on the explosion in the DeFi space?
The DeFi space is experiencing significant gains the last 12 months, with approximately $60 billion locked in smart contracts. The concept of decentralized applications has been around quite a while, since the launch of Ethereum and the first dapps which were built on top of it.

However new concepts need a considerable amount of time to mature in technical and business perspectives. The DeFi applications which are most widely used, are recently launched lending platforms and decentralized exchanges. These services currently represent the biggest growth potential of the industry.
E-Crypto News:
Where do you think TrustSwap will be in the next decade?
TrustSwap aims to be globally established as a Top 50 blockchain project, through expanding the range of services offered to the crypto community. Our team believes that TrustSwap is going to be the industry leader for trust certificates through the SmartLocks toolkit and the upcoming launch of SmartMint. 

Overally, we are looking forward to being widely recognized as a one-stop reputable DeFi ecosystem company with a variety of services provided to crypto enthusiasts.

At the same time, we are considering our ethical accountability besides our technological contribution, by being a Top partner of the Eden Reforestation project.
E-Crypto News:
Do you have any secrets you want to tell us? Care to spill the beans?
Big acquisition coming in the app space.