Cryptocurrency trading is an ever-evolving industry that requires traders to stay ahead of the curve. With different factors influencing the market, it's essential to have a good understanding of the basics, to form a solid trading strategy. 
The good news is; There are plenty of resources available to help you hone your skills. 
While CryptoRitter offers various tools to make your trading profitable, you could jump in on crypto trading courses.
These courses offer a roadmap for novice and experienced traders to navigate the crypto market smoothly. This article discusses five crypto courses that can help you transform your trading strategy. Read on!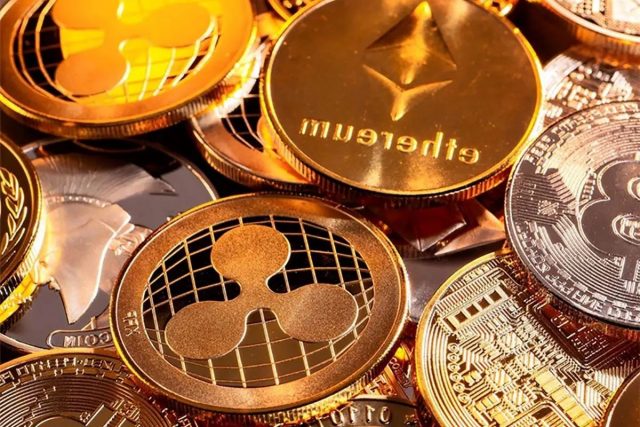 Top 5 courses for crypto trading
There are a lot of fake gurus out there looking to rip you by giving you stale courses, don't fall prey! Here are 5 courses that would help you succeed in your crypto venture;
Crypto Trading 101 by CryptoBoss Academy
This course is perfect for beginners. Crypto Trading 101 comes in a format readily understood. It covers everything from how to set up a crypto wallet to how to read trading charts.
The instructor, CryptoBoss, is a well-respected figure in the cryptocurrency community.
Cryptocurrency investment course by Udemy
This course is for investors who want to learn how to make informed decisions when investing in cryptocurrencies. Udemy has always been top-notch for learning anything online. This course does not fall short of expectations.
It entails topics like market analysis, trading strategies, and risk management. The instructor, Suppoman, has been featured in Forbes and Coin Telegraph.
The complete cryptocurrency trading course by crypto crew university
This is one course designed especially for intermediate traders. The complete cryptocurrency trading course takes your trading to the next level. It talks about technical analysis, charting patterns, and trading psychology.
Steve Ballinger, a pro trader with over 20 years of experience and recognition, hosts this class.
The advanced cryptocurrency trading course by Cryptonary
Just like the name suggests, this is no course for newbies. It is a course designed for experienced traders. It teaches advanced trading strategies. The likes of market manipulation, order book analysis, and even trading bots.
The advanced cryptocurrency trading course is known to have a proven track record of success.
Cryptocurrency trading course by TraderCobb 
A course for all level traders! The Craig Cobb course covers diverse topics, from technical analysis to trading strategies and risk management. This course helps you navigate the unpredictability of cryptos. It comes in a fun and engaging format.
While the list of great crypto courses goes beyond these five, They are some of the best places to start.
How to know good crypto courses
No matter your experience level, there's always something new to learn in the dynamic and ever-evolving world of crypto trading. Here are some tips to help you know the best courses;
Look for reputable tutors
This is the first step in finding a good crypto course. You want to learn from someone with a track record of success, not just any random guy. So get instructors well grounded in trading or investing and understand how blockchain tech works.
Price
While you don't want to skimp on education, you also don't want to overspend. Hence, Look for courses that offer value for money and are not so pricey.
Check the course outline
Right before you swipe that card, be sure to take a look at the curriculum. A good crypto course leaves traces. It should cover the basics of cryptocurrencies, blockchain technology, and how to invest in digital assets. 
Courses with both theoretical and practical knowledge are always the best.
Read reviews and testimonials
What better way to know a good course than what other users say about it? The quality of a crypto course is hidden in reviews and testimonials. Take only courses with positive feedback.
A course is only good when its teachings are proven to yield fruits!
Conclusion
Taking crypto courses is an excellent option not just for beginners but also for pros and experts. Sometimes courses are the best way to learn about coins making waves in the industry.
So, whether you're a beginner or an experienced trader, if your skill level matches the course content, it's always worth giving a try.