There are plenty of benefits that you and your business will enjoy if you add a crypto payment gateway to your valid payment methods. But the technicalities of adopting blockchain strategies can be a headache for any merchant. As a way out, you can depend on another blockchain provider like Rapidz, which has the ability to convert crypto coins into fiat cash.
But with so many providers out there, you can be a bit confused about the right one. It is mandatory to choose one with a good reputation and stable performance. Here is a list of the top 5 best providers for crypto payments:
Rapidz
This top-notch crypto payment provider was founded in 2017. It originally came from Singapore. But currently, the company has made its way to international crowds by opening offices in Switzerland, Thailand, and Taiwan. In fact, this app is supported in more than 100 countries. If you are wondering why this app is so successful, here are some of its notable features:
Nothing beats a well-secured crypto-finance wallet. Rapidz is offering you the option of a one-button setup for increasing the protection of your funds.
Supporting various cryptocurrencies
This processor supports 10 different cryptocurrencies to meet the needs of international shoppers and merchants. In addition to supporting their own RPZX token, Rapidz supports Bitcoin, Ethereum, Dogecoin, and many others.
Exclusive trading on the RPZX coin is another huge pro of this platform. Through this app, you can convert your RPZX into any other supported digital currency. The app allows you to convert your digital coins into fiat ones too. You can't find this option with this specific coin elsewhere.
Access to a huge address book
Once you are a registered member of the Rapidz app, you get to enjoy its global address book. This means that you can have insight into all users of the same app. You can browse this address book to search for a specific user by their username. This way, you can find anyone you want to send money easily.
So imagine being able to directly chat with your clients or anyone else you want to make a transfer to or receive money from. This application allows you to make and receive instant messages through its built-in chat feature. It is not just about texting them, as you get to use voice chat too. In addition to exchanging messages through the CHA feature, you can easily send and receive crypto payments through the built-in chat messenger.
Using QR codes makes all transactions even faster. This type of code facilitates face-to-face transactions, especially when compared to using the app's Global Address Book. To activate this feature, all you need to do is scan the unique code that each app user has. So for example, if a client wants to send you a specific amount of money in the form of cryptocurrency on this app, all she or he needs is your code. After they scan the code, your identity will be revealed to them. Then the final step is determining the exact amount they want to transfer. Finally, pressing the option "Send" is what stands between you and your money.
NOWPayments 
This one has been somewhat new to the scene, but it has managed to gain some wide attention. The company was founded in 2019. It supports a wide range of cryptocurrencies, including the highly popular ones such as BTC, ETH, and Litecoin. The processor's plugin is also compatible with various e-commerce platforms, including Magento 2 and OpenCart.
Transaction fees in NOWPAYMENTS is considerably cheap, as they charge a maximum of 0.5% on each completed transaction. However, there would be an additional 0.5% when converting from one coin to another.
GoCoin 
This crypto payment provider was founded in 2013. The platform supports various digital coins such as Bitcoin, EOS, Dash, and Litecoin. The company offers an open-source plugin that can easily integrate with some e-commerce websites. The platform is extremely easy to use, and users will not face any difficulties trying to set up their accounts or opening them at any time. The numerous features of this tool make it a good fit for businesses of different sizes. In addition to supporting digital currencies, the platform supports major traditional currencies. This includes USD, GBP, and EUR.
The tool charges its users a fee of 1% on each finalized transaction. The software plugin is backed with support services in case users feel confused at any time.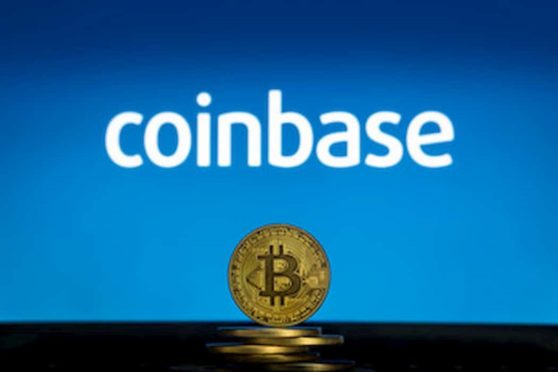 Coinbase 
The history of this crypto payment provider goes back to 2012. The company is considered one of the biggest exchanges for cryptocurrencies in the U.S. and North America. This platform allows users to convert crypto coins to digital currencies quickly. Despite its substantial growth, the platform does not support any other than seven cryptocurrencies. This can be a drawback for many users who appreciate the diversity of wallets. Also, this app is not supported in many regions all over the world, but it remains highly popular in America and Europe.
BitPay 
This is the oldest company in this crypto payment-providing field. This year, BitPay celebrates its 11th birthday, as it was established in 2011. BitPay is not found in many parts of the world. It is only supported in 38 countries. In this matter, Rapidz beats all the others, as you can use it in over 100 countries in different regions.
But on the bright side, this tool allows you to determine the time frame of withdrawal operations as per your needs. This can be advantageous if you require your withdrawal at a specific time, regardless of any delays. One of the biggest perks of using this tool is the huge volume of transactions that occur through it. For instance, the transactions' number can exceed 70,000 each month. The minimum charge for a completed transaction is 1%. It can be somewhat higher for certain transactions.
If you are in the retail industry, you can benefit from the QR code feature provided by BitPay. It is reliable for invoicing easily and fast.