Blockchain-based games are the latest craze.
With gaming activity picking up, gaming studios large and small are shifting focus to creating games on the blockchain or migrating existing titles to this technology.
Why?
Players prefer accumulating digital assets that have real-world financial benefits.
But building games for the blockchain is not easy. 
Creating game mechanics such as the menu screen or in-game currency are repetitive processes that take up valuable time.
That's why developers prefer using blockchain gaming SDKs or software development kits. SDKs are a collection of software tools that creators use to streamline the development of games from a single location. 
The gaming SDK landscape is brimming with options. 
Below are some of the best available gaming SDKs on the market today: 
Mirror World
Mirror World is a content aggregator where players can discover and play blockchain-based games built in its ecosystem.  
It also has a mobile SDK solution that developers can use to integrate web3 elements into games. 
Here's what makes Mirror World's SDK a great tool: 
All-In-One Login & Authentication
The first interaction players have with a game is the login/sign-up screen.
With Mirror World's SDK, developers can leave a lasting first impression by giving gamers a range of traditional login methods such as Google, Discord, Twitter, or even email. 
Mobile In-App Wallet Integration
What sets web3 games apart is the integration of the real-world economy. Players want to be able to buy, trade and sell content experiences and in-game assets. 
The Mirror World SDK offers developers an easy way to enable players to buy NFT assets using crypto tokens such as Bitcoin or Ethereum, or fiat currency. These assets and tokens can be stored directly in wallets within the game. 
Easily Build Mobile NFT Market
Marketplaces are the places where buyers and sellers meet. 
Rather than have players go to a third-party platform where a fee is levied on each transaction, Mirror World's SDK allows developers to create and integrate entire marketplaces within the game environment. 
Creators can use pre-made templates to build marketplaces on mobile devices that will pass indexing on the Google PlayStore and Apple App Store. This, in turn, maximizes the profits of both developers and gamers.  
Zero-Code Launch Your NFT
In-game items such as weapons or characters are assets in web3 games. 
With the blockchain, these assets can be 'minted' or stored, which means they will never be lost regardless of what takes place in the gaming environment.
Minting requires the owner to be technically acute, but Mirror World's SDK lets developers provide gamers with a graphical interface to launch an NFT with no coding knowledge. 
Cronos Play
Cronos is a blockchain network that works on the Ethereum and Cosmos ecosystem. 
Cronos Play is the project's gaming SDK and it supports the Unity and Unreal game engines, allowing developers to add NFT and blockchain elements to existing or new titles. 
The key benefit of using the Cronos SDK for blockchain game development is the easy integration of smart contracts, which allows creators to regulate and control trading. This is useful in the popular play-to-earn segment.
Other key features include a lower carbon footprint and faster confirmation of transactions at a lower cost compared to other networks. 
Ankr
Ankr is a blockchain infrastructure built to enable easy access to web3. 
It launched its gaming SDK in March. It gives developers everything they need to develop crypto games or connect existing titles built on Unity and Unreal Engines to web3.
Some key features for developers include easy integration of crypto wallets, removal of technical barriers to mint NFTs, and an ability to optimize games for the mobile experience.  
It also allows developers to build and run games on multiple blockchains such as Ethereum, Polygon, and more. 
Another unique characteristic of Ankr is that its SDK allows integrations that give players more ways to earn while gaming, like staking.
Stratis Unity
Stratis is a blockchain technology startup making it easy to develop blockchain games.
Its SDK integrates with the Unity engine, one of the most popular IDEs or integrated development environments used to build games for browsers, desktops, and mobile. 
Stratis Unity includes the basic features expected from an SDK or NFT integration, a minimal wallet, and smart contracts. 
What sets Stratis apart is that it enlists the help of experts in blockchain features like smart contracts, sidechains, wallets, and more. Game developers new to the blockchain can leverage this network and get help while creating or migrating titles. 
A few examples of blockchain games built on the Unity engine include Dawn of Ships and The Astroverse.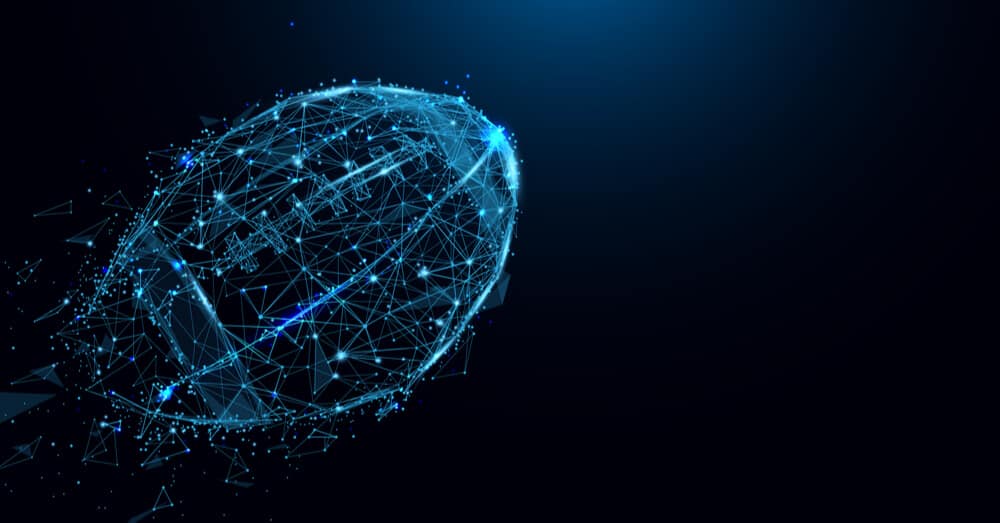 The Importance of Blockchain Gaming SDKs
With more players interested in web3 games, developers who capitalize on this shift in consumer preference and migrate early can reap big rewards.
But why use a gaming SDK? 
First, it reduces the time required to get started. 
Besides repetitive tasks, coding a blockchain game from scratch or migrating an existing title requires developers to learn new programming languages and syntax. This may dissuade many developers from venturing into the web3 environment altogether. 
A gaming SDK solves this challenge. Developers can build and deploy using the original language in which the game was coded.  
Moreover, SDKs help developers get games published fast.
Without an SDK, developers may spend days manually integrating third-party platforms related to monetization and ensuring all the configurations are linked as required. 
Hence, with an SDK, developers can focus their time on prototyping and measuring the response to a game instead of tweaking technical configurations. 
Due to the benefits provided, SDKs will play a role in the migration of developers interested in web3 games.
To select a good SDK, ensure it has these four features: a game engine, development aid, advertisement aid, and mobile analytics. 
Regardless of which SDK a developer picks, their influence on the future of the blockchain gaming market is bright.