Watches are a smart and spectacular investment due to their utility and adaptability. Any style, design, or dial of the watch will always be considered a luxurious possession.
Even though this generation has a wide variety of time-telling devices, including wall clocks, cell phones, digital clocks, PCs, and laptops, clocks are still in high demand. It is undeniable how the watch's charm is with its classic elegance. Watches are symbols of status, style, and most importantly, sentiments.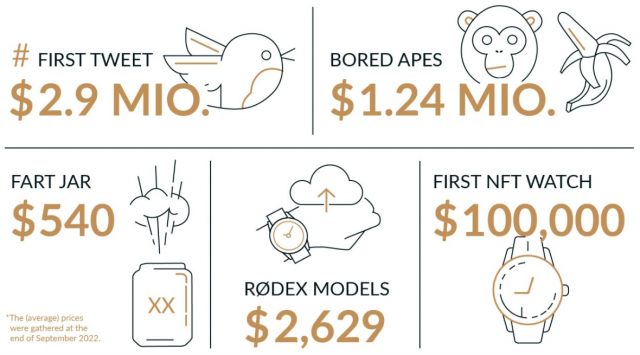 More than functional devices that keep us updated with the time, location, date, and other details it displays, watches have become more prominent as valuable masterpieces of art and engineering. Apart from the fact that it is made from natural elements and luxurious raw materials, buying a luxury watch is a reward because:
Watches can last a lifetime or they can be prized property that can be passed on from generation to generation.
The value of a watch imposes an elemental appeal that connects with nature and universal circumstances. No matter how many styles, designs, and features of a watch will emerge. Its main function and purpose will never go out of style. Watches are particular kinds of invention and discovery with an infinite possibility of creating more industries to come in the future.
Chrono24's Contribution to the Industry
For the company, watches are works of art and they collect only the finest and most iconic watch styles without any filtered categories of selections.
Chrono24 believes that each of their well-crafted timepieces belongs to somewhere or someone who can exactly deliver and provide the best appreciation to all of a watch's detail from the mechanism, functions, features, strap styles, designs, etc.
Hence, the company is there to support these watch enthusiasts to fulfill their deepest desires of possessing the best-matching watch that suits their preferences and beneficially influences their daily events. Chrono24 envisions that these timeless pieces of artistic devices are well appreciated.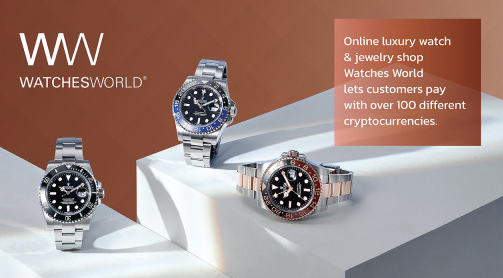 Hence, the NFT watch Jacob and Co.
SF24 Tourbillon combines exquisite gracefulness and innovation and sold out at an auction proving how far and big a single watch can go. Chrono24's Jacob and Co. watch collection will take your amazement to another level as it comprises the renowned brand's most famous
Five Time Zone models. See the company's brand collection here: Chrono24 Jacob and Co. Chrono24 consider that watches have a unique credibility that goes beyond just showing the hands of a clock pointing at a display to inform the user of the time. The company acknowledges how these precious possessions define one's personality and affect one's life positively.
More than just a luxury watch provider, the brand's culture includes being able to understand that watches can be a part of one's identity and emotional capacity that is why Chrono24 designs and manufactures not only high-quality and technologically-inclined timepieces that come with every specific feature and functionality that every enthusiast aspires what should be in their watch.
Alongside the vision of the company which establishes its unique character among other watch manufacturers is that they are well aware that some lovers of luxury watches gradually and initially form an emotional bond with their timepieces through the memories and companions they provide.
Jacob and Co.
Some items bring luck as they absorb positive or good energies that's why some luxury watches have become a symbolic possession for some.
Moreover, with its incomparable sophistication adds opulence to any attire, watches are one of the most opted accessories of all time. And owning one is a prestigious chance. Moreover, the company's collaboration with Jacob and Co.'s visions in delivering luxury watch enthusiasts with the best watch designs and features has been a magical affair.
Jacob and Co. is a renowned luxury watch brand that supports luxurious and dynamic lifestyles, and Chrono24 made it possible. it has features that are seemingly impossible to imagine coming to life.
Sold for $100,000 at auction, its system's unique creation, and valuable worth through compelling labor and magnificent ideas bestowed upon the timepiece could never be equaled with any amount.
The first NFT watch to be sold and the Chrono24 line of high-end watches from Jacob and Co. has established a new age of standards for watches. For the complete collection, check this link: Chrono24 Jacob and Co.
Jacob and Co. SF24 Tourbillon: First NFT Watch Sold
The most innovative watch feature you may have seen yet is released by Jacob and Co.'s participation in the metaverse world. The NFT watch gives it a go to enter the world of cryptocurrency through its digitalization and smartwatch design.
The Jacob & Co. SF24 Tourbillon luxury timepiece comes with a split-flap display system showing ten-second updates relevant to cryptocurrency. The watch's dial comes with a conventional time display and a 24-city timezone display encased in dreamy Sapphire and Crystal embellishments with a sleek 18k rose gold frame.
These are only a few of its several jaw-dropping features. The timekeeping luxury accessory also comes with 528 components to develop a stylish and innovative highly-engineered dial and face feature and performance operations.
The SF24 Tourbillon High Jewelry Watch denotes hours, and minutes with its instantaneous digital and vertical 24/7 time announcement mechanism. One of the timepiece's features is the epic SF24 flying Tourbillon.
This component comes with the optimum balancing wheel, hairspring, escape wheel, and several other extremely significant parts enclosed in an artisan-designed dial and framing on the one-minute flying tourbillon of the Epic SF24 Tourbillon.
This open-worked cage not only has a complex web pattern in its design but is also used to secure a sight of unhindered glimpse of its exquisite function and craftsmanship. The skillful assembly of this watch enables to keep the exquisitely polished intricate precision of parts to power and maintain the JCAA03 component giving the precise time-telling capacity.
Jacob and Co., has demonstrated that the field of NFT has a demand for high-end Digital Assets, and yet the SF24 Tourbillon has grandly made its entrance as one of the most prized emblems representing the high jewelry industry.
The luxury watch model and Chrono24's contribution to the industry is a true face of culture and luxury as it appropriately responds to the trend with the corresponding opportunities to improve its client's investments and support them with their interests.