Financial technology is quickly developing, with digital solutions replacing more conventional banking practices to improve efficiency for organizations and individuals alike.
Experts at the fintech company Intergiro, which provides a comprehensive financial toolbox, have offered their top predictions for the most significant emerging trends as we near the year 2023. Nick Root, CEO of Intergiro, uses data from Google Trends and his expertise in the sector to highlight what changes you may anticipate in the next year.
Artificial Intelligence
When it comes to Fintech, AI will also continue to be the primary factor in determining what kinds of infrastructure to build. The future of fintech customer care may lie with more smart chatbots.
Juniper Research predicts that the number of successful banking-related chatbot engagements would increase by 3,150% between 2019 and 2023, saving financial institutions a massive 826 million hours.
Virtual Cards
In 2023, we anticipate a continuation of the meteoric rise in the usage of virtual cards, thanks to the proliferation of digital banks. There has been a 143% growth in monthly worldwide searches for the term "Revolut" since 2017, with the digital bank now getting an average of 1.3M searches per month throughout the globe. Virtual cards are at the cutting edge of a shift in the way corporations handle their expenditure.
It is likely that improved security features, which make virtual cards less vulnerable to abuse by hackers and fraudsters, are the primary reason for their rising popularity.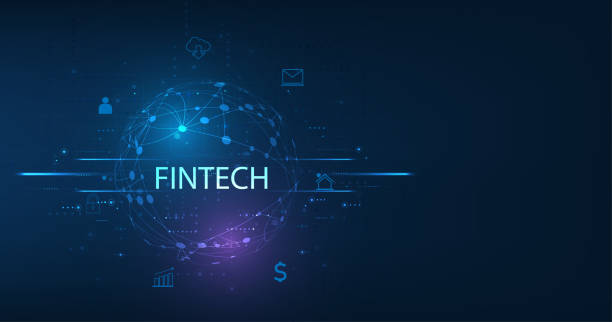 Embedded Financial Systems
In addition, embedded finance is predicted to expand in 2023, with Google searches for the phrase increasing by a whopping 488% over the previous five years. Distribution, trust, and an enhanced user experience will be crucial to the success of embedded finance.
The term "banking as a service" refers to a system in which regulated financial institutions make their services available to non-banking businesses, generally using application programming interfaces.
Related: 5 Major Fintech Developments That Will Drive 2023's Finance Industry
Contactless Wearables
The financial technology industry is seeing a boom thanks to the IoT since customers can now use their wearable devices to make purchases more quickly than before.
Not only are cell phones being used to make purchases, but so are wristbands as well as watches.
Buy Now Pay Later 2.0
While purchase now pays later has caused some consternation in recent years, websites that let buyers pay for items in installments without incurring interest have seen tremendous growth.
While BNPL services were first intended to divide the cost of expensive purchases, they are now more often connected with online fast fashion retailers that cater to the generations born after 1980. More recently, BNPL has come under fire since Klarna joined with the food delivery service Deliveroo to provide "eat now, pay later" options to clients.
The Use Of Cryptocurrencies Will Soon Be Commonplace.
In 2023, cryptocurrency use by financial institutions is expected to increase. MasterCard has stated its eagerness to launch its plans to mainstream cryptocurrency payments. Mastercard will mediate between Paxos, a cryptocurrency trading platform, and big banks, handling issues such as regulatory compliance and funding. Get your cryptos immediately from trusted exchanges like Quantum AI or Coinbase, since now is the best time to do so.
Regtech
Data breaches, cyber intrusions, and money laundering are all on the rise along with the popularity of digital goods, but here is where Regtech comes in. The term "Regtech" refers to a collection of companies that focus on regulatory issues in an automated economy powered by technology.
By delivering cutting-edge technology solutions to Fintech's compliance problems, the Regtech business stands to significantly alter the current regulatory environment.
The End
These are just a few of the significant trends you should be paying attention to in 2023 since they are expected to dominate the industry.