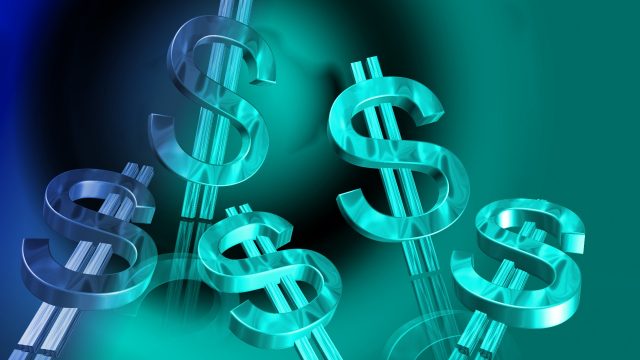 Get the low down on the Spotinvest platform with this brief overview. Find the answers to the must-know questions before becoming a member.
Spotinvest is a respected name in the online trading world, and its reputation for excellence has many potential new users considering joining. In the following review, those interested can find fast answers to the important questions, along with an 'at-a-glance' overview of all the essential details.
A Quick Intro to Spotinvest
Before scanning the must-know facts and figures, let's briefly explain what the Spotinvest platform is and who it is for.
In short, Spotinvest is an advanced trading platform that helps investors upgrade their portfolios through a convenient, intuitive, and highly efficient interface. It removes a lot of the hassle that comes with many trading apps and replaces it with fuss-free, one-click commands.
The ideal user is comfortable with the industry and has at least a basic understanding of how things work but wants to increase their skills and move more towards the professional way of doing things.
The Essential Details at a Glance
 Pros
● Professional tools, strategies, and advice
● Tutorials and demonstrations with expert input
● Fast and reliable interface
● Excellent range of stock options
● No minimum deposit with paid subscriptions
● Live data trackers
● Versatile reporting tools
● Quick and easy transaction management
 Cons
● Unavailable in some locations
● Account setup process is a bit slow
● Mobile version needs further development
Markets
● Stocks and bonds
● FOREX
● Crypto trading
● CFDs
 Currencies
● USD
● Euro
● GBP
● Japanese Yen
● Bitcoin
● Ethereum
 Payment Methods
● Bank transfer
● Credit or debit cards
● Digital wallet
 Costs
● One percent commission on crypto exchanges
● Three percent commission on fund withdrawals
● Various monthly subscription options
● Free trial (limited)
Service
● Email support during business hours
● Chatbox 24/7
● FAQ forum
● Personal account managers with premium subscriptions
 Platforms
● Web trader
● Desktop platform
● Mobile version
 Frequently Asked Questions
 Can I use Spotinvest offline?
No- the platform requires a stable internet connection to stay up to date with real-time data and figures. Always make sure the internet is connected before attempting to make any moves or manage an account.
 How can Spotinvest users withdraw funds from their accounts?
There are two options for fund withdrawals: bank transfers and digital wallets.
Bank transfers are the method of choice for standard currencies. They are secure, simple to arrange, and move funds directly to the account within 24 hours. The platform charges a three percent commission on all bank withdrawals, and some international banks may charge for the transaction.
Digital wallets are a quick and easy way to move crypto funds to and from a Spotinvest account. Once the wallet is connected, transactions can be arranged instantly with no fuss and immediate effect. There is also a three percent commission but no additional charge for using the service.
 Does Spotinvest work on iPhones?
Yes, it does. Spotinvest works on most smartphones and tablets through the mobile version. It can be downloaded for free through the relevant app store and provides access to the markets while on the move.
The mobile platform is well-designed and very convenient, but one or two features are still in the development stages.
Is Spotinvest safe?
Spotinvest uses strict security protocols and privacy software for the protection of user data and transactional information. All the safety procedures meet industry standards and are more than sophisticated enough to fight against hackers and other prying eyes.
Although the risk is ever-present in the world of trading, Spotinvest enhances people's chances of success by giving them all the tools and support they need to learn the industry and make informed decisions. It can never guarantee success, but it encourages people to be responsible, sensible, and intelligent investors.
Review Verdict
Spotinvest is a trustworthy, reliable, and effective online trading platform and broker service that is best suited to people who want to learn more about the professional trading industry. There are many benefits to get excited about, and more information can be found on the official website for anyone considering becoming a member
Disclaimer: This is sponsored marketing content.