Large Institutional investors have been dominant for the past few years in the cryptocurrency space. This dominance is as a result of a lack of understanding and cooperation between cryptocurrency project developers and private traders.
We were intrigued about this, so we kept asking questions and doing our research until we found out a new partnership between Sheesha Finance and Mercor Finance that could change everything.
Mercor's upcoming IDO is also set to make history in the cryptocurrency industry.
We reached out to both parties to talk about their recent partnership and other stuff. Benjamin Leff, COO at Sheesha Finance and the Mercor Team about this. Here is what they had to say.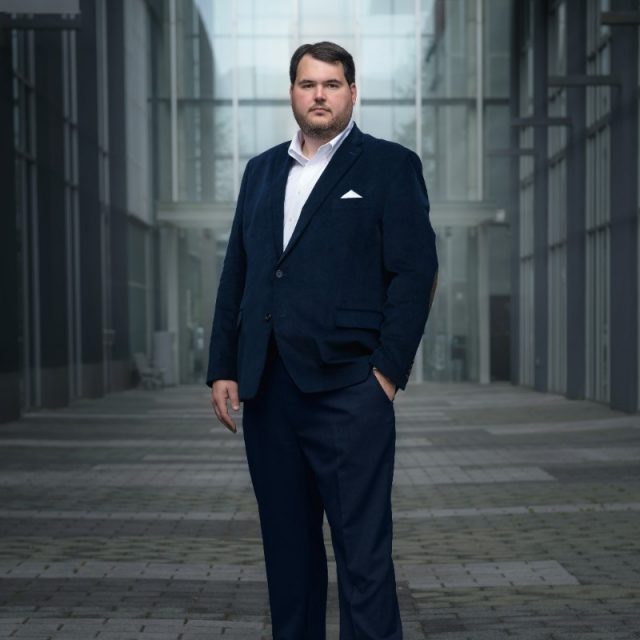 Benjamin Leff, Sheesha Finance COO
E-Crypto News:
Congratulations on your new partnership with Mercor! What's next for Sheesha finance?
More strategic partnerships! Another deliverable to our community includes an exclusive NFT for our LGE participants, created by crypto artist and Sheesha Finance's Artistic Ambassador, VESA. We are also excited to be sponsoring part of the AIBC Summit in Dubai May 24-26 and will host a "Battle of the Defittest" where projects can pitch their ideas to some of the world's best and brightest investors.
E-Crypto News:
What are your thoughts regarding the recent increase of Ethereum's market dominance?
This was expected, or should have been by those following cryptocurrencies closely. Bitcoin dominance has sat at over 60% for quite some time and that is atypical, usually BTC dominance is in the 50-58% range, there was a natural correction coming and we are in the middle of it at the moment.
E-Crypto News:
What are your thoughts regarding the recent increase in EVM-compatible distributed ledgers and blockchains?
The more the merrier, this industry needs more blockchain interoperability and currently EVMs are the way to go about it. Distributing this technology across multiple blockchains and ledgers makes EVMs even more exciting, aside from the cost of interacting with them due to network congestion and high transaction costs.
E-Crypto News:
Do you think the EVM model is the platinum standard for the cryptocurrency space?
Currently it certainly has set the bar. Many projects, like Binance Smart Chain have made their chain EVM-compatible so that EVM functions and commands can run on BSC. The cost of using BSC versus the Ethereum blockchain is significantly cheaper and the transaction speed is also much faster.
E-Crypto News:
What are your expectations for crypto summer?
I am looking forward to a continued bull run after this correction completes. I expect new all time highs not just for bitcoin but for altcoins as well. We have exited an 18-month bear cycle, it is time for the bulls to take their rightful place.
E-Crypto News:
What are your thoughts on the current rapidly declining cryptocurrency prices? Do you think this is the end of the road for the cryptocurrency space? Please can you tell us the reasons for your answer?
People have declared cryptocurrency dead more times than I care to count. In fact, bitcoin has been declared "dead" 414 times with the most recent being listed on https://99bitcoins.com/bitcoin-obituaries.

The rapid decline in price stems from a few factors, first and foremost it needs to be noted that the rapid price increase and decline aligns almost perfectly with Tesla announcing they will accept bitcoin and purchased $1.5 billion worth of it, then one month later stated they would no longer accept it as a form of payment, citing high energy consumption.

Elon Musk is known for his games and antics, but this is by far his worst. Elon is an influencer and as such has the power to manipulate markets. He has done just that by Tweeting about bitcoin and dogecoin. The price spikes and fluctuations time perfectly with his Tweets. If Elon were making these statements about traditional stocks, he would be fined by our government at the very least. At this point, many people can argue that what he is doing to the cryptocurrency space is criminal. We need stronger regulations in place so people like Elon and Mark Cuban cannot blindly make statements about cryptocurrencies without repercussions. They are not financial advisors and should not have the legal right to speak so freely about price changes in the crypto space.

The decline is also a capitulation point that has been anticipated for several months now, think of this as the calm before the storm. Once bitcoin settles on the lower end, it will spring up like a tightened coil to new all-time highs.
E-Crypto News:
How has the road to mass cryptocurrency adoption been for Sheesha? What are the various issues that you think need to be dealt with before the mass adoption of cryptocurrencies can occur?
Sheesha Finance allows people to receive exposure to a platitude of projects just by staking our $SHEESHA token. That being said, simple things like this drive mass adoption. The single greatest issue stopping mass adoption from occurring is the complete lack of legislation from the Federal level with regards to how cryptocurrency is treated. Janet Yellen has been an especially vocal opponent of blockchain technology but has only cited that it is used for criminal activity. She seems to be taking a very pessimistic approach and ignoring how much more fiat currency is used for illegal activities than cryptocurrencies.

As long as government authorities have these predisposed beliefs, mass adoption will not occur. Once the old guard retires, true thought leaders will replace them and already see the value blockchain brings to this world.

The Mercor Finance Team
E-Crypto News:
Congratulations on your new partnership with Sheesha Finance! What's next?
First of all, we are extremely excited to announce our new partnership with Sheesha Finance. At Mercor, we aim to collaborate with the best partners in crypto. Sheesha Finance, with its great community and strong brand reputation within the DeFi space, is one of the best fitting partners for Mercor.

Mercor and Sheesha Finance will join forces in order to enhance both businesses, aiming to organise AMA's, marketing campaigns and many more activities.

Furthermore, the coming weeks will be very exciting as Mercor will reveal additional interesting partnerships, which will further expand the Mercor network and its partners.
E-Crypto News:
What are the benefits of the partnership to members of the cryptocurrency space?
'Two heads are better than one'. Partnerships in the cryptocurrency space are vital for growth. At Mercor, we believe in quality over quantity and aim to attract qualitative and active members into our community. Due to this partnership, members of the cryptocurrency space can expect an increase of new qualitative members in both communities.

In addition to the above, as both teams of Sheesha and Mercor Finance have years of experience within the cryptocurrency space, the extensive knowledge and network will be exchanged between both parties, benefiting its communities and quality of their services.

Lastly, because of Mercor's unique infrastructure with algorithm developers on one hand and traders on the other hand, the possibilities of integrations and listings from other parties are immense.
E-Crypto News:
Please, can you explain more about the "black box of trading" to us?
The Mercor platform provides its users with the instruments to develop and the possibility to invest in what is known as the black box of trading, algorithmic trading. Over 80% of all market transactions are currently done with the use of algorithms and trading automation tools. Algorithmic trading is known for leveraging computational resources and speed to outperform human traders.

However, algorithmic trading is known as well for its inaccessibility and high entry barriers such as expensive data and high entry fees for investors, allowing only a small percentage of traders and large institutional investors to make use of algorithmic trading.

Mercor, with the power of the crowd, aims to create an environment in which no individual is restricted by expensive data or high entry barriers. On the one hand, we supply developers with analytical tools, backtesting capabilities and exclusive data. On the other hand, we make investing in algorithmic trading publicly accessible, by reducing entry barriers. Through the Mercor platform with worldwide access on all devices, will connect development teams and their algorithms with traders, providing our users with the ability to profit from a previously inaccessible market.

Mercor will give ordinary traders the opportunity to directly invest in complex algorithms with no intervention of large institutional investors, through an accessible social platform focused on ease of use and education.
E-Crypto News:
In what ways has this disconnect between traders and developers caused problems for the cryptocurrency space?
As stated in the previous questions, algorithmic trading is only reserved to a small number of traders and institutional investors. A good example of this happened this week, as the whole market significantly declined. Investors who make use of algorithms and trading automation tools are constantly following all trends within the cryptocurrency space. This allows them to anticipate rapidly on last week's bearish trend, diminishing their loss or even making profit out of it. The individual traders, mostly of whom have not the capability to react swiftly enough on such trends, most probably saw a big loss this week.
E-Crypto News:
Please can you explain what the benefits are for an IDO as opposed to other forms of raising capital for cryptocurrency projects?
When raising funds for a project through methods we have seen before, such as an IEO or ICO, projects are first required to pay exchange fees and wait for a project to receive approval by the exchange before it's listed. With IDOs, projects don't have to pay significant fees and don't require anyone's permission as it's a completely decentralized offering.

Additionally, instead of waiting for an exchange to approve a project, vocal community members are the ones who vet projects and tokens, which opens the door for small projects and massive collaborations.

Compared to IEOs and ICOs, which involve an initial waiting period, IDOs provide immediate access to liquidity and trading. Added to that, IDOs help streamline users by delivering a secure wallet and trading platform support that's built into one interface. It's also possible for IDOs to support several types of wallets, thus simplifying the user's experience.
E-Crypto News:
What are the details of the upcoming Mercor IDO? How can people become a part of the Mercor IDO?
First of all, we are proud to announce that we have been selected as the first ever Certified $START project coming to BSCstarter.finance!

The IDO will take place on the 26th of May. Some key details of the IDO is that contributions will be taken in BNB, the softcap is 200 BNB and the hardcap is 1150 BNB and there's an individual minimum of 0.001 BNB and a maximum of 2 BNB.

To be a part of the IDO, one will have to get whitelisted. To get whitelisted, there are some simple steps to take. We have provided a very clear summary of all details concerning our IDO, to be found in the following Medium article:

https://mercorfinance.medium.com/whitelisting-is-officially-open-for-the-mercor-public-sale-7389acd7a9ac

Finally, we would like to emphasize that it's needed for participants to complete the KYC entry via Blockpass.
E-Crypto News:
Can you give us a broad overview on Mercor's role in the cryptocurrency space?
Mercor disrupts financial markets by building a bridge between algorithmic trading and every-day investors worldwide. We believe that algorithmic trading should be accessible to everyone. On the traditional market, algorithmic trading can no longer be ignored. In the crypto space however, algo trading is a relatively new form of trading. We believe that there are many crypto-enthusiasts that can add value by providing amazing algorithms, and on the other side, we would like to make algo-trading accessible for any interested crypto investor. We aim to be the market leader in the crypto space when it comes to algo-trading and provide a token with lots of utility behind it.
E-Crypto News:  
Where do you see  Mercor in the next decade?
Mercor aspires to be the most popular algorithmic trading platform in the crypto space. We are building an amazing community and will provide users with many benefits such as the Mercor Academy, where we provide education on algorithmic trading, investing and our platform. Furthermore, many great partnerships are planned and many more will follow. Come follow us on Telegram https://t.me/mercorofficial.