As the generative artificial intelligence (AI) wars intensify, Salesforce becomes the latest company to strike an interesting deal with OpenAI. The result: Einstein GPT.
This next-generation version of Salesforce's exclusive AI, integrated with OpenAI's ChatGPT genius, will enable Salesforce employees to do everything. It will help field customer service requests, draft sales emails, write code, and brainstorm marketing campaigns.
It seems the age of artificial intelligence has kicked in fast and furious and nobody wants to be left behind.
Einstein GPT is yet another product enflaming the AI hype, which has seemed to be too hot ever since ChatGPT was introduced to the public, with giants like BuzzFeed and Microsoft rushing out programs. Although the benefits of AI are many, it has proven far from perfect and could be highly dangerous when it falls in the wrong hands.
Related: Open AI's New Invention – ChatGPT
But, it is clear that many see AI as the future and are getting ready to adopt its unlimited potential and capabilities. The generative AI arms race seems to have now breached another frontier.
On March 7, 2023, Salesforce, the Silicon Valley software maker, introduced its new Einstein GPT. According to the software firm, Einstein GPT is the world's first generative AI program for customer relationship management (CRM).
Salesforce describes CRM as a technology for managing all your firm's relationships and interactions with potential customers and customers. Its empire features some of the most pervasive corporate infrastructure, including the office-chat platform Slack and different cloud-based networks.
Notably, Einstein GPT, which came with a Pixar-looking Albert mascot, resulted from Salesforce's partnership with OpenAI – which supplies the AI laboratory with Salesforce's proprietary, and in return brings OpenAI's dazzling generative AI superpowers to the software maker's daily operations.
It will touch almost every department in the firm – theoretically making work easier, and stripping the workers' grinds of the type of routine tasks that consume nearly 80% of most staffs' 9-to-5s: scheduling meetings, composing emails, and assembling "knowledge" from available information.
For instance, a Salesforce release noted:
"Einstein GPT can generate personalized emails for salespeople to send to customers, generate specific responses for customer service professionals to more quickly answer customer questions, generate targeted content for marketers to increase campaign response rates, and auto-generate code for developers."
Although many customers hate to learn when customer service agents are bots behind the responses, Einstein GPT will help resolve all that.
Currently, the world is experiencing one of the most profound technological advancements with the rise of real-time technologies like generative AI. Marc Benioff, founder of Salesforce and a former Oracle executive, said that the technological shift has come at a pivotal time when every firm is focused on connecting with their clients in more automated, intelligent, and customized ways.
This partnership will introduce OpenAI's prodigious ChatGPT to Slack, operating as a bot integration that users can call upon to summarize conversation threads, conduct research, and draft replies to coworkers.
At the same time, Salesforce announced a new $250 million generative AI fund via Salesforce Ventures, its startup investment company.
Developing A Smarter Einstein
Artificial intelligence is not new territory for Salesforce. AI was already becoming technological de rigueur for firms seeking to remain ahead of the competition, many years before ChatGPT catapulted it into the mainstream in November 2022.
Einstein GPT is an OpenAI-supercharged version of the operations Einstein AI by Salesforce, which was already offering over 200 billion AI predictions daily, based on the firm.
But as ChatGPT has publicly shown, even the latest sharpest AI technology is far from perfect, as its dumbfounding verses are still plagued by factual errors or problematic "hallucinations."
Despite all that, firms have recently rushed to prepare consumer-facing AI products, with BuzzFeed and Microsoft sealing high-profile deals with OpenAI, and firms like Baidu, Google, and Spotify accelerating their in-house projects.
Up to now, Salesforce confirmed that it would keep a "human in the loop" on Einstein GPT, a program that is being launched in beta. Its bid has come as the firm has been under massive pressure from its activist investors to become more profitable. In that context, Benioff appears to believe that AI is the answer. In the firm's earnings call in the past week, he allegedly referenced artificial intelligence 14 times.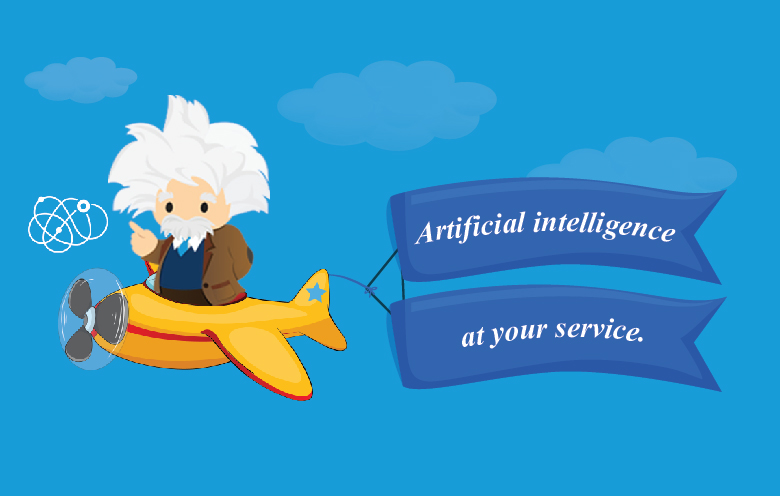 Einstein GPT In CRM
Einstein GPT is touted as the next generation of Einstein, Salesforce's AI technology that already delivers over 200 billion AI-powered predictions daily across the Customer 360. By integrating proprietary Einstein AI models with ChatGPT, or any other leading massive language models, clients enjoy natural-language prompts on CRM data to trigger powerful, time-saving automation and develop customized AI-generated content.
Salesforce launched Einstein GPT for sales, marketing, services, developers, and Slack Customer 360 apps.
Greg Beltzer, Head of Tech for RBC US Wealth Management, commented on this launch:
"Embedding AI into our CRM has delivered huge operational efficiencies for our advisors and clients. We believe that this technology has the potential to transform the way businesses interact with their customers, deliver personalized experiences, and drive customer loyalty. We are excited to explore this opportunity with Salesforce and drive the next generation of personalized customer experiences."
Related: How Will AI Impact Jobs?
Advancements in artificial intelligence continue facilitating deeper and multi-dimensional insights from market participants worldwide. Subsequently, sales and marketing teams can boost their customer-centricity and eventually become more embedded in their clients' journeys.
Ultimately, Einstein GPT will elevate customer experience and make their operations easy and enjoyable.