Artificial Intelligence has become an integral part of our lives and activities. So much so that a lot of interactions behind the scenes are automated without human interference.
In the crypto space, AI tools are integrated in several ways. From oracle integrations on blockchains to price predictions, AI is a form of leverage that enables faster rates of adoption.
Across the pond, an AI-based crypto forecasting tool seems set to change the game.
We reached out to Richard Olsen, the CEO and founder at ATTMO.
Here are his insights!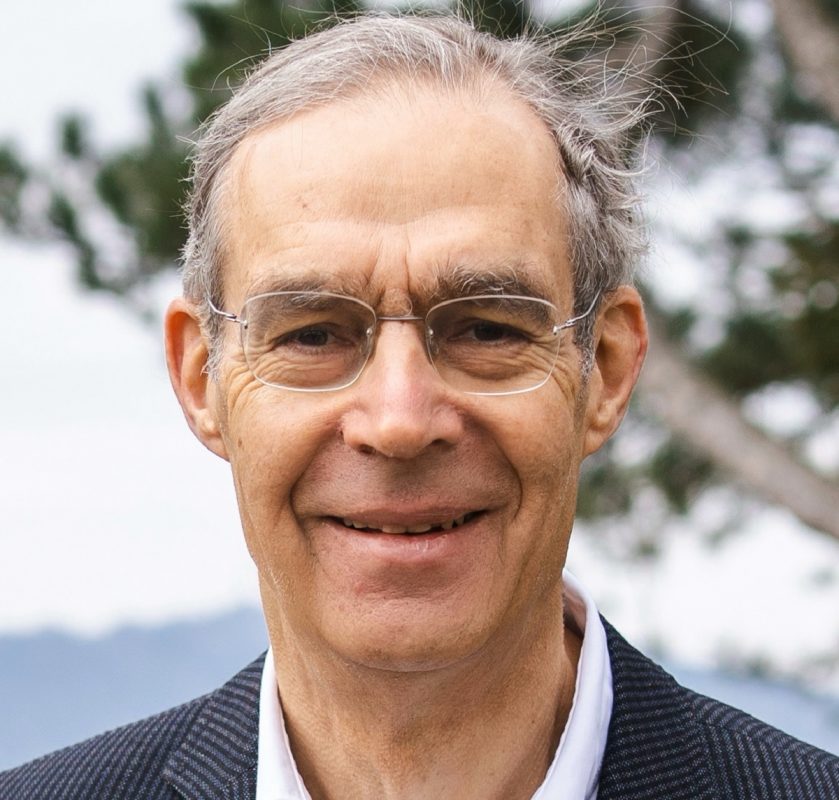 Richard Olsen, the CEO and founder at ATTMO
E-Crypto News:
What is the ATTMO AI crypto forecasting tool, and how does it work?
ATTMO is a weather-inspired AI tool that makes cryptocurrency predictions. It works just like a weather forecast, in that it makes predictions that are ubiquitous in our daily lives. Simple weather icons illustrate our crypto forecasts, which are based on sophisticated models that process large amounts of data. The ATTMO models analyze markets in the same way as expert traders do.
Related:Don't Miss Out on The Benefits of Cryptocurrency Trading Software
E-Crypto News:
What types of cryptocurrencies does ATTMO analyze?
The coverage of ATTMO includes the major crypto currencies versus the US dollar: BTC, ETH, LTC, XRP, ADA, AVAX, BNB, DOGE, DOT, MATIC, UNI and LINK. Theoretically, any cryptocurrency can be analyzed as there is open data available.
E-Crypto News:
What are the benefits of the ATTMO tool for investors and traders?
ATTMO's main advantages are real time quality predictions of trends and potential price reversals for periods ranging from one hour to one week. The user gets an immediate overview of the cryptocurrency market and obtains unbiased information that is free of any clutter.
E-Crypto News:
How accurate are ATTMO's crypto price predictions?
These predictions are probabilistic, just like weather forecasts. -There is therefore no guarantee  that they will come true. They are valuable in the sense that the investor  gets a sense of the general direction and when the odds are stacked against him.
E-Crypto News:
Can the tool be used for both short-term and long-term forecasting?
Yes, the forecast covers one and four hour intraday horizons as well as a oneday, threeday and oneweek horizons. The combination of short and long-term forecasts is particularly valuable when deciding on how to best trade the markets.
E-Crypto News:
How frequently are the crypto price predictions updated on the platform?
The updating frequency is every minute.
Related:Managing Your Expectations When Trading Cryptocurrencies
E-Crypto News:
What indicators does the tool use to generate its predictions?
The indicators used in the predictions are based on scientific methods developed in quantitative finance, in particular high frequency finance. The tools use fractal theory and scaling laws that were discovered in connection with the concept of intrinsic time, a new method analyzing market data.
E-Crypto News:
Can the tool be used to forecast multiple cryptocurrencies simultaneously?
Yes, this is a primary purpose of the service – to simultaneously provide forecasts for many different cryptocurrencies and help the trader to find good opportunities to move from one cryptocurrency to another as market events unfold.
E-Crypto News:
What is the historical accuracy rate of the forecasting tool?
The forecast quality is robust over time  These results have been validated by extensive statistical analysis  published in scientific journals such as the Social Science Research Network. A complete list of references is available on ATTMO's website.
E-Crypto News:
How can investors and traders make informed decisions?
The most important basis for informed decision-making is timely andprecise information, updated every minute on the likely the short- and long-term trends. This is exactly what ATTMO offers investors. -The investor gets an overview of what is expected to   happen across the major cryptocurrencies at a single glance.
E-Crypto News:
Is the tool suitable for beginners and experienced traders?
Beginners and experienced traders alike need timely and accurate information on likely trends and trend reversals; ATTMO data provide exactly this and is the ideal tool for beginners and experts alike.
E-Crypto News:
Does the tool offer any resources to help users understand their forecasts better?
We have created a daily newsletter that helps users better understand the forecasts and get more market context in terms of current events.
E-Crypto News:
What are the associated fees and costs for the tool's usage?
The tool is free of charge.
E-Crypto News:
Can the ATTMO AI cryptocurrency forecasting tool be used to predict the price of any kind of cryptocurrency token?
Yes, the technology can be used to predict the price of any kind of crypto token. We will expand the coverage over time.
E-Crypto News:
What sets the ATTMO AI crypto forecasting tool apart from other crypto prediction tools available on the markets?
The quality of the forecast in the first instance; second, the scientific foundation of the technology and last but not least, the scope of the service providing both short- and long-term predictions.
E-Crypto News:
How are market trends and news events factored in each prediction?
The essence of the tool is to provide immediate information on any trend change, assess the impact of price-shifting events and analyze exactly how these events impact the market.
E-Crypto News:
How are profitable trading opportunities identified?
ATTMO puts the spotlight on each trend change and identifies market phases when reversals become increasingly likely. This makes it easier for investors to open new positions, manage the size of the position and take profit at the right time.  This bird's eye view of different cryptocurrencies in the short to long term provides a wealth of new trading ideas and improves risk management.
E-Crypto News:
Are there any customizable settings or features?
Users can configure their own widget so that it is tailored to focus on their specific instruments and time horizons.
E-Crypto News:
Can users expect to see results as quickly as from day one?
ATTMO is like a weather forecast; it is very easy to read and brings benefits from day one. As with any tool, the more a user get to know the tool, the more experience and expertise (s)he gains.
E-Crypto News:
How can day traders and long-term investors benefit from the tool?
For day traders, it is useful to have an overview of time horizons; otherwise it is  easy  to get carried away and lose the overall perspective.

Long-term traders will benefit from a better understanding of trends on different time scales and a better understanding of when to actually enter  the market and also when to exit and take profits.
E-Crypto News:
What are the best risk management strategies to deploy when trading with ATTMO?
An efficient risk management strategy is to scale the size of position in line with the ATTMO forecast. For example: when the investor is 'short' but ATTMO indicates 'sunny weather,' then it is good time to reduce the size of the position. Likewise, when ATTMO provides further confirmation of a trend in a certain direction, then this is added confirmation to increase the size of the position. Another important risk management strategy is to use ATTMO.
E-Crypto News:
What's the technology behind ATTMO, and how does it work?
The technology behind ATTMO uses tick-by-tick market data and performs sophisticated pattern analysis to identify market trends and periods of likely price reversals. The fractal theory and the rich tool box analysis that this methodology offers serve as the foundation for the models.
E-Crypto News:
How can users integrate the ATTMO tool into their trading strategy?
Users can use the output of ATTMO as an input to their trading algorithms, as a framework for risk management or as a trading signal on its own.