The rise of cryptocurrencies and their underlying technologies has given new meaning to how the internet is utilized and monetized.
People are now looking at new ways to create avenues of use for interconnected individuals and devices.
One of those new devices is the PKT Cube.
The PKT Cube is a device that allows for earning income passively while at the same time using internet resources effectively.
We were able to reach out to Josh Berger, the co-Founder at PKT Pal, the company behind the PKTCube.
Here is what he had to say.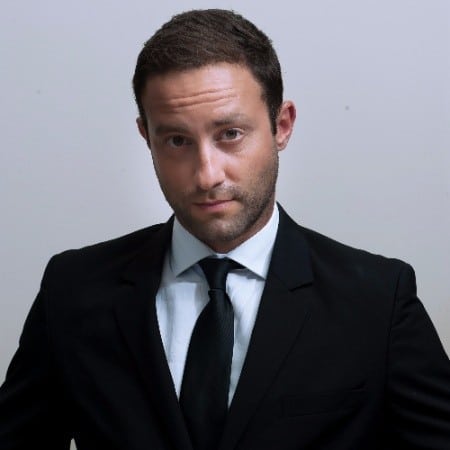 E-Crypto News:
 Congratulations on your successful launch! What's next for PKT Cube?
 We are so excited to finally debut the PKT Cube. This device is all about introducing people to a new way to passively monetize the internet they already pay for. We love the concept of making money on your internet, and then using that money to pay your internet bill. This turns something that was always a cost into a revenue stream.
To accomplish this, the PKT Cube comes with the PkteerOS pre-installed, which makes using the device really easy. The PKT Cube also is accessible from your mobile phone using a unique encryption key so you can securely send and receive PKT from anywhere in the world. Additionally, PKT Pal will be launching several new features in the future, including wifi sharing, which will create additional ways to make money from the PKT Cube.
E-Crypto News:
What are the various problems concerning internet utility that PKT Cube solves? More importantly, how does PKT Cube as a new technology solve these problems?
At the baseline, the PKT Cube allows users to turn their unused internet into cash. This addresses the high costs of internet connectivity. By generating this income, a PKT Cube owner is offsetting their internet costs. We believe that empowering people to maximize the resources they already have is important. Just like putting solar on the roof of your home maximizes the value of the home and reduces your energy costs.
E-Crypto News:
How did you get involved with cryptocurrencies and their underlying technologies?
I come from the entertainment business with a background in technology. I began exploring blockchain as a way to bring transparency to the age-old accounting systems of Hollywood. As I began working on that problem, I realized the bigger problem was centralization around internet access. If there are more decentralized ways to access the internet, then there is the possibility for a transparent accounting system for internet-based revenues. PKT Pal is pursuing a vision for a more inclusive and accessible internet.
The goal with the PKT Cube is to create a plug & play device that you can set and forget, and which turns your unused internet bandwidth into cash. Most people look at their internet as a hard cost only. The PKT Cube makes it so anyone, regardless of your technological expertise, can make money from their internet. This really changes people's relationship to their internet connection.
 The PKT Cube runs an open-source, encryption technology called PacketCrypt. PacketCrypt allows anyone in the world to do announcement mining. Announcement mining proves you have bandwidth by repeatedly uploading bits of un-compressible data across the PKT Network. When this work is performed (PacketCrypt is known as a proof of work), you get paid every 60 seconds. The PKT Cube makes announcement mining and wallet management easy. PKT Cube also provides a simple and easy-to-use operating system.
E-Crypto News:
Please, can you tell us more about the PKT cryptocurrency token?
To be clear, PKT is a coin, not a token. The difference is that PKT has to be mined in the same manner that Bitcoin has to be mined. With PKT, there were no central issuer, pre-mined tokens, no allocation to founders, no company, and no investors. Everyone has a fair ability to mine PKT. The idea behind PKT is that it creates an economic incentive for people to connect to the PKT Network. As people connect, they are building out and maintaining the infrastructure for the ecosystem. The economic incentive of earning PKT, is one of the first reasons someone plugs in a PKT Cube.
E-Crypto News:
What are your thoughts on the regulation of cryptocurrencies and their underlying technologies?
I believe that regulation is good in many instances. Especially to protect people from bad actors. I am also a strong supporter of open source technology and believe people should be free to innovate.
E-Crypto News:
What are your plans to expand the PKT ecosystem in the future?
I think the PKT Cube is a big step forward for the PKT ecosystem. Since PKT is a completely decentralized project, it is exciting to see new companies supporting the PKT roadmap and building upon its open-source technologies. Creating an Edge Point Device is an important part of the PKT roadmap, because this type of device, and future iterations, make the PKT technology accessible to all. I think a lot of people are scared of crypto because they can't touch it and it's foreign to them.

The PKT Cube lowers the barrier of entry for everyday users who are excited about future tech and can relate to something they can plug into their home internet and start making money. When PKT Pal rolls out Bill Pay, this will complete a full loop, where people can earn PKT from their internet and then use that same PKT to pay their internet service provider. This use case will be the next big step for the PKT ecosystem.
E-Crypto News:
Where do you see the PKT Ecosystem in the next decade?
My focus is to help bring PKT to the consumer level. When we stop emphasizing the blockchain and focus on the applications for everyday people, that is when adoption can really grow. We want to support a vision where mesh networking technology enables people to resell their bandwidth in their local neighborhoods. We see this as the future for a more accessible and more inclusive internet.
E-Crypto News:
How does internet bandwidth utilization improve the adoption of cryptocurrencies and their underlying technologies?
Many crypto projects are very difficult to understand and relate to. Most people don't know what an oracle is or a distributed ledger database. A lot of the buzz words for even the most novel technologies sound like a foreign language to the average person. And the sooner we can stop talking about protocols and start talking about how these technologies will help individuals in their daily life, the sooner crypto gets mass adoption. Making money from your unused internet bandwidth is a concept people can wrap their minds around.

Most people have a relationship to their internet in some form or another and when people turn this resource into cash it broadens their understanding of how cryptocurrencies work. PKT Pal makes it so that when you plug in a PKT Cube to your internet, you get a wallet and become a cryptocurrency holder. This effectively lowers the barrier of entry for new people to get involved.
Please, can you tell us more about PKT Cube pre-sales?
In launching the PKT Cube, we wanted to build a ground swell of excitement around the product and reward the first responders. So we are offering the first 20 units for $1,999 (an $800 savings), and the next 50 devices will be sold for $2,499 (a $300 savings). The full-price device will list at $2,799. The PKT Cube is powered by the AMD Ryzen 9 5950x, which is the most powerful desktop processor. So people are not only buying a device that monetizes their internet, they are getting a powerful desktop machine with all the design features and functionality to reduce heat and maximize performance. The PKT Cube is on sale now at www.pktpal.com
E-Crypto News:
Please, can you tell us more about the technical specifications of the PKT Cube?
The only requirement is to have an internet connection and electricity. It's totally plug & play and easy to use. Unlike most mining, PKT Cube doesn't require a lot of power. It uses around the same amount of energy as a normal computer. And as for bandwidth, it currently uses around 20Mb/sec, which is not a lot.

That requirement could go up in the future, but most people will not notice it at all.  However, since it runs 24/7, if you have a capped amount of bandwidth each month, you will probably run out of your bandwidth allotment and will want to increase your plan. However, increasing your plan supports the overall vision, because there is an economic incentive to improve connectivity. By upgrading you are supporting higher quality infrastructure for your neighborhood.
E-Crypto News:
How is the PKT Cube inventing a new paradigm within the cryptocurrency space?
The PKT Cube is making cryptocurrency more relatable to average people. It's a device you can touch and interact with on your phone and computer. People can grasp what it's doing and can understand why it works. When PKT Pal rolls out Bill Pay, and when Anode (another company in the ecosystem) rolls out AnodeVPN, then even more people will see the real-world use cases and utility for PKT. The PKT Cube is the on-ramp for many first-time crypto-people to own a digital currency. That is a big step for the cryptocurrency space as a whole.
E-Crypto News:
Please, can you tell us more about the PkteerOS?
We have put a lot of care and attention into making PkteerOS as user-friendly as possible. It has an approachable design and uses clear metric indicators so people can understand what the technology is doing. The PkteerOS enables users to interact with the PKT ecosystem with ease. When people first connect, it starts off with an encrypted pairing of the user's mobile device to the PKT Cube. This allows users to securely access their PKT Cube from anywhere in the world.

Users will be able to monitor daily yields, view encryptions per second, see their bandwidth usage, and send and receive from their PKT wallet. Over the coming months, we will roll out a lot of new features too. The first feature is Bill Pay, where users can autopay their utility and streaming bills with their earned PKT within the dashboard.

This creates an easy way for Pkteers to spend the coins on something useful in their lives. Additionally, the PKT Cube will work as a VPN to not only privatize your home network but also to allow you to access your home network when you are anywhere in the world. Next, people will be able to sell their bandwidth as an additional revenue stream and do wifi-sharing in local mesh networks. PKT Pal is also developing a dish that will install on your roof to maximize your wifi-sharing capabilities.

We see this as a new way to get on the internet, where instead of calling your local ISP when you move into a new home, you connect to the PKT Network via your dish and can purchase internet access from your neighbor. These technologies will make the internet more accessible than it is today. And lastly, the PkteerOS will soon release its DApp store. There are numerous DApps being developed ranging from unique wallets, to access points for decentralized streaming networks. The PkteerOS is meant to provide front-door access to the PKT Network.
E-Crypto News:
How does the PKT business model create a new way for people to earn? How can people earn from the PKT ecosystem?
PKT is an open source project, so it relies on community members and companies to take on parts of the roadmap. As people build businesses they support the ecosystem. There are now numerous businesses emerging that are focused on commercializing the open source PKT technology. Some of those businesses are offering goods and services and some are building tools so people can make money. PKT Pal is excited about helping people turn their internet costs into multiple passive revenue streams; from PKT Mining to VPN to wifi-sharing, and more.
Do you have any plans to launch your independent distributed ledger or blockchain in the future? Please, can you tell us the reasons for your answer?
The PKT Blockchain was launched into a mainnet in August 2019 and the community has grown exponentially in 2021. There is a project called TokenStrike that is currently under development that will enable anyone to issue their own blockchain and cryptocurrency in the PKT ecosystem for zero cost and no gas fees. TokenStrike is expected to launch in early 2022.
E-Crypto News:
What advice can you give innovators or anyone who wants to get into the cryptocurrency space?
My advice for innovators is to start by solving problems. Then find out how the solution can drive revenue. Too many crypto projects start with how they can make money and never actually solve the underlying problems they approach, or build interesting tech, but have no ways to monetize. If you have a great idea and blockchain technology can help, I recommend starting by understanding if you really need a cryptocurrency, or if you can use an existing cryptocurrency as a payment method.

If you need a cryptocurrency, I recommend looking into TokenStrike, which is being developed in the PKT ecosystem to allow anyone to issue tokens for free, and with no gas fees. Projects that are related to networking, VPN, or the internet should look at TokenStrike.
E-Crypto News:
Do you have any secrets that you want to tell us? Care to spill the beans?
We are working on a mini device at a lower price point. This device will earn less per day than the PKT Cube, but is powered by PkteerOS and provides access to many of the PKT Cube features and DApps. We are also working on an enterprise solution for hotels and office buildings that want to monetize their abundance of bandwidth. A lot of these types of businesses have bandwidth that is underutilized during off-hours. PKT Enterprise will make it so businesses can convert those wasted resources into cash.
E-Crypto News:
If you had three wishes and a genie that could make them come true, what would they be for PKT Cube and the rest of the cryptocurrency space?
For Elon Musk to stop tweeting. For non-crypto people to learn about the PKT Cube and plug one into their home or office internet. For regulation to catch up to innovation and provide guidance to the dreamers of the future so they can build the next suite of killer apps.