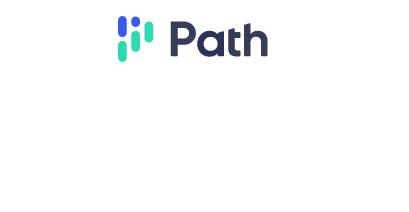 Cryptocurrencies are volatile, and within a minute, the prices can fluctuate significantly. Investors can participate in crypto trading 24*7 from anywhere in the world. This feature makes cryptocurrency trading enticing in the USA, and around the world.
But, the competition is fierce, and the effectiveness of human crypto trading is not optimal in several instances. This is where Path Crypto is considered which is a reliable, and smarter way to create a crypto portfolio.
Automatic crypto tools
In many cases, investors are not able to respond or react instantly to changes in prices and acquire optimal trade results. Additionally, the investors fail to dedicate the much-required time to the cryptocurrency markets, which is necessary to obtain the best trades.
This demands round-the-clock monitoring of the crypto exchanges all across the world, and this is where the robotic investors' advice comes into the picture. They are simply automated tools or bots that are designed to carry out crypto trades and implement transactions on behalf of human investors.
What are auto-trading tools or bots?
Crypto trading bots are programs that are developed to automate cryptocurrency trading 24*7 on behalf of humans. Usually, a trader or a crypto investor minutely pays his/her attention to the market statistics and thereby pick a cryptocurrency to buy or sell at the right time.
Thanks to Path Crypto that can easily automate the interpretation and analysis of market statistics and practice smart trading. The Path Crypto consists of advanced-level bots that can acquire relevant market data, analyze them, calculate the risks, and thereby conduct buying or selling of crypto assets. It is a time-saving, cost-effective, and smarter way of trading.
Working mechanism
Traders or investors seek out Path Crypto trading bots that are considered the most useful. This is followed by downloading the code from the developer. Path Crypto exercises different types of bots concerning software and hardware and utilizes them based on the requirements.
The most highlighting feature of Path Crypto is that it makes use of the right tool, thereby enhancing the impact of trading positively. When a trader utilizes the smarter way to build the crypto portfolio, there is a proper account set-up across the different digital currency exchanges.
Key elements of automated crypto tools
Data analysis
The market data analysis feature helps an investor or trader to save raw data from multiple sources. This is followed by the interpretation and analyzing whether buying or selling a specific cryptocurrency is beneficial. Thanks to Path Crypto, the platform allows users to customize the different types of data that can be ideal for refines and precise outcomes.
Risk anticipation
Predicting market risks is an important feature that must be considered seriously. Similar to data analysis, even risk anticipation obtains raw market data from different sources, and calculate the potential risk factors in the market. Based on the outcomes interpreted, the robotic tools or bots will decide how much one should trade or invest.
Buying or selling crypto assets
To accentuate the feature of buying or selling crypto tools, Path Crypto utilizes APIs. The use of modern APIs helps to buy or sell cryptocurrency assets efficiently and strategically. Sometimes, traders avoid buying bulk crypto tokens. On the other hand, there are situations when instant buying or selling is the ideal choice. Thanks to the presence of robotic or automated investors' advises at Path Crypto that such aspects are well taken care of.
Benefits of automated crypto tools
Powerful
There is a limit to which a human trader can interpret and analyze data at a given time. Despite all the data being processed, it is still challenging to get an insight into every single data accumulated. The presence of automated cryptocurrency tools or bots handling bulk data analysis and arriving at conclusion is easier and more efficient.
Efficiency
Trading cryptocurrency or creating a crypto profile using Path Crypto has proved to be beneficial and more efficient. The trader doesn't have to worry about delays, and human errors, which can completely mess with data analysis.
As long as the automated tools receive the right data and functions following an ideal algorithm, the chances of profits are always higher. Additionally, there is an advantage of such tools functioning 24*7.
Logical
Unlike human emotions, crypto bots perceive every decision logically. Emotions are always kept away from the equation, and only rational decisions are made. The bots can't analyze the feelings of loss and profit. Therefore, overpowering emotions, the bots can take logical conclusions from received data.
Conclusion
Creating a crypto portfolio is a smart way to help a trader or an investor with profitable returns. Path Crypto offers an excellent platform for investment planning and smartly utilizing automated crypto tools for trading.