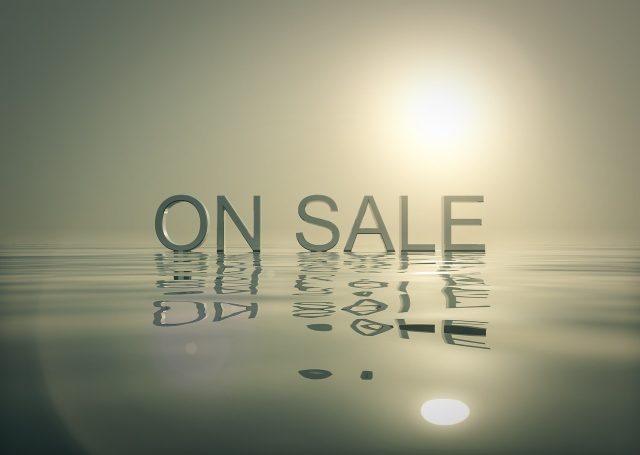 Crypto investments are still on the rise in 2023, but the market is now more diverse than ever before and it has never been simpler for individuals to select a project or avenue that aligns with their specific needs. Whether you want to consider your entry funds, are hoping to find a simple yet exciting way to get involved, or even diversify your portfolio; you may be looking into the potential of ICOs and presales.
 As information and understanding are key elements of success when investing, let's delve into not only the important information regarding these campaigns and how they function, but also the most profitable ones to consider for the coming year.
The types of ICO presales
The good news is that there are a few ways to get involved with ICO presales and it can be worthwhile for investors of all skill levels to know their options before getting involved to maximise their potential. There are actually two types on offer: investor-only pre-sales and open-for-all pre-sales. As the names may suggest, investor only presales are offered to a select pool of high-value investors that have the financial capacity to boost the ICO and reap the upcoming rewards, whereas open-for-all pre-sales are available to a wider market.
Top 5 ICO presales in 2023
While many individuals are looking for topics like 15 best cryptocurrency to buy now 2023, if you are interested in ICO presales, it's the following projects that you may want to consider instead.
AiDoge
You are likely to have heard of Doge coin, the largest memecoin on the market, but have you heard of AiDoge? This platform is an extension of this crypto's success and is aiming to bring a social, AI-driven marketplace where memes will be designed, shared and conversed about for the entertainment of users.
Ecoterra
With a focus on blending the technological age with growing concerns for the environment (and even the negative impact that cryptocurrencies are intrinsically having on it), Ecoterra is an ICO that is bringing a new way to reward recycling with profit potential for those who have an interest in both niches.
DeeLance
As the ways in which many business functions are performed are having to be brought into the modern age, it makes sense that ICO projects are being developed to provide innovative solutions. One such project is DeeLance – and the presales are a precursor to a decentralized freelancing platform that will connect recruiters and potential employees on a virtual basis.
yPredict
yPredict is an ICO project that is stepping into the fray for the cryptocurrency market by providing an AI-driven trading research and analysis platform for the betterment of crypto trading endeavours.
MindAI
In a similar vein to yPredict, MindAI has a focus on the wider crypto niche, but instead focuses on AI-based cryptocurrency exchanges. It will offer its own native coin, known as TMCX coin, with a new wave of functionality for users.
What are crypto ICOs and presales?
As developments in the digital age have driven new innovations, businesses have begun considering new ways to approach fundraising to allow themselves to reach their full potential. Where crowdfunding originally stepped into the fray in the digital environment (this is where entrepreneurs, startups and even established businesses utilise online portals to connect with large numbers of individuals with the intention of generating small investments to fund the greater whole), a more contemporary solution using digital finance, ICOs, were created to pose even greater benefits.
Initial coin offerings function in much the same way as crowdfunding, as in a host of individuals contribute to the whole – but this functions with crypto coins that can be used either within the company as a utility or as a stake. Presales are often initiated to instill a greater level of interest in the ICO project before it is ready to be released, often with a cheaper, limited number of tokens that will push the venture to fruition.
One of the most attractive attributes associated with ICOs is that both the entities offering and those investing will benefit mutually from the presale and the launched project. The better the initial coin offerings is, the quicker the project will be adopted, the more value it will likely hold in the future and the higher coin appreciation can potentially reach. Presales are essentially marketing incentives that can be crucial to getting the right investors on board ready for when the ICO is established.
Getting involved with ICO pre-sales
The great news is that it is relatively simple to get involved with ICOs and presales and the process will be the same (or at the very least similar), so here are the steps you can expect to take:
Select the project you are most interest in
There are plenty of websites out there that will not only list the ICOs and presales currently on offer and these will provide a wealth of information for you to be able to make an educated decision about the project you want to get involved in. 
Choose an exchange
You will need to open an account on an exchange so that you will be able to make a fiat deposit, buy into the project and store your coins – and you will also be able to perform any actions that you want to take from there. It goes without saying that you should do some worthwhile research into the one you choose, to make sure it is reputable and has all the support and features you're looking for.
Make your initial investment
Once you have done the above, it will be time to buy into the ICO presale you are interested in and purchase your tokens.
Are ICOs and presales a good idea?
The answer is yes – for the right individuals. Remember that you will be taking a financial risk with these projects just as much as you would with similar endeavours, as the markets are volatile, there is no guarantee that projects will take off and there is still a low level of regulation in the market that can lead to scams that could potentially see you losing out. The good news is that as the barriers for entry are lower, costs are often significantly cheaper and the potential for future appreciation is almost limitless, the rewards can balance out the risks if you are cautious.