Apart from a short era of Nokia-branded phone and the now inconsistent Surface Duo, Microsoft's presence on Android has overly focused on the software side. Nevertheless, it has tried to minimize the gap between desktop and mobile, mainly using unique features arising from its partnership with Samsung.
Samsung is among many other Android phone makers and Microsoft is moving strategically to avoid alienating everyone else. Thus, the company may be opening up various exclusive features to many other Android phones, provided that they incorporate Microsoft apps in their design and operations.
One of the notable features that come with the Samsung Galaxy phone is the ability to sync the clipboard's content with Windows 10 computers. That syncing happens through the Your Phone app on Windows and the Link to Windows service on Samsung's side.
Due to the privacy and security challenges involved, Microsoft explained that this integration will be made possible in cooperation with an OEM but it appears that they have also discovered a way around it.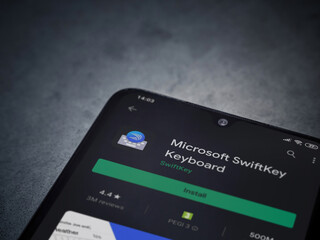 According to WinFuture reports, the beta version of the Swiftkey keyboard app for Android displays a new cloud sync feature that is available on the clipboard. The app has already been acquired by Microsoft. A keyboard is among the authorized apps on Android used for handling and operation of the clipboard contents.
Security Worries
Since this app is authorized, it is possible to get around the technical and security issues highlighted by Microsoft. Swiftkey is also available on all Android phones meaning that users of other phone brands can access the feature as well.
Some privacy worries will arise taking into context how the clipboard sync operates. As it is the case with the Samsung-exclusive feature, clipboard data, which incorporates sensitive information and password, it must go through Microsoft's cloud. But it is possible that the people using or those who want to use these features might already have some trust in Microsoft.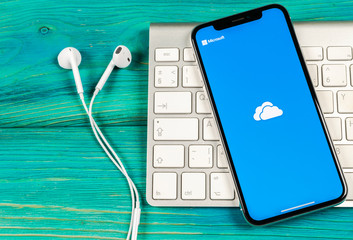 It is not yet clear when the new feature will get the stable version of Swiftkey and if an update from the Windows side is crucial for it to work. For now, it is encouraging that Microsoft appears to be coming up with methods of unleashing the exclusive Samsung features. Nonetheless, it might take a while before the best features become readily available for all Android users.
Microsoft Unveils Smart Fabric To Detect Items On Top Of It
Sometimes shoppers come home from grocery shopping but wonder what type of dishes they can create using the ingredients that they have acquired. Microsoft and researchers from many institutions of higher learning created a smart fabric system dubbed Capacitivo to sense and recognize objects placed on top of it.
Thus, by laying out the groceries and other food items, the fabric can detect what items they are and may even suggest the dishes that can be cooked with it. Moreover, the new system can help users plan their diet. Capacitivo may also detect things including non-metallic objects and liquids.
Based on Microsoft's 10-person study that featured the use of 20 different objects, Capacitivo achieved a 94.5% accuracy rating. That is an impressive achievement even though this small study is not quite indicative of its success at discovering all types of objects. Since then, other initial tests appear to be good as well.
Capacitivo is an interesting development that many analysts still wonder what Microsoft intends to do with it. Previously, companies like Google have tried to make smart clothing and fabric with Project Jacquard. But, the commercial success of this project is not yet known.
With these latest developments, Microsoft appears to be positioning itself to bridge the gap between different sectors and aspects of the global economy. Thus, it is determined to make technology become more human focused.