The recent malaise in the NFT space has left many wondering if there is a future for uniquely generated tokens, their fans, and communities.
So much so that people think the future may not hold much water because of the FUD shown by the mainstream.
That could change, however with autographed NFTs and the value they bring to the table.
About this, Michael Eckstein, founder at AllCertified spoke to us about all the possibilities in the NFT space.
Here's what he had to say.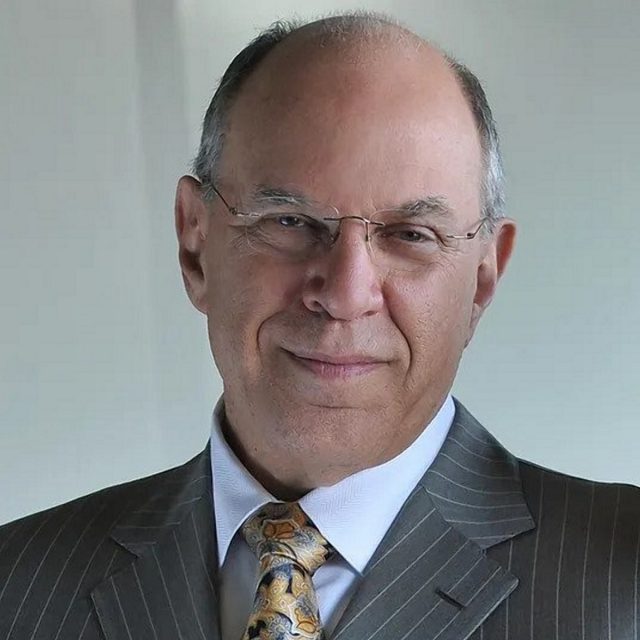 Michael Eckstein, Founder at AllCertified
E-Crypto News:
How do digital signatures improve NFT values? 
NFTs are collectibles and every fan, investor and collector know that autographed collectibles are worth multiple times more than unsigned pieces.
E-Crypto News:
Why autographed NFTs?
 Autographs ensure authenticity, plus can create a special NFT collection with value-added benefits available to the NFT owner.
E-Crypto News:
What's the difference between physical and digitized autographs?
Physical autographs – think in-person book signings: you can touch and feel the autograph, smear the ink, etc. A digital autograph is a digitized asset, an aggregation of pixels that generates a digital image replica of the physical autograph.

E-Crypto News:
Please, can you tell us about your Patent-Pending NFT autograph toolkits?
 I can give a high-level summary description: we identify and interview individuals, and validate their identity, after which we capture their autograph which gets uploaded into our AWS cloud database, which upon their approval gets affixed to an NFT.
E-Crypto News:
How will your product change the NFT markets?
 Not only will our technology add value to NFT collectibles, but will also (1) validate the authenticity of the NFT and (2) contain backend QR tokenized benefits (meet the performer, first access to front row seats, discounts from the sponsor unwriting the NFT).
Related: Three Methods For Businesses to Use NFTs to Increase Their Investment Portfolios
E-Crypto News:
With the sudden decline in NFT interest by the mainstream, how will autographed NFTs revive public interest?
 We are looking at launching multiple NFT projects in Q1/Q2 of next year, and our pipeline is very strong. NFTs minted from creative IP, capturing memorable moments, being able to receive backend merch-and-swag from NFT ownership — we see these factors generating strong NFT sales vs. the somewhat lackluster "fad NFT" collections of the past 2-3 years.
E-Crypto News:
How can your autographed NFTs be used across different industries? Please, can you provide examples?
Sure. Athletes can create autographed NFTs from their personal collections of championship rings, trophies, medals, etc. Musicians can create limited autographed NFTs for concert performances, album covers, etc. Artists can create autographed NFTs of limited-edition paintings. Social media influencers can create valuable/ redeemable autographed NFTs for the products where they are ambassadors and spokespersons.
E-Crypto News:
What technologies power your Patent-Pending NFT toolkit?
We really need to keep that under wraps because of our patent-pending status (because of the PCT international patent treaty, we currently have first-to-file IP protection in 156 countries). 
E-Crypto News:
How can digital signatures help improve the NFT and NFT marketplace security? 
We are a B2B company, so we only work with known content owners we know have authenticated and IP-owned digital assets (images, videos, mp3 music files).
E-Crypto News:
How can digital signatures help prevent NFT fraud? 
We only present our talented NFTs to autographs, that we know come from sources that legally own the IP rights of the digital assets being minted into NFTs.
E-Crypto News:
How does NFT tokenization help provide new marketing opportunities? 
This is a huge new upside potential for NFTs, especially for social media influencers and the brands they represent. Marrying our patent-pending digital authenticated autograph NFT toolkit with backend tokenization, social media influencers can now mint special/ limited runs NFTs, affix their AllCertified digital signature, after which we affix a QR code that entitles the NFT owner to various discounts, early bird access, or other VIP treatment from the consumer brand or event sponsor.
Related: How to Profit From NFTs
E-Crypto News:
How will your product help improve engagement between issuers and fans? 
NFT issuers now have the ability to customize NFT content to promote collectibles highlighting their talent, image, profile, and career highlights directly with their fans.
E-Crypto News:
Can you tell us about your product development journey?
I've always been a baseball guy, and have over 2,000 trading cards. At all sports memorabilia show, fans always swarm the in-person athletes to sign cards, balls, hats, jerseys, bats, helmets, etc., because as previously stated autographed memorabilia is worth many times more than unsigned pieces.

After the NBA Top Shot NFT marketplace exploded onto the scene, I realized that these NFTs are the new digital collectibles, but there was no digital toolkit to capture NBA player signatures to affix to the NFTs. The NFTs we work to produce are not simply digital images of static, signed physical cards, pictures, artwork – but original NFT assets generated by IP/content owners, that after review our talent has the ability to accept or reject affixing their authenticated digital autograph to the NFT.
E-Crypto News:
Do you think the NFT cash-grab phase is over?
I think next year we'll definitely see a shift away from "fad, whimsical, funny" NFT drops to those with the real collectible value from both an artistic, and fan connection, standpoint. 
E-Crypto News:
What do you think is next for NFTs? 
Good question. Watch for integrated Web3 technologies to get incorporated within multi-functional, multi-purpose NFTs.
E-Crypto News:
What are the unexplored avenues for NFT monetization? Any ideas?
 Absolutely yes there are. Watch our press releases and social media posts as AllCertified gets involved in new and breakthrough NFT projects across many different industries and markets.
E-Crypto News:
How best can NFT projects preserve token values? 
We make a point to decouple NFTs from crypto. All of our transactions, payments ans fees are 100% transacted with credit cards. We do not take any risk, and we do not want any of our clients or customers to be exposed to the uncertainties of crypto.
Related: How The NFT Definition of Art Impacts Its Equity Value 
E-Crypto News:
What do you think is the next big thing to occur within the NFT space? 
We in the US suffer from the "Copernicus Complex" – we think the world revolved around us. But if you look at the level of NFT adoption across the world, out of the Top 20 Countries with NFT ownership and awareness as a percentage of the population, the US is 18 out of 20.

The next big thing for NFTs will be when major advertising agencies and brand managers start embracing various NFT initiatives and strategies as part of an integrated digital marketing and advertising portfolio.
E-Crypto News:
How can NFT marketplaces become decentralized? 
By necessity, there will always be some degree of centralization, because of the usual and customary nature of NFT create-by-sell-trade transactions.