As the world moves toward mass adoption, cryptocurrency fraud has become the next frontier for bad actors.  This is mainly due to the pseudonymous and anonymous nature of blockchains and distributed ledgers combined with the decentralized nature of their underlying technologies.
The effects have led to a perception that is mostly wrongful that cryptocurrencies and their associated technologies are havens for criminals and their counterparts.
The consequences of this are the initial reduced rates of adoption and even slower growth of the industry.
This issue will have further consequences and implications further down the line as governments and state actors are having rather slow and in many cases a tepid reactionary responses in terms of compliance and regulation.
We reached out to Joon Pak, who is the Head of Crypto at Prove, the phone identity company on the sidelines of the 2022 BTC Conference. He provided fresh insights into the world of crypto and fraud.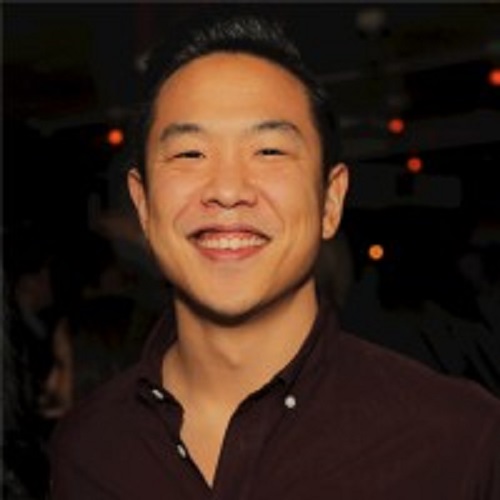 About Joon Pak, Head of Crypto, Prove
Joon Pak is the Head of Crypto at Prove, specializing in identity verification and authentication product strategy for the digital assets industry. Prior to joining Prove, Joon led the crypto go-to-market strategy at global Know Your Customer and anti-money laundering leader ComplyAdvantage.
An early investor in cryptocurrencies, Joon also advised several ICOs during the 2017 bull run and has held leadership roles at other compliance, fraud, and risk companies advising financial institutions, emerging fintech, and virtual asset service providers on best practices for implementing security solutions without compromising the customer experience.
E-Crypto News:
What are the common cryptocurrency scams out there?
Account takeover threats via SIM swap are a major issue, and elder abuse fraud is on the rise.

Synthetic ID fraud and stolen credit cards are also issues many companies struggle with.
E-Crypto News:
What solutions exist to these scams?
The best way to prevent these scams is to implement stronger identity verification protocols.

With instances of identity fraud and more advanced hacking scams on the rise, every organization now needs the technology in place to verify that their users are exactly who they claim to be.

As we conduct more of our business and shopping online, matching one's device to their identity to ensure that these payments and transactions are completely secure has never been more important.
E-Crypto News:
In terms of numbers just how much is lost to scams yearly? Can you give us some numbers?
Crypto scammers took home a record $14 billion in 2021.

Losses from crypto-related crime rose 79% from a year earlier, driven by a spike in theft and scams.
E-Crypto News:
​How does Proves' phone-centric identity tokenization work?
Through our unique mix of encrypted signals​ and intelligence​​, Prove​ is able to issue and maintain privacy-enhanced consumer identity tokens that are tied to cryptographic keys; the SIM card​ or eSIM present in everyone's mobile phone.​

We then help our relying parties create digital experiences that empower the consumer to securely present that token using their phone number or other biometric sensors on the device.
E-Crypto News:
How does Proves' phone-centric identity tokenization help prevent fraud?
This link between a consumer identity and cryptographic key is incredibly powerful – it is a completely secure and digitally native consumer identity that doesn't require an app or any special device-based access.

Because the token is cryptographically secured to a physical device and the owner of that device must be present in the transaction, we are able to consistently beat risk-based authentication(RBA)-based approaches in both pass-rate and fraud capture.

Basically, we're deterministically able to say that this is your customer at the end of a transaction instead of just giving a probability that it's your customer.
E-Crypto News:
What's the backstory behind Prove's founding?
Oftentimes, there is no need to reinvent the wheel – robust technologies that exist within other industries can be ingeniously applied to solve problems in other sectors.

Prove and its Phone-Centric Identity technology are a shining example of this.

After having been in the telecom world for many years, it became very clear to our CEO Rodger Desai that mobile had successfully solved a problem that continues to plague the web.

In his own words: "When I use my mobile phone to make a call or send a text, it doesn't need to ask me for a username or password. This is the case even if I fly to Tokyo and turn on my phone at the airport.

Japanese mobile provider DoCoMo may not know Rodger Desai but I am still able to make calls on its network without logging in because mobile provides an elegant solution for identity."

By applying mobile and phone intelligence to web, app, and call center interactions, companies can give their customers that same easy experience.

Opening new accounts, logging in, changing passwords, moving money, and calling a contact center for support can all feel as effortless as sending a text or making a phone call.

Contrast that feeling to the one your customers have when they need to answer security questions or fumble with easy-to-forget passwords, and it's easy to see why Phone-Centric Identity is becoming the modern and preferred way to prove identity.
E-Crypto News:
How has Prove become a leading security solutions provider within the cryptocurrency space?
Prove is uniquely positioned to address both SIM swap fraud and synthetic identity fraud with our phone-centric tokenization infrastructure.

Leading crypto firms have also used our accelerated onboarding technology (Prove Pre-Fill and KYC included at no cost) to turn fraud mitigation into a customer experience edge.

This technology enables crypto firms to onboard new customers in as little as ten seconds, while also completing necessary fraud and KYC checks.
E-Crypto News:
Now that NFT fraud is a rising threat, what steps can NFT holders take to prevent the loss of their digital assets?
Never click on any phishing links, engage with the NFT community and only leverage proven links provided by those you trust, and set up multiple wallets to ensure you don't store all of your eggs in one basket.
Related: The Legal Perspectives Of Non-Fungible Tokens
E-Crypto News:
Can you tell us about your partnership with AllAccess NFT?
Prove's Identity Verify solution will empower All Access NFT to validate consumer-provided information and confirm ownership of its users' phone numbers with authoritative data, including device and phone number data while maintaining privacy for all customers.

The tool helps to eliminate bad actors, prevent fraudulent accounts, and reduce user friction throughout the customer lifecycle.

All Access NFT will also use Prove's Trust Score, a real-time measure of phone number reputation that can be leveraged for identity verification and authentication purposes.

Trust Score analyzes behavioral and Phone-Centric Identity signals from authoritative sources at the time of a potential transaction to mitigate fraud such as SIM swaps and other account takeover schemes.

All Access NFT will also utilize Prove's Pre-Fill solution, which expedites account openings and registrations by pre-populating a form with verified identity information tied to a phone number while helping thwart fraud and bad actors. Prove's award-winning onboarding solution will offer All Access NFT increased user sign-ups and a faster, easier, and more secure sign-up process, so they can begin collecting safely and without hassle.
Related: Crypto Scams Plague the Crypto Industry
E-Crypto News:
Can you tell us about your partnerships with Binance and Paxful?
Binance has enhanced its verification process with Prove's technology, allowing users to get fully verified in under 10 minutes with proper identification.

Our technology rapidly verifies a potential customer using three key checks: possession, reputation, and ownership.

Together, these factors deliver a powerful signal for more accurate identity verification and higher pass rates.

Prove is playing a role in progressing Paxful's mission of building a financial system that serves everyone.

Prove's approach to Phone-Centric Identity allows Paxful to approve legitimate customers in real time, and ensure that its platform is a safe place to trade.

Prove helps Paxful maintain its rapid growth by accelerating onboarding and mitigating fraud.
E-Crypto News:
What is Prove doing to keep up with the latest trends in Crypto threats as scammers and other bad guys continuously change tactics?
We are constantly engaging with our clients and the community.

Prove's identity tokenization is able to indicate whether a phone number has been involved in a large volume of password resets, and we're able to provide insight into the reputation of a phone number through our Trust Score, which picks up on anomalies that indicate suspicious behavior (such as a phone number that is only a few days old trying to withdraw large amounts of money).
Related: The World's Most Infamous Crypto Hacks and Scams
E-Crypto News:
What are your expectations for the BTC 2022 Conference?
The Prove team is excited to exhibit at Bitcoin 2022 to learn from and exchange ideas

with some of the most influential crypto companies and influencers in the world.

With over 35,000 attendees expected, and over 3,000 attending companies, we're looking forward to educating attendees about Prove's phone-centric solutions to reduce friction in the crypto space, and learn more about key industry insights and trends to watch for in 2022 and beyond.
E-Crypto News:
Now that cryptocurrencies have made a rebound, what do you think the impact will be on rising fraud and other such activities?
Fraudsters are constantly on the attack – if an exchange sees more volume, then fraudsters will attack that exchange, through ATOs, sim swaps, and more.
E-Crypto News:
 Are there any practical tips you can give to wallet holders about securing their digital assets?
Keep seed phrases locked in a vault, and do not store any photos of them on your phone.
E-Crypto News:
Do you think the age of seed phrases and wallet keys is gone? What are your thoughts on having other forms of wallet security?
The vast majority of users are safer letting reputable Tier-1 exchanges hold their digital assets, as opposed to self custody.

Hackers are becoming more sophisticated, and it only takes one mistake to lose everything.
E-Crypto News:
How has digital identity become synonymous with individual phone numbers?
If you think about how many people have mobile phones, how long they have had them, and how often they use them, it's clear why phone-centric identity signals are highly correlated with identity and trustworthiness.

These types of signals stand in stark contrast to social security numbers or passwords, which can be easily purchased on the dark web by hackers and used to break into a consumer's account.

In order to break phone-centric identity-based verification and authentication, a fraudster would need to buy a phone in the victim's name, pay for it for years, and use it to make calls and log into apps every day to mimic the victim's behavior.

While this is possible, it certainly isn't scalable or worth most criminals' time.
E-Crypto News:
Does Prove have any plans for the inclusion of biometrics in its security architecture? How will this hypothetically work?
Last year, Prove acquired UnifyID, a market leader in mobile-based passive authentication and behavioral biometrics.

UnifyID's technology harnesses powerful behavioral and biometric signals from mobile phones which enable a frictionless authentication experience that is simultaneously secure and convenient. Businesses don't need to compromise between the two anymore.

Prove now has mobile behavioral biometrics technology, which is the only solution on the market that can definitively authenticate a person with a 1:1 match using a person's behavior and movement in a privacy-enhanced manner.

These solutions enable Prove's customers to:

Evolve current two-factor and multi-factor authentication (MFA/2FA) strategies
Reduce reliance on one-time passcodes (OTPs)
Enable passwordless login experiences
Enhance contact center and chat interactions
Thwart promotions fraud
Comply with the EU's PSD2 and SCA mandates
E-Crypto News:
What cybersecurity innovations do you think will change the world?
The cybersecurity innovations that will change the world are the ones that enable digital commerce and interaction rather than hinder it. At Prove, we believe that "better digital identity is already in your pocket".

Through something that almost all adults in the world already have – a mobile phone – we're able to make digital experiences not only more secure but also faster, easier, and more pleasant.

Businesses that rely on Prove to enable consumer experiences that are both secure and frictionless, are redefining their identity processes as revenue drivers instead of cost centers.

The need for Prove's phone-centric identity technology will only continue to grow with advancements such as 5G and the metaverse increase the need for secure identity that is also seamless.

There is no other company that is enabling businesses to authenticate their customers easily and securely through something as simple and accessible as their mobile phones.