Are NFTs making a comeback?
What role will they play?
Will they be relevant physically or in the metaverse?
These questions and more are some of the issues that has everyone wondering what the next level of things will be for the NFT space.
A lot of answers emerged when Together Labs recently announced that IMVU users will now be able to create, mint and sell NFTs.
John Burris, the Chief Strategy and Blockchain Officer at Together Labs explains more.
And yes, IMVU is the world's largest social metaverse!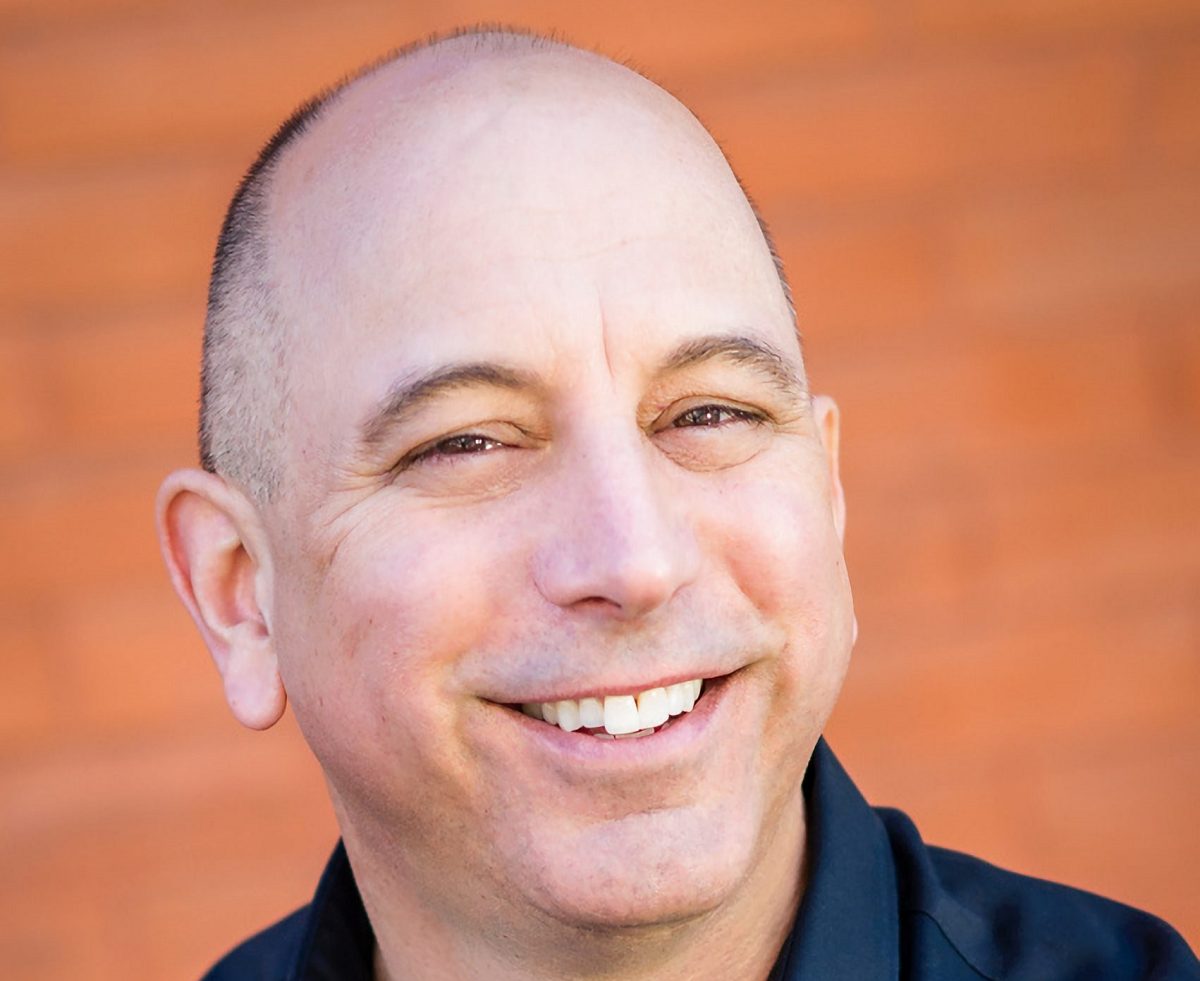 John Burris,Chief Strategy and Blockchain Officer at Together Labs
E-Crypto News:
How does Together Labs empower IMVU creators in the virtual economy?
Creators are the heartbeat of the IMVU metaverse experience. They create all the digital items of the metaverse (e.g. the clothes, avatars, furniture, rooms, environments, etc.) and they design and run all the experiences on the platform (e.g. nightclubs, party mansions, meeting rooms, beach clubs, etc.). We give our creator community the tools, marketplace and digital assets (like VCOIN, VCORE) to design, create, market and earn.
Related: What is a NFT and Should You Invest in Them?
E-Crypto News:
What is the web3 social metaverse?
It's a metaverse that has integrated blockchain centric digital assets like NFTs, stablecoins (VCOIN) and dynamic tokens (VCORE) into their economy and engagement approach that everyone in the metaverse benefits.
E-Crypto News:
Why did you guys make the choice to allow users to mint their NFTs?
We introduced NFTs to bring powerful attributes to an already vibrant economy; NFTs enable true ownership, the ability to resell, open up new off-platform marketplaces, and make it possible to have one-of-a-kind or limited edition items.
E-Crypto News:
Are there any limitations or restrictions for IMVU creators when designing and minting NFTs?
We introduced NFTs to give our creators and community more options, not create new limitations/restrictions. The same guidelines governing digital items at IMVU apply to NFTs. All the NFTs will be reviewed by peer-creators for compliance and then uploaded into the marketplace.
E-Crypto News:
What is the significance of the NFT launch for IMVU?
It's huge. In addition to introducing VCOIN and VCORE, the introduction of NFTs has proven to be one of our most successful "new product launches" over the last five years. Late in Q4 of 2022, every drop of creator NFTs was selling out, items were being resold at a high rate and we knew we were onto something. Now in mid 2023 we are rolling out the minting capability to all of our creators and while not every NFT will sell out, it creates a new, powerful way for our creators to earn and for the community to own.
E-Crypto News:
How is IMVU the world's largest web3 social metaverse?
No one in the web3 metaverse space is close to the number of daily active users we have – approximately 700,000 every day. No one has anything close to the vibrant economy of IMVU – over 18M digital items purchased in the marketplace every month. No one has the peer-to-peer activity we have – over 10M monthly transactions between users. One more interesting reference – if just 10% of our monthly sold digital items were NFTs, we would have more NFT transactions every month than OpenSea.
E-Crypto News:
How do IMVU NFTs differ from traditional digital items?
They are truly owned, meaning they can be resold and gifted to others. They come in limited editions as set by the creator of the item. Owners of NFTs have a special badge as a part of their avatar profile, their name is highlighted in a special way.
E-Crypto News:
How does Together Labs address copyright and intellectual property issues in the metaverse?
Items are reviewed before they enter the marketplace. They are also spot checked as any potential issues are reported by the community and/or the rights holder.
E-Crypto News:
What lessons did you guys learn from the launch?
Seamlessly integrating NFTs into the experience is critical. Users should not have to have a PhD in blockchain tech to purchase, own, use, resell an NFT. We got this right and it's made all the difference.
E-Crypto News:
What are the implications of IMVU's initiatives for the broader adoption of web3 technologies?
We are a large web2 metaverse/ecosystem with millions of users that is bringing our community into the web3 space. It will be web2 companies like ours that truly bring the next 100M users into the web3 space. Web2 platforms have the users, the loyalty, the massive economies to truly change the makeup of the web3 ecosystem.
E-Crypto News:
What are the different ways that users can interact with NFTs in the metaverse?
NFTs cover the gamut of digital items in the IMVU metaverse. So they can be clothes, accessories, animations, furniture and eventually everything else that one can purchase and imagine.
E-Crypto News:
What are your thoughts on the NFT regulatory landscape?
The regulations governing digital assets and certainly NFTs are not perfectly clear in the metaverse. We try very, very hard to follow every documented rule, regulation in the countries and regions in which we operate. We've been facilitating the sale of digital items for 19 years, we're still doing that, they just happen to now be built on top of NFT technology.
E-Crypto News:
How has the IMVU community embraced blockchain technology and NFTs?
Two interesting points here. First, the understanding of and the acceptance of NFTs across the IMVU community has continued to rise over the last year. Early on, users were not that aware or into NFTs – that has changed dramatically. We've also seen that for 80% of our NFT owners, the NFT they purchased in the metaverse was the first one they ever owned.
Related: How NOT to Store NFTs
E-Crypto News:
How does Together Labs ensure a safe and secure environment for metaverse users and creators?
Rules, tools and intervention as needed. We clearly document and educate the community and the creators on the rule of the road. We have tools and systems that identify potential issues or violations of community or economy rules. And finally, we have a customer care staff that can intervene and help create a safe environment for everyone.
E-Crypto News:
How will the emergence of virtual economies impact the real-world economy?
It will be in addition to those real-world economies. It will create a new, powerful way for individuals to earn. We're super excited about this dramatic evolution of the virtual economy.
E-Crypto News:
What are the ethical and environmental implications of NFTs?
We've worked hard to mitigate both. On the environmental side we mint our NFTs on the Immutable Layer2 blockchain in order to avoid traditional mining fees and environmental impacts.
E-Crypto News:
What does the regulatory landscape hold for NFTs?
I do not know. 🙂 I think overtime rules will emerge and then many years later those rules will become more uniform across countries, regions. But who knows the timing of this consolidation?
E-Crypto News:
What are your scaling challenges and opportunities for growth?
Opportunities include new markets, new integrations with other gaming/metaverse platforms, and all the "new things" our community will create with digital assets like NFTs.
E-Crypto News:
How does IMVU help decentralize the metaverse economy?
Ownership is the key for our metaverse. Users can hold, resell or even take their owned items off the platform.
E-Crypto News:
What do you think the future holds for the metaverse?
Endless possibilities. 😉
Related: Key Steps in Developing an NFT Marketplace