The realm of physical NFTs has been a largely unexplored one.
The general perception of the NFT community has been based on the digital value of assets rather than physical.
Bringing a physical component to digital assets creates a new paradigm and provides market depth in an industry that has struggled with liquidity issues.
We were excited about having a project that provides a process for physical NFT expressions.
Infinite Objects Inc., is a platform behind what could become the next wave in the NFT industry.
We reached out to Joe Saavedra who is the Founder and CEO at Infinite Objects to explain further.
His perceptions might be in themselves prophetic in nature.
Here is what he told us.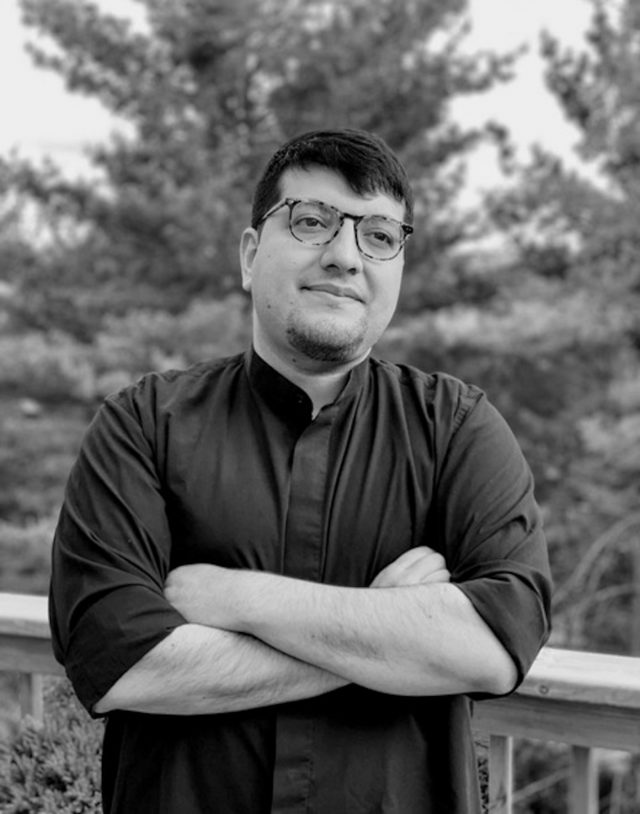 E-Crypto News:
What are printed and framed NFTs?
Authenticated Infinite Objects NFT Prints are physical twins to your blockchain-backed asset.

They are an authenticated tangible expression of an NFT, one that you, the owner, had to prove ownership of in order to purchase.

Each Authenticated IO NFT Print comes with a unique serial identifier in the form of a QR code that directly references the token on-chain, and allows you to prove your ownership from the physical itself.

As with all of our products, each print is immutable, like the blockchain itself, and can never be changed or updated, forever displaying one NFT asset.
Related: NFTs Are on the Rise. Will the Fall Follow?
E-Crypto News:
How do printed and framed NFTs affect the value of the digital asset?
Our product will never replace the NFT itself, which will always live on-chain.

Allowing collectors, events, galleries, and museums to display a digital asset in the real-world only increases the value of that NFT.

As more people see it, it will grow in recognition and inherently in value as well.

It's also worth noting that each Authenticated IO NFT Print has provenance built-in: the unique QR code embedded in each not only represents the NFT itself, but also becomes a serial number for the physical you're holding. This creates inherent value of the physical twin you're holding, separate from the NFT on-chain.
E-Crypto News:
Is there an emotional component you want to present to the web3 industry via printed NFTs?
Absolutely.

While the metaverse is becoming an exciting place with much potential, we still live and breathe in the real-world. Waking up every morning and living our daily routines is always more enjoyable when we are surrounded by things we love.

When it comes to content, this could be art, personal memories, or your favorite basketball player; all can bring joy and help us to remember our favorite parts of life.

Infinite Objects help bring joy to our personal space, and remind us of the things we care most about, without having to open an app or a browser.
E-Crypto News:
Please, can you tell us the impact Video NFTs have on digital asset values?
Before NFTs, digitally-native content has never been highly valued.

It's always been treated as a commodity, distributed for free on the internet.

Monetizing a video was only possible through ads.

Solving this was at the core of the founding of Infinite Objects: we create value for digital content through scarcity and provenance.

This is exactly what NFTs have done, using blockchain technology; IO does the same, albeit in a far more understandable and tangible way, through our Video Print products.
E-Crypto News:
How have Infinite Objects helped artists?
Infinite Objects has created opportunities for artists, creators, and IP owners to monetize their content in a wholly new form factor.

Our products allow creators to connect with their audiences IRL, and become a part of their physical space and daily lives.

Most artists producing digitally-native content have not been able to monetize their work, despite receiving hundreds of thousands of likes on social media everyday; IO is an opportunity to actually *sell* a video to their audience.
E-Crypto News:
What's the backstory behind the creation of Infinite Objects?
In 2018 I was working at a product R&D studio developing various novel applications for consuming moving images and video, in close collaboration with GIPHY.

My background in hardware as well as software development helped inspire several concepts about bringing the content outside of our phones or laptops, and the idea of a "permanently treated" display was one of those experiments.

This immediately exposed a massive list of potential use cases and audiences, both on creator but also collector and customer verticals.

That Spring is when I founded Infinite Objects and started building the idea of "Video Prints" as a new medium for selling, collecting, and owning digital video content.
E-Crypto News:
What's the rationale for expressing NFTs physically?
Purchasing an NFT for $500 or $5,000 USD and then having to open a browser on your phone to show your friend is a very discouraging experience.

Explaining what an NFT is, why it's valuable, and showcasing the beauty of the content you just collected is very difficult when it's trapped inside of an app.

Bringing an NFT into your living room helps tell the story of why digital assets are exciting, especially when you can verify your ownership directly from the physical object itself.
Related: How The NFT Definition of Art Impacts Its Equity Value 
E-Crypto News:
Please can you tell us about your Time Magazine Nomination? What impact did it have on Infinite Object's growth?
In 2020, we applied to be one Time Magazine's 100 Best Inventions, and received an Honorable Mention for the Infinite Objects Video Print product.

In 2021, our COO Roxy Fata was extremely keen on earning the title with our Authenticated IO NFT Print product – and that tenacity paid off when we received news that we made the list.

It's a distinction that is very meaningful to us as a company, proving that we are innovating on the highest level, and bringing something to the world that's not been done before.
E-Crypto News:
Can you tell us about your partnership with Beeple?
After launching publicly at the end of 2019 with a new way for artists to monetize their work through our Video Art Prints, we began reaching out to all of our favorite new media artists.

Beeple is someone I had followed for a long time, and we sent him a sample unit in early 2020.

It wasn't until the end of the year that he came back and explained that he'd started working with NFTs – and that he wanted to include Infinite Objects alongside his next drop.

There's no question that the majority of his followers had no idea what NFTs were, but pairing them with the physical made it that much more exciting to collect.

That weekend in December he sold $4M worth of art, and was the first of many collaborations we've done with Beeple.

It also really opened the floodgates in terms of attention for NFTs and we've since collaborated with hundreds of NFT artists, projects, and platforms.
E-Crypto News:
Who are the other artists you're partnering with? Please, can you tell us about them?
We've partnered with literally hundreds of artists since launching and have many in the pipeline.

Some of our favorite collaborators include: ThankYouX, FEWOCiOUS, Greg Mike, Steve Aoki, Frank Guzzone, Alex Grey, Vexx, RTFKT, and many more.

However, many NFT collections grant personal display rights to their collectors.

For any of those NFTs, collectors may print regardless of signature of the Artist Registry.

Some examples include Bored Ape Yacht Club, Mutant Apes, and Kennel Club; Cryptopunks; World of Women; CloneX; Azuki; mfers; DeadFellaz; Cryptoadz; Doodles and Space Doodles among others.
E-Crypto News:
Can you tell us about the NFT printing process?
In 4 simple steps:

Sign in with MetaMask or WalletConnect for ETH NFTs, or Dapper Wallet for NBA Top Shot (Flow) NFTs.
Select the NFT you'd like to print from the collection in your wallet.
Select the size of your Authenticated IO NFT Print
Add to cart and check out! Pricing of Authenticated NFT prints are set by the creators via the Artist Registry contract.

You can read more about this here.
E-Crypto News:
How do artists receive royalties within the printed NFT context?
Having artist participation in the offerings from Infinite Objects was very important to us from the beginning of our Web3 journey.

We launched the IO Artist Registry Smart contract for artists to be able to grant permission, as well as collect a royalty on any physical prints made of their work.

They are able to select a price-point for their NFT Prints and receive a royalty on each sale.
E-Crypto News:
How will physical NFTs change the web3 industry?
We're helping to tell the story of NFTs in the most understandable way.

When someone walks into your home or office, points at the IO NFT Print asking what they're looking at, the owner will proudly explain that they're looking at a physical representation of an NFT they own.

We are truly evolving the experience of ownership of NFTs.
E-Crypto News:
What are your plans for other collaborations and NFT projects within the web3 space?
Huge plans.

Top Secret.
E-Crypto News:
Can you tell us about your selected sales points for physical NFTs?
Because we require authentication of ownership, as well as artist permission through our registry, the main point of sale is through our website.

However, we're building tools for integration across Web3 platforms, follow us for more announcements soon.
Related: The Legal Perspectives Of Non-Fungible Tokens
E-Crypto News:
What role did Infinite Objects play in the first NFT boom?
Playing such a huge part in Beeple's releases on Nifty Gateway definitely helped catapult NFTs into the mainstream.

Just searching YouTube for unboxing videos of our product accompanying his pieces was so exciting to watch, and definitely played a part in the excitement around NFTs as a platform.

We're excited to help on-board the next wave of collectors – folks who don't know what blockchain is or how NFTs work, but are very excited to own a limited edition collectible, backed by a blockchain asset, from their favorite artist, creator, celebrity, athlete, or community.
E-Crypto News:
How can the web3 industry solve the illiquidity problem currently faced by artists and NFT creators?
It can't.

Artists and creators have to solve this for themselves by creating new mechanics and value-add for their collectors. Just because an NFT exists does not mean it is valuable. This is not the web3 industry's problem to solve.
E-Crypto News:
Can you tell us about your investors and the role they have played in getting Infinite Objects to its current place within the web3 industry?
We have an amazing list of high-profile investors and VCs.

Having the foundational financing to build out IO was critical, and we're exciting to continue rocketshipping alongside our amazing family of investors.
E-Crypto News:
What do you think the future holds for NFTs?
Hype cycles will continue to ebb and flow.

Much of them are driven by speculative investors, who will soon see that NFTs are not simply a get rich quick scheme.

What will remain are true fans and collectors who love the content and digital artifacts being released by creators, artists, groups that we follow, and communities that we're a part of.
E-Crypto News:
What do you think Infinite Objects' legacy will be when it's all said and done?
We've defined the industry standard for authenticated physicals for NFT content.

We will be known as the company bringing digital assets into physical space, while maintaining authenticity and provenance of blockchain-backed content.
E-Crypto News:
What's your muse?
I'm inspired by ideas and execution.
Related: From Footprint Analytics: Is Your NFT Purchase Protected by Law?
E-Crypto News:
Are there any other web3 projects that have caught your fancy? Please can you tell us about them?
Too many to list!

Very much enjoy what the POAP team has built and their unique take on NFT on-boarding and distribution.

I'm also a huge fan of generative art on-chain is growing with Art Blocks, Async Art, and fxHash.

So many new ideas, it's a very exciting time and I'm thrilled we are a part of it.