Since the advent of the NFT Art Movement, there have been quite a few 'suspect' NFT Art Collection releases. The 69m Beeple NFT sale, set the bar very high for galleries and auction houses to match.
We recently caught up with Jean Sebastien-Beaucamps founder of LaCollection.io and talked to him about their upcoming collaboration with Museum of Fine Arts Boston. The two will be releasing for sale 19th century French Impressionist pastel NFTs from master such Claude Monet and Edgar Degas July 12,13,14. Hope you enjoy.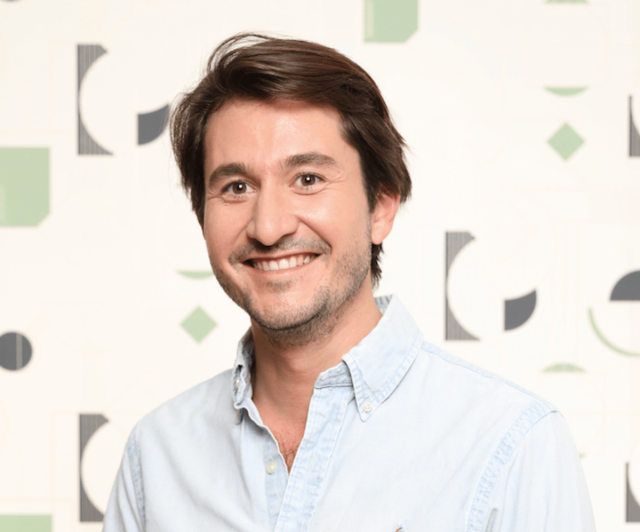 E-Crypto News
1. How did this collaboration between laCollection.io and The Museum of Fine Arts (MFA) Boston, turning rarely seen 19th century French Impressionist pastels (by Claude Monet, Pierre-Auguste Renoir, Edgar Degas and more) into NFT's, come about?
laCollection.io and the MFA Boston have been working for this collaboration for over a year. We needed to find the right curatorial opportunity in order to bring maximum value to our collectors, which goes far beyond the market value of the NFT itself.
By collecting NFTs of the pastels, our ever growing community will join forces and participate in the restoration of 2 beautiful paintings by Edgar Degas from the Museum's collection. We will invite them to see the pastels for themselves in Boston in the fall, which are not shown more than once per decade due to their fragility.
2. Is this the first partnership between LaCollection.io and a major museum?
The partnership is LaCollection's third major museum partner since launching in 2019, with the MFA joining the British Museum (London) and the Leopold Museum (Vienna).
3. Tell us about some of the artworks in this collection and why they were chosen?
During the late 19th century, avant-garde artists in France and beyond took up pastels to capture the immediate; a disappearing smile, rain clouds moving away, and vibrant flowers soon to perish. The pastel works of artists such as Claude Monet, Pierre-Auguste Renoir, Odilon Redon, Jean-François Millet, Édouard Manet and Edgar Degas, are key to our understanding of the Impressionist movement, which changed the course of art history from 1860 until the early 1900s.
However, due to the fragility of the powdery pigment and the light sensitivity of the paper on which it rests, these delicate pastel works are rarely exhibited.
Bostonians were among the world's first collectors of French Impressionism; the MFA received its first three Monet works as a gift in 1906 and today holds one of the largest collections of the artist's paintings outside Paris. Boston's love of Impressionism was not limited to Monet, with gifts and judicious purchases – from Degas to Caillebotte – contributing to what is recognised as one of the world's finest Impressionist art collections.

4. Does The MFA Boston own all of these pastels?
Yes they do.
5. When The MFA Boston + laCollection.io series of NFT's are sold, will buyers have exclusivity or can other NFT's of these works be minted in the future?
No additional editions of an artwork can be minted in the future. The number of editions is definitive.
6. Does The MFA Boston plan to display works of art in NFT form? This pastel collection or others?
The MFA Boston and laCollection will be displaying the NFT collection of Pastels in Giverny France from July 29 to August 28, right where they were born 150 years ago
7. Sales from this collection will benefit the conservation of two paintings by Degas. Tell us about these works and how this came about.
Conservation is an integral part of the MFA's mission to preserve collections for future generations, and this year marks the opening of a new state-of-the-art Conservation Center at the Museum. Funds from the collection sale will go towards the study and conservation of two paintings by Degas in the MFA's collection: the double portrait Edmondo & Therese Morbilli and Degas's Father Listening to Lorenzo Pagans Playing the Guitar (1869-72).
8. Do you think we are entering a time where living artists will offer both their physical works and their digital works, as separate transactions?
We at laCollection believe that technology offers absolute freedom to contemporary artists. Some like to keep it exclusively digital, others see tremendous artistic value for their collectors to mix a physical and digital experience of the artwork.
9. Tell us about your partnership with EcoTree.green and how it relates to this project.
We are fully committed to the environment and global battle against climate change:
laCollection has joined forces with the EU leading sustainable forestry tech company EcoTree.green to understand and neutralise the environmental impact of minting our NFTs. As a certified B-Corp, EcoTree works with purpose and commitment to the highest standards defined by the United Nations .
We are carbon neutral today by using carbon removals through biochar.
Our 60-year climate-positive partnership with EcoTree includes a sustainable forestry project in Denmark that will make us carbon negative as early as 2027. Our project is certified by Bureau Veritas, one of the world's leading scientific certification bodies.

10. When does the sale open to the public and how can collectors register?
12 July – laCollection Collectors' Sale : 249€
To qualify, simply hold any Hokusai, Turner, Piranesi, Annka Kultys or Egon Schiele NFT in your wallet. You will automatically be registered and will receive an email prior to the Collectors' Sale starting on 12 July.
13 July – Application Pre-Sale : 299€
Not a laCollection holder yet? Join the Application List to get early access to the sale and a preferred price of €299 instead of €399.
14 July – Public Sale : 399€
Opening on July 14th, the exhibition features rarely seen pastels from Impressionist and pastel masters including Renoir, Degas, Monet and more. The proceeds will support the study, treatment and conservation of two paintings by Edgar Degas owned by the Museum. Jean-Sébastien Beaucamps – Co-founder & CEO laCollection.io