What's all the fuss about FinTech?
How do these new fancy technologies help people in their day-to-day activities all over the world?
How can FinTech solutions help solve humanity's problems?
These questions have remained at the front burner every time a new solution or something "out-of-the-box" is launched.
The great part of it is we barely even know how fast things will change and what will happen next in the FInTech space.
Irene Skrynova, Chief Customer Officer (CCO) at Unlimit explains.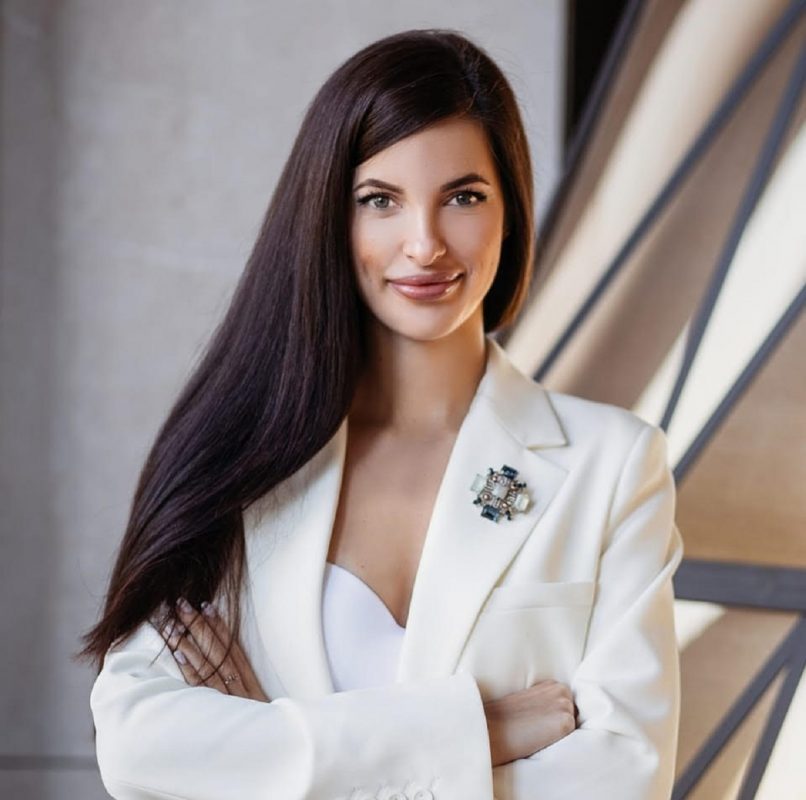 Irene Skrynova, Chief Customer Officer (CCO) at Unlimit
E-Crypto News:
How has the evolution and growth of Fintech solutions enabled an interconnected world?
"Fintech has really opened up financial services to anyone with a phone number, an email account, a bank account, or a crypto wallet. Today, people are able to pay and get paid wherever they are in the world. Users can easily download a mobile app, signup with a service provider, and start sending and receiving money from businesses and individuals instantly. I think one of the biggest successes in the sector is how accessible it is — developers can build apps with low barriers to entry, cutting out the complexities traditionally associated with payments, investments, and loans."
E-Crypto News:
What advantages and benefits do Fintech solutions provide people in developing countries?
"In my opinion, the biggest benefit for businesses in developing countries relates to cross-border payments. I think there are two important points here: Firstly, connecting local businesses to the international digital economy is a big driver of growth in developing countries and, secondly, it frees businesses from the constraints of often outdated local banking infrastructure. So, what we're seeing, especially with digital currencies, is local businesses leapfrogging their cumbersome financial system by building e-wallet networks or P2P crypto marketplaces. It means that if you have a phone and an internet connection, you can pay out or get paid in minutes."
E-Crypto News:
What common problems do fintech companies solve?
"Fintechs solve the problem of access and transparency by improving the delivery of services that traditionally have only been offered by banks and investment banks, such as payments and merchant services, banking and lending, investments and credit cards, and so on. By offering these options in one place, rather than having them separated and siloed, the synergies between fintech solutions make for a much better user experience than traditional banks, both for businesses and consumers."
E-Crypto News:
How can an innovation scale from idea to startup to critical mass?
"While fintechs have brought down the barrier-to-entry for startups, scaling up and reaching critical mass takes a combination of excellent product development, an intelligent go-to-market strategy, and, of course, a little luck of being in the right place at the right time. It's possible to have a good idea but not the market conditions for mass adoption, sometimes good ideas fail until the market reaches the point where it's ripe for disruption and ready to adopt. This is generally how I look at crypto: as a subsector of fintech that will experience new waves of adoption over the next few years as we reach regulatory clarity in key geographies."
E-Crypto News:
Please, can you tell us about Unlimit and the solutions available?
"Unlimit is a global payments solutions provider offering borderless payment solutions for businesses worldwide. Our portfolio of financial services is composed of a number of various solutions, including payment processing, banking as a service (BaaS), and an on-ramp fiat solution for crypto, DeFi, and GameFi.

"Today, we have more than 500 employees working from 16 offices around the world, including London, Singapore, São Paulo, Hong Kong, and Mexico. We are also principal members of major networks including Visa, Mastercard, JCB, UnionPay, and Discover among others, and are also directly integrated with over 1,000 alternative payment methods worldwide."
E-Crypto News:
Do you have any projections on the growth and development of Fintech globally?
"I really do believe that we're still at the beginning because many countries around the world still have an underdeveloped financial infrastructure that's ripe for disruption. Even in developed countries, we still see industry verticals that are pretty traditional, have yet to embrace embedded financial flows, and, as a result, are not reaching their full potential or realizing their full value. Then, if we include crypto as a subsector to complete new types of embedded payment flows, there's even more value there to be unlocked."
E-Crypto News:
How is the movement of money and value changing globally?
"In some ways, money and value movement haven't changed much at all, because most of the money and value still travels through traditional banks. While we have seen many innovations take on and disrupt the status quo in the past 25 years, such as eCommerce, open banking, P2P payments, and local e-wallet networks, there's still a long way to go. If we take e-wallet networks, for example, they're essentially relayers with web2 layer2 built on top of web2 layer1 banking networks.

"Crypto has the potential to completely change this paradigm by shifting the underlying store of value facility from bank accounts to crypto wallets, where public blockchain networks become a neutral ground to move value. Yet, right now, this has not happened at scale. For example, cross-border payments as an industry see less than 0.01 percent of transaction volume traveling through crypto rails, so fintech and crypto are still in early stages."
Related: Unlocking the Potential of Blockchain in Fintech
E-Crypto News:
Please, can you tell us about your experience in fintech and related industries?
"I joined Unlimit more than five years ago, after having worked in other fintech organizations. During my professional journey, I took on various roles in software development, financial solutions, and crypto spheres and worked extensively on a number of projects focused on white-label trading platforms development and cryptocurrencies."
E-Crypto News:
What role will emerging technologies play in the creation and adoption of new solutions?
"Personally, I'm very excited about the advent of AI and spatial computing, which can dramatically change the UIUX of fintech solutions. Imagine a bot that can analyze your custom spending habits and make cashback recommendations or an NLP (natural language processing) bot that can place various purchase orders: 'Siri, convert 500USDC to WBTC.' Natural language processing combined with embedded payment flow functionalities could dramatically enhance the user experience when it comes to payments and banking."
E-Crypto News:
How will digital payments change humanity?
"I think we can look at how digital payments promote financial inclusion, by creating new linkages for the unbanked and the underbanked, democratize access and promote positive impacts on the growth of small- to medium-sized businesses. If we take China, as an example, Alipay and WeChatPay are widely used by almost all ages and demographics, from individuals to merchants, in nearly every industry. Actually, you can use WeChat to pay for everything from ordering a taxi to paying your utilities and investing in stocks."
E-Crypto News:
Please can you tell us about Unlimit's onramp abilities and about the technologies that drive them?
"We are building a next-generation fiat-to-crypto on-ramp solution that is currently available in EU, APAC, and LATAM. Since we've been building battle-tested payment infrastructure in Web2 for over 14 years, it makes sense to take that payment stack and build a crypto stack on top. Our goal is to connect a thousand private payment networks to a thousand public blockchain networks, making it seamless to transfer value between Web2 and Web3. With the Cambrian explosion of enterprise-grade crypto solutions out in the market in 2023, we are using the latest crypto deep tech to achieve our goals, with plans to leverage account abstraction and smart contract wallets to complete more complex purchase flows for fiat-to-NFT, fiat-to-game tokens, etc."
E-Crypto News:
What role does imagination play in developing Fintech solutions?
"Imagination plays a huge role in developing solutions. So much of fintech is about the object-oriented, relational dynamic between various networks in following consortium guidelines and open standards to move money from A to B. This type of thinking requires a certain amount of imaginative free play to look at problems from different perspectives. Without inspiration, developers run the risk of coming up with very dull and uninspiring payment flows."
E-Crypto News:
Can you tell us about your favorite Fintech miracle stories?
"I think the biggest story right now is the organic adoption of crypto and stablecoins in APAC and LATAM. Although crypto represents a big paradigm shift from banks and card networks, people are finding utility and value in it, especially people in capital-restrictive countries.  And if the goal is simply to move value from A to B, crypto is just one of many options within fintech to complete a payment flow."
E-Crypto News:
How can governments encourage the growth and development of Fintech startups?
"We can see that different governments are taking different approaches to fintech and crypto startups. In the UK and EU, there's been a top-down approach to force banks to open up their APIs for others to use. In the US, it's different, they have a bottom-up, free-market approach which has allowed companies such as Plaid or MX.com to effectively create open banking. But without full consent from every bank, these solutions have limited functionality. If governments yet to decide upon an approach choose to follow the UK and the EU, and force banks to open up their APIs for fintech teams, we'll see faster innovation of services."
E-Crypto News:
Will Fintech companies eventually replace banking?
"Only if crypto eventually replaces banking. If crypto fails to disrupt banking by capturing the underlying venue of storing value, then every fintech company will still be built on top of banks. In my opinion, crypto possesses the most potential for fintechs to replace traditional banking."
E-Crypto News:
How can Fintech companies and banks become interoperable?
"They already are. Fintechs are essentially relayers built on top of banks. Fintech teams are building custom UI, custom APIs, and custom functionality, that ultimately just moves money from bank to bank. Of course, there are cases where a fintech can create its own closed-loop network, where value is transferred within its network outside of bank money movements. But even in this case, usually, a bank account or a card attached to a bank account is used in conjunction with the fintech application."
E-Crypto News:
Do you have any summer plans for Unlimit?
"We are always working on something new at Unlimit. Currently, we are actively working on our expansion into new regions, so stay tuned for new announcements this year. We also attend a large number of various events all over the world, so you can catch our teams at upcoming shows like ETHCC, ETHParis, BIG Festival, Token 2049 Singapore, and others."
E-Crypto News:
What's your mission and vision at Unlimit?
"Our goal is simple: open up financial borders. We want to help every business, no matter how big or small, no matter where they are located, operate as easily internationally as they do locally. This is the foundation of all of our services and the focus of our solutions."
E-Crypto News:
Do you have any crystal ball predictions for Unlimit in the next decade?
"We have a 10-year plan for how we look at the evolution of value movement. I outlined some of that above. Our positioning as a company will allow us to help many crypto-native teams and fintech teams. As we execute with intent, build durable products, and offer a meaningful service, we will be well positioned to create value and capture value for years to come."
Irene Skrynova, Chief Customer Officer at Unlimit
Irene Skrynova is Chief Customer Officer at Unlimit. Her current role is to overlook all client interactions from leads to portfolio, as Unlimit offers a range of payment solutions for customers to be able to accept payment from anywhere in the world as needed. She boasts diverse international experience from PR and marketing roles to crypto and business development in recent years, which enables her to understand platforms as well as the startup landscape which allows her to offer a fresh perspective and professional wisdom. In addition to this, Skrynova is an expert in crypto, eCommerce, customer success, and experience.
She believes that it is important to have a clear picture of where you want to go and where you see yourself in your career. She says it is important to be supportive of other people around you and your own team as you can share a vision of the future with them and this is the best way to achieve extraordinary results.
About Unlimit
Founded in 2009, Unlimit is a global fintech company that offers a large portfolio of financial services, including payment processing, banking as a service (BaaS), and an on-ramp fiat solution for crypto, DeFi, and GameFi. The company's mission is to deliver solutions that eliminate financial borders, enabling businesses to operate both locally and internationally with ease across Europe, the UK, LatAm, APAC, and Africa. Based in London, Unlimit has 500 employees across 16 offices and five continents, including Frankfurt, Singapore, São Paulo, Hong Kong, and Mexico. For further information, please visit: https://www.unlimit.com/
Related: The Greatest FinTech Trends You Will Witness In 2023