Today we speak to Hugo Lee CEO of Haru Invest, a crypto Investment and Trading company with a very strong reputation in the Crypto
trading industry. We will discuss the volatility in today's crypto market, we also ask about what makes Haru Invest stand out in this new Web3 landscape.
Founded in 2019, Haru Invest is a Global Digital Asset Manager trusted by large investors across the world. Here is what he had to say.

E-Crypto News
How did the current cryptocurrency storm emerge? 
It is difficult to explain the current cryptocurrency storm with a single reason. Several causes have gained momentum, winds turning into a storm. There are macro issues such as BTC price adjustment post-halving (based on cryptocurrency price history) and interest rate hike post-COVID that is impacting the stock market massively as well. Also, the instability of the crypto market, amplified by the recent Terra-LUNA issue contributed too. 
What do you think will be the fallout from the current crash in cryptocurrency prices?
For those who have been in the cryptocurrency field for over 3 years, they would have witnessed price falls like this several times. Various factors contributed to this price fall but there have been a few like this in the past as well. As they say, we need to learn from the past. When we look back at price drops in January 2018 (for a year) and March 2020, I think the accumulated bubbles were sorted out during those times. Hundreds of altcoins without sufficient grounds or basis disappeared, so did many services. Since then, I think the cryptocurrency ecosystem has become healthier. How about the current price drop? As less stable cryptocurrencies and related services such as Terra-UST disappear, there will be many who suffer – but won't the cryptocurrency ecosystem be healthier in the end? 
Please, can you tell us about Haru Invest and the services you guys offer?
Founded in August 2019, Haru Invest is a global digital asset management platform, offering crypto deposit services and investment products. Due to Haru Invest's user-friendly experience and high earn rates, it is trusted by users from over 140 countries. Haru Invest's core products are its Earn Products – where users can deposit and lock up their crypto and receive one of the highest earn rates in the industry, up to 15% on Bitcoin, Ethereum and USDT. To-date, Haru Invest reached over 2.9 million separate earning payouts to users and has never been late in paying them. 
How has Haru Invest remained consistent in payouts during boom and bust periods?
Consistency is what differentiates us from the rest. Even during the market crash in March 2020, we were able to provide earnings and withdrawals without failure. Same applies to the recent LUNA/UST crash. The main reason behind our consistency is our strong in-house digital asset management team. Made up of experts in algorithm trading, our in-house team has over 4 years of experience in cryptocurrency trading, with high competency in developing new investment strategies. Together with our global asset management partners, Haru Invest implements strategies to make profits regardless of price volatility of BTC and ETH, by exploiting the inefficiencies of the crypto market. 
Are we headed for another crypto winter? What is the best investment strategy for members of the cryptocurrency space at this time?
Not sure about another crypto winter but we are going through a crypto winter right now. If you are invested in Bitcoin, HODL! If you look at price within a short period of time, it is on a downward trend but if you look at the last 10 years, it is on an upward trajectory. 
How has Haru Invest been able to consistently offer one of the highest APYs despite the volatile nature of the markets?
While other CeFi platforms pay earnings from crypto loans, we created a CeFi platform that distributes earnings through algorithmic trading. As I mentioned earlier, Haru Invest uses strategies that exploit the crypto market inefficiencies and we do it very well with high-frequency algorithmic trading that focuses on absolute gains on BTC, ETH and USDT. This allows Haru Invest to generate stable profit despite the market volatility. We don't believe in trading strategies that predict crypto prices (buy low and sell high). Also, since we have a strong in-house team and reliable algorithm trading partners, we don't rely on other CeFi and DeFi platforms. 
What is your secret sauce?
Our overall perspective on the crypto market. We believe that crypto investments can also be stable and we wanted to spread this idea. Many investors went through difficult times during the crypto winter that stretched for a year from January 2018. During this time, a small number of institutions, including us, and whales focused on increasing the number of BTC and ETH, instead of stressing on the price. And they were right. Price of BTC and ETH soared back and those institutions and whales that increased the number of BTC and ETH became richer. We wanted to provide this strategy and experience to any crypto investor. That's why Haru Invest was born, a platform based on algorithm trading strategies that anyone can use.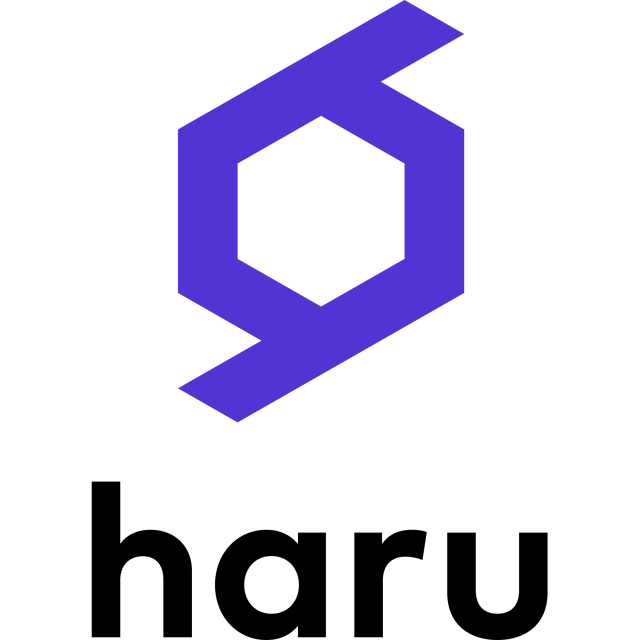 What do you think needs to be done to improve cryptocurrency investing and adoption?
Cryptocurrency is now recognized as one of the investment assets. However, it is still a burdensome investment for the public, especially for those who are familiar with traditional finance. As mentioned earlier, the cryptocurrency ecosystem will get healthier with each crypto winter and I believe cryptocurrency will gain more credibility from an asset perspective – resulting in the mass investing in crypto. On top of that, as people in the crypto industry think, mass adoption will accelerate massively when cryptocurrency is utilized beyond just as an investment. Haru Invest is very interested in creating this linkage as well. 
What advice do you have for anyone who is venturing into the markets for the first time?
Even in the traditional finance market, they say even experts can fail when investing short-term. I would like to say the same applies for cryptocurrency investments. When you look at BTC prices over the last 10 years, there are many periods of drop. However, the trend over the past decade has been a continuous upward trend. So allocate your investment portfolio on cryptocurrency on a long-term perspective, rather than a short-term perspective. Also, if you are investing in crypto for the first time, I would suggest going for BTC or ETH, major cryptocurrencies that have been sufficiently verified and widely recognized as an asset, to minimize risk. 
Please, can you tell us about your algorithmic trading strategies? 
This is something a lot of people are curious about. It's our know-how, so we are always cautious about talking about it, but I'll try to share as much as possible. When we were preparing to launch Haru Invest platform at the end of 2018, our in-house trading team was focusing on strategies on absolute returns on the number of BTC and ETH, regardless of how the market fluctuates. At that time, it was possible to increase the number of BTC and ETH pretty well regardless of price fluctuations via arbitrage trading between spot crypto exchanges. However, we thought this method will not be sustainable as it would become efficient soon. Therefore, we shifted our focus, concentrating on creating strategies using crypto derivatives exchanges. Crypto derivatives exchanges have been growing rapidly since 2018 and they did so with several systems or policies that are not in the traditional finance market. Perpetual Futures and Funding Fee are such examples. 
These policies that may not make sense from the traditional finance market's point of view became the basis for the growth of the crypto derivatives exchanges. Looking at these two, we thought that the inefficiency of the crypto market would not be resolved easily. And based on these, the funding fee of the crypto derivatives exchange was hedged at the spot exchange, setting up strategies to increase the number of BTC and ETH regardless of price fluctuations by our in-house trading team. This was the start of Haru Invest in 2019. 
Our strategy was further refined during the crash in March 2020 and the growth of crypto derivative exchanges in 2020. We went from exploiting the price gap between crypto spot exchanges in the past (arbitrage strategy) to developing and using various strategies using the basis gap and funding fee differences between crypto derivatives exchanges. We developed and tested many strategies. And in 2021 and 2022, it became possible to utilize more diverse strategies, thanks to the growth of the Haru Invest Platform, and now we are generating profits based on more diverse strategies that take advantage of the inefficiency of the crypto market. We aren't able to fully disclose the latest strategies as they are our very own know-how. 
How does Haru Invest benefit from being an approved fund in the British Virgin Islands?
The reality is that there is no suitable or perfect license for a business model like Haru Invest. Despite this, we tried to pursue business stability based on a fund that can receive cryptocurrency and we set up the British Virgin Islands Approved Fund in the process. Based on this fund, we are servicing users globally, and we are currently working tirelessly with in-house lawyers and law firms in various countries around the world to secure licenses to provide continuous and stable service. 
How long do you think cryptocurrency prices will remain under this time? Is this the beginning of the end or just another bottom cycle? 
If we could predict cryptocurrency prices, we would have been a lot more famous by now! In terms of the cycle, if I may say, it is likely to continue for a while longer, possibly even until the next halving. 
Will the increased adoption of Bitcoin by more countries improve the odds of a quick market turnaround?
Judging from the confirmation time of the current Bitcoin network, it is difficult to actually utilize Bitcoin well, even if countries accept Bitcoin as their key currency like El Salvador. This is the reality. Having said that, if more countries accept Bitcoin as their key currency, this will likely have a direct impact on increasing demand for Bitcoin. Adoption of one or two countries may not have a large impact, but if a large number of countries accept Bitcoin as a key currency, it may lead to an increase in demand for Bitcoin, creating a momentum enough to reverse the current downtrend. 
Please, can you tell us about your values at Haru Invest?
Our core values serve as the compass that guides our work processes, collaborations, and decision-making. 
Everything "starts with integrity" – Users' trust is our first priority. We commit to making honest decisions and staying true to what's best for our users. 
We always try to "Explore a better way" – We embrace challenges from diverse perspectives and explore all possibilities to achieve exceptional results. 
Empower everyone – we build products that allow everyone to experience simple and easy crypto investing. 
We started out to change people's views on crypto investments and to create new opportunities that lead to ultimate financial freedom. And we will do this with an innovative crypto experience
How have your values helped to steer your investment strategy?
As we aim to empower everyone with the power of crypto, their experiences need to be simple and easy and most importantly, we need to be trustworthy and consistent. Our investment strategy reflects this. The core of our investment strategy focuses on the absolute return of BTC and ETH, regardless of market conditions. We don't go into altcoins nor Defi nor other CeFi platforms. We don't get distracted by quick gains and risky leverages. That's why we have been to pay out over 2.9 million earnings – never late once and never under the rate we promised to our users. 
What can we expect from Haru Invest come summer 2022?
We are currently working hard behind the scenes to meet customer needs. We have many requests from our users about adding new cryptos such as XRP and Solana. Also, we may venture into NFT space – this is a challenge for us, as we believe in NFTs with intrinsic value. We aim to be the one-stop-shop for all crypto investment needs and we will continue to expand both vertically and horizontally. 
Can you give us your thoughts on the big picture of the cryptocurrency space at the moment?
In the traditional finance market, it is common for people to entrust their assets to a bank or a fund and receive interest or profits. Letting experts do the job for them. Cryptocurrencies such as Bitcoin and Ethereum have now recognized assets, but people still keep them on exchanges or in their wallets.
Our core competency is that we have experts who know the strategies to create absolute returns by managing crypto assets. Time will come when it is common to say "let your cryptocurrency do the work and take back profit," and many will regret why they didn't start sooner. We at Haru Invest will take the lead in creating a market where crypto users around the world can make profits on their crypto and do so with trust and ease.