A bitcoin wallet, by description, is a software program in which the bitcoins are stored. However, bitcoins are not technically stored anywhere. For anyone who has a balance in a Bitcoin wallet, a private key (secret number) corresponding to the Bitcoin address of the wallet is necessary.
These bitcoin wallets support the sending and receiving of digital coins and provide ownership of the Bitcoin balance to the user. The bitcoin wallet comes in a variety of forms. Desktop, web, mobile, and hardware are the four main types of wallets.
Bitcoin wallets are digital wallets that a trader must establish for them to trade in bitcoins. They are analogous to a physical wallet. But, instead of storing physical currency, the digital wallet stores important information including the secure private key. The key is used to access Bitcoin addresses and complete transactions.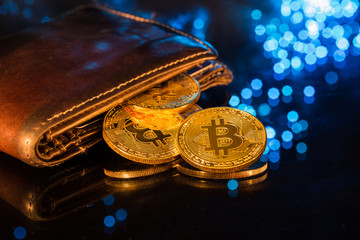 Every investor needs to keep their bitcoins safe away from the criminal elements since the bitcoin wallets are high-value targets for hackers. Some of the proven measures of safeguarding the bitcoin wallets include encrypting the wallet using a strong password and selecting a cold storage option that involves storing the bitcoins offline.
Experts also advise investors to frequently back up their desktop and mobile wallets since issues with the wallet software on computers and mobile devices may erase their holdings.
How It Works
Bitcoin wallets support the sending and receiving of the crypto through adherence to the Bitcoin protocol. They are intricate software programs that let individuals with minimal or no technical knowledge to interact with the Bitcoin blockchain to transact value throughout the world without any barriers.
The cryptocurrency cannot be similarly held in a wallet where cash is stored in the physical wallet. All bitcoins exist on the blockchain and technically you do not own the particular bitcoin that you hold. Instead, you have the combination of private keys that enable you to access the bitcoin and move it around. The bitcoin that you acquire is safe after you ensure that the private keys are stored safely.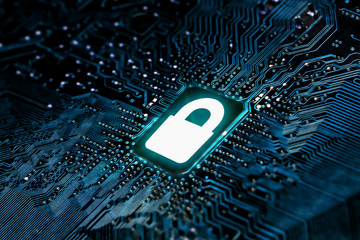 Wallets have at least one associated private key and a single public key. Generally, it is the combination of the public key and the private key(s) that set up the concept of a Bitcoin wallet.
In that context, a bitcoin address is similar to the traditional bank account number. Nonetheless, as opposed to the bank account, a single wallet can have many receiving addresses that are generated by its connected public key.
A user can provide the new addresses to anyone who wants to send bitcoins to them to hide their original public key. The creation of a new receiving address is made available for privacy reasons. But, the coins end up in the same wallet. Therefore, only one combination of keys can access and move the newly received bitcoin.
Desktop Bitcoin Wallet
Desktop wallets are installed on a desktop computer and offer the user total control over their wallets. They function as an address for the user to send and receive bitcoins. Moreover, they enable the user to store a private key. The most common desktop wallets include Hive OS X, Bitcoin Core, Electrum, Armory, and MultiBit.
Mobile Bitcoin Wallet
Mobile wallets perform in the same way as the desktop version. They facilitate payments in physical stores through "touch-to-pay" and near field communication (NFC) scanning of a QR code. Hive Android, Bitcoin Wallet, and Mycelium Bitcoin Wallet are the main examples of mobile wallets.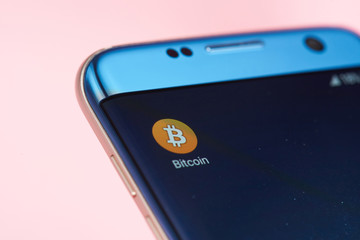 These wallets mostly tend to be Android or iOS system compatible. But, it is advisable to research options before deciding which on to use since there is malware that poses as the mobile bitcoin wallets.
Web Bitcoin Wallet
Web wallets enable users to access their bitcoins from anywhere around the world on any browser or mobile device. The choice of your web wallet must be done keenly because it stores the private keys online. Blockchain and Coinbase are popular web bitcoin wallet providers.
Web bitcoin wallets may also be termed as hot wallets that are always connected to the internet. Investors go for the hot wallets for convenience without putting a lot of weight on security. Such wallets are excellent for holding smaller sums of bitcoin to transact often. They include a variety of desktop, web, and mobile wallets.
A web bitcoin wallet is normally managed by third parties. such wallets are easy to set up, simple to use, and cannot be stolen physically. Nonetheless, they are just as secure as the provider that hosts the web wallet. It means that if anything goes wrong with the hosting provider, for example a security breach, the bitcoin wallet and its contents might be compromised.
Third parties cannot easily access a user's coins since the keys are only displayed during the creation of the wallet. The users are advised to back up their bitcoin wallet on a piece of paper.
 Hardware Bitcoin Wallet
Hardware wallets are the most secure types since they store bitcoins on a piece of physical equipment that is normally plugged into a computer through a USB port. Users confirm that they are quite immune to virus attacks.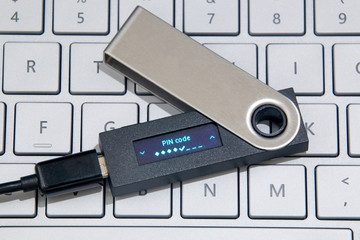 Moreover, there are quite a few instances of Bitcoin theft that have been reported involving the hardware wallets. These devices are not free since they cost between $100 and $200.
Multi-Signature Wallets
How to use Multi-signature (multisig) wallets hold over two keys. These keys are divided among the relevant parties to guarantee the safety of the bitcoins. Multisig solutions are majorly used by the web wallet providers or among the people who share these wallets.
Bitcoin wallet clients that provide multi-signature solutions cannot access users' coins since they only hold one of the three applicable keys.
Paper Bitcoin  Wallet
Paper wallets are physical documents that contain the public addresses for receiving bitcoin and private keys. a paper wallet lets users spend or transfer bitcoin stored in the written address. In most cases they are printed as QR-codes for quick scanning allowing the user to add the keys to a software wallet to make transactions.
This type of bitcoin wallet can be generated using services that let users develop a random bitcoin address with its private key. These generated keys are printed and some services provide a tamper-resistant design or an option of ordering any holographic labels.
The main benefit that comes with a paper wallet is that the keys are stored offline ensuring that the wallet is impenetrable and immune to hacking attacks. But, users still need to take precautions while create a paper wallet. Ensure that the wallet details are kept private.
It is advisable to use a clean operating system to mitigate the risk of spyware monitoring the user's activities. Ubuntu is a great solution or running from a USB flash drive or DVD to create the bitcoin paper wallet. Once the bitcoin wallet is set up, the code should run offline efficiently enabling users to disconnect from the internet before generating the keys. When printing the paper wallet, always use a printer that is not connected to any network.
Once the paper wallet is printed, store it in a sealed plastic bag to store it in a dry and safe place to avoid damages and any other wear and tear. it can also be laminated and stored in a safety deposit box.