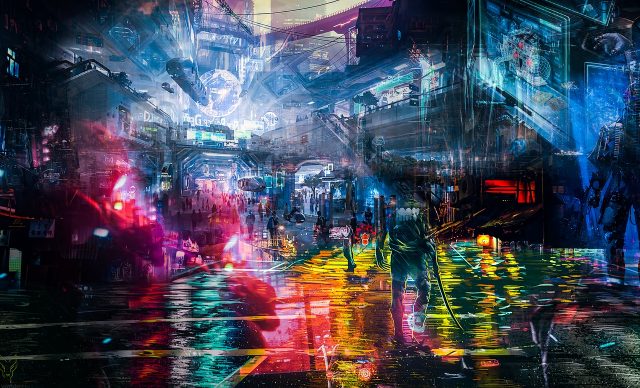 What is Metaverse?
Metaverse systems are expanding across several sectors. The virtual environment becomes more widespread in commercial contexts.
The word (Meta) in metaverse means transcendence.
Metaverse combines many parts of technology, including virtual reality. Virtual reality is where users "live" within a digital world.
People currently connect online through visiting websites such as social media platforms.
The metaverse's concept is that it will build new online places in which people can interact. It may be more multi-dimensional. It allows users to immerse themselves in digital information rather than merely watching it.
Supporters of the metaverse see users doing many things like working and staying connected with friends.
They can even go everywhere from concerts to virtual trips around the world.
By using the platform to create an avatar, users may build up their real-world experience.
For example, Naver's metaverse platform 'ZEPETO' has over 200 million members. The famed metaverse game 'Roblox' value is at around 34 billion dollars on the first day of trading following the IPO.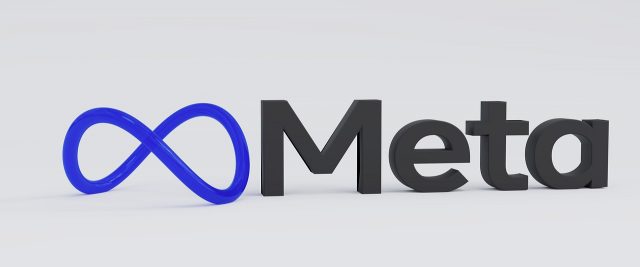 Is Metaverse Safe?
The technologies that secure the metaverse are the clearest areas for cybersecurity. Metaverse is still a concept in active development. This means that many people are still researching it before it becomes mainstream.
But, early studies have shown that the metaverse is still not completely safe. Despite being a great invention, some of the metaverse risks we could face in the future are:
Digital Consent
The Metaverse has no law or jurisdiction because there are no physical or general boundaries.
For the same reason, social networks are becoming more normal, but not responsible for their actions.
Cybersecurity
The metaverse will increase the number of places that can be hacked. It would help if you can protect yourself from detected threats. And, one way to do that is to improve your online privacy.
You can use many security tools to do this easily. For example, buying a proxy and using it to access the metaverse is a great idea. A high-speed proxy is a perfect example of a proxy worth the investment today.
The proxy will allow you to enter the metaverse anonymously. It will hide your real IP  from the prying eyes of cyber attackers.
Physical damages
People who use immersive technology, such as virtual reality glasses, may become disoriented and hurt themselves in the real world. 
They may even become used to committing activities in the metaverse that have no real-world repercussions, such as jumping from a tall building or strolling into traffic. This can render them indifferent to real-world dangers that can cause physical harm.
Identity
When avatars are used to identify people, their personal information and data are vulnerable to being duplicated, stolen, deleted, or modified. Although biometric identification may be a viable option, spoofing poses a threat.
The number of sites that may be assaulted will grow as the metaverse expands. Although the underlying systems will continue to be targeted for data theft, as the platforms become more popular, this may alter.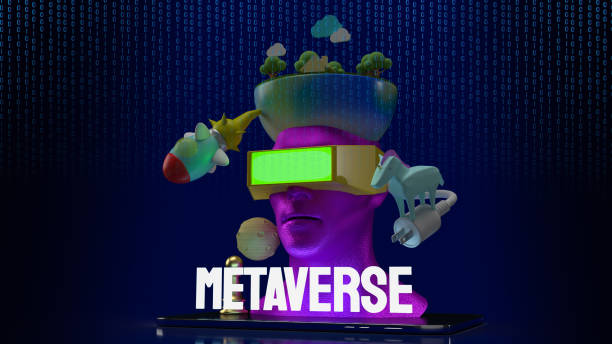 Cyber Security and the Metaverse
Cybersecurity is a hot topic around the world. Metaverse also has some cybersecurity challenges that you need to be aware of.
One thing that Metaverse can be susceptible to is cyberattacks. It is challenging to stay safe from attacks when you use a new social media platform such as the Metaverse.
Attackers can hack during an audio call, video call, or by sending an SMS. Adding the metaverse also means increasing the means that cybercriminals can use to attack you. They can expose personal data and other identifiable details.
You are probably thinking about increasing security on Metaverse after reading to the end of this section. But there is no way as of now to keep hackers away.
As mentioned earlier, the Metaverse is a free world with no censorship unless the government regulates it. Therefore, the government must put in place regulations to ensure good behavior on the platform.
By regulating the Metaverse, theft, cyberstalking, harassment, etc., will be dramatically reduced. This could happen if governments extend existing internet controls to the metaverse.
You cannot secure the entire metaverse as a user. However, we said that you can use security tools to enhance anonymity.
This will add another layer of security in the metaverse. This will give you some security against the risks we discussed above.
As mentioned earlier, you can invest in security tools like proxies. Proxies will increase the security of your metaverse.
This will ensure that your connection to Metaverse remains private. This will also make it easier to plug in security holes that are neglected by the platform.
It is also essential that the companies that provide the metaverse invest in user training. Making sure users are aware of the risks associated with the metaverse can be helpful. This will make it easier for you to ensure that every user is safe while using the platform.
Changes That Should Be Done in the Metaverse
Metaverse, like other IT networks, has data security and privacy risks. However, it is necessary to develop an individual strategy considering the metaverse's characteristics.
For example, Metaverse users' data resides on different servers around the world. It is necessary to discuss how to protect avatars on the metaverse.
Discussing how to handle different rules for handling personal data by country is also a necessity.
It is also crucial for companies that provide metaverses to invest in user training. It can be helpful to inform users of the risks associated with the metaverse.
Like any new organization, the Metaverse needs some guidance. There are currently no systems or policies to secure the Metaverse. The goal of providers should be to implement these guidelines and methods.
Conclusion 
The Metaverse is an innovative invention that can shape life sooner or later. However, at this point, it is difficult to say how to protect yourself from all future cyberattacks against the Metaverse.
It's best to remember that you're not as confident about the Metaverse as you might think. Worst of all, there is little you can do to make the Metaverse safer.
However, governments can play a role in tightening regulations. This will make it difficult for hackers.
However, you can also use security tools to increase the security of the Metaverse. As 
mentioned earlier, tools such as proxies are essential for maintaining cyber resilience.
By adopting and using them, you can keep your privacy online and interact safely on the Metaverse.