Founded in 2018, Hashdex is a global pioneer in crypto asset management and building pathways to prosperity by opening the crypto ecosystem to the world. Trusted with over $750M (as of Apr 4, 2022) in client assets, our simple and secure funds help innovative investors to join the emerging crypto economy.
Dedicated to bringing crypto opportunities to the mainstream, Hashdex co-created the Nasdaq Crypto Index (NCI) to provide global investors a reliable benchmark for this dynamic asset class. In 2021, they introduced the world's first crypto index ETFs, enabling many investors to allocate to crypto for the first time.
Hashdex believes open blockchains are unlocking global growth and making economic opportunity more abundant and accessible. They are committed to accelerating the development of the crypto ecosystem by empowering everyone to participate in this transformational opportunity for the world.

E-Crypto News
We speak to Samir Kerbage Chief Product and Technology Officer at Hashdex
1. With the recent hack and liquidations going around many crypto firms, how is Hashdex protected from such happenings?
The nature of the solution we offer to our investors is to allow them to invest in this nascent asset class with the same levels of security and governance that they expect as best-in-class from traditional capital markets, so we've been very focusing on mitigating all different kinds of operational and credit risks using the best solutions available in the market.
Hashdex doesn't have exposure to such firms and doesn't engage in lending/borrowing activities, so we're not exposed to the types of counterparty risks that are now causing liquidations and losses across different market participants. With regards to hacking, to mitigate such risks, we always had a policy of storing 100% of our assets with qualified institutional-grade custodians that also offer insurance policy against hack, theft and loss of crypto assets. 
2. Hashdex witnessed massive growth and adoption upon it's launch, how do you intend to keep more of the progress coming?
Our mission is to offer traditional investors the best investment strategies to participate in and benefit from  the growth of the crypto economy. We're only at the beginning of this journey, as we expect an exponential growth in the number of traditional investors interested in this space in the coming years.
3. Is there any specific percentage of fees paid while making any investments or is it relative to the amount of investment made?
Our funds charge a management fee on the assets under management.
4. The Cryptocurrency industry is founded on the idea of decentralization, how's Hashdex policy built on this idea?
Hashdex is part of the crypto ecosystem and we intend to contribute not only by allocating capital, but also by increasing the security of the networks we invest in via Staking and being active participants in the governance of the protocols our funds invest in. All our policies are public and part of the key documents available to our investors.
5. Hashdex core aim is to unlock global growth and make economic opportunities more abundant and accessible using Blockchain, is there any process to which this is done?
We do so by providing global investors with safe and secure products that meet the needs of global investors. 

These products not only meet regulatory requirements of the respective regions, but provide investors with access to key themes – whether that's a broad range of blockchain companies through Hash11, which replicates the Nasdaq Crypto Index™ (NCI™), or exciting areas of growth such as Web3 companies through WEB11, the world's first pure-play Web 3.0 ETF, Defi through the weird's first decentralized finance ETF, DEFI11, or META11, which provides investors with diverse exposure to leading crypto assets in the blockchain culture and entertainment industry. 
6. The First Historic Crypto index ETF, HASH11 that was launched in 2021, what was the rate of adoption and what were the plans that took it mainstream?
HASH11 was the most successful ETF launch in the history of Brazilian capital markets, attracting thousands of investors since day one. It is currently the second largest ETF by number of investors in Brazil, so we can say that adoption has been impressive.

It took us more than 3 years of intense work with multiple regulators, service providers and market participants to bring what we believe to be the best alternative for traditional brazilian investors to invest in crypto.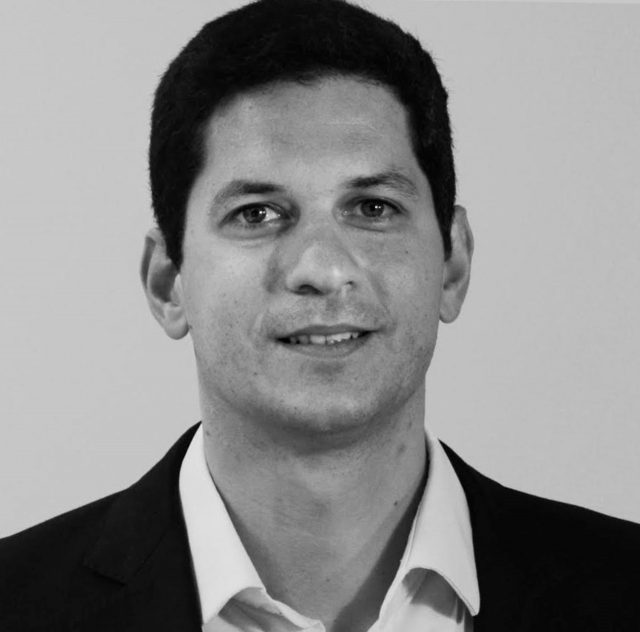 7. Is your platform for everyone from all around the world or is there some country restrictions ie, people in countries with strict regulations against crypto adoption.
We are committed to providing products and services that meet the regulatory requirements of respective regions. We continue to work closely with regulators around the world to ensure that our products are aligned with legal requirements, while continuing to educate and  advocate for broader blockchain technology acceptance.

Currently, we have products available in the US, Switzerland and Brazil, with more countries to come in the coming months.
8. Is there any way to penetrate these areas or other expansions plans targeted to getting Hashdex the awareness it requires.
Yes, after the success we had in Brazil, we're working to expand our investment solutions to investors in other countries and regions.
9. Around May, Hashdex debuted crypto basket ETP in Europe, will there be any other of such debuts coming up soon?
The Hashdex Nasdaq Crypto Index Europe ETP has seen considerable success since its launch in May 2022 on the Six Swiss Exchange.

We will continue to accelerate our presence in Europe through innovative products and services to provide investors with more opportunities to participate in the crypto ecosystem. We look forward to providing more details soon.
10. What're the governance and operational protocols that are set in place for the investment process?
Hashdex is one of the pioneers in offering crypto investment solutions via best-in-class regulated investment funds. Since 2018 we have worked diligently, along with industry leading service providers, to define and execute the best practices for institutional crypto investment management.
11. What's the target vision with Hashdex Partnership with Advisor Academy : Digital Assets, and how does it affect the interest of Hashdex's investors?
Our goal with the partnership with Advisor Academy is to help financial advisors understand this new asset class and the investment thesis, opportunities and risks that arise from its growth in the coming years.
12. In the H1 2022, Hashdex was able to amass $117m with your multi-asset crypto exchange-traded products, ahead of other competitors like 21Shares, Seba Bank, Vaneck and WisdomTree. How was the platform able to do this, while the general cryptocurrency market is experiencing sell-off pressure and volatility?
We believe this is a result of 2 main pillars:
Solid investment strategies (like the NCI) in robust investment vehicles (ETF/ETP)

Strong commitment to educational efforts with our investors and the advisors community. Investors seem to have understood that crypto should be seen as a long term strategic investment, with a small calibrated investment size combined with longer investment horizon. Market drawdowns like this one are a natural part of the cycle and can be seen as entry opportunities for investor looking at longer time horizons 
13. What's the idea behind the launch of the web3 ETF, WEB11 and how deep will Hashdex integrate Web3 on its platform?
WEB311 is an ETF that aims to capture the growth of the Web 3.0 investment thesis by investing in a basket of Smart Contract Platforms, which are the foundation of this new technological breakthrough. We believe that web 3.0 is one of the most profound use cases of blockchain technology and can transform multiple industries, including the capital markets and asset management, so we plan to be deeply  involved in this space.
14. Hashdex's Metaverse ETF, META11 was to provide exposure to technology that will transform several already existing products, how does it intend to do this?
META11 is an ETF that aims to capture the growth of the crypto-based digital culture infrastructure, the underlying projects that support applications like NFTs, Crypto Games, Media & Entertainment and Metaverse. Those applications have the potential to create a strong creator economy that could transform multiple entertainment sectors like e-gaming, media property rights (music and art) and social media by eliminating the need of centralizing platforms that compromise user privacy and creators rights.