"Is this the beginning of the end for crypto?", "Why are cryptocurrency prices going sideways?", "what are the prospects of the cryptocurrency industry's future?"
These questions and more reflect the pertinent issues that have arisen in the minds of industry newbies.
Yes, so much is going on-banks are failing, the industry is facing a regulatory backlash from the top guns in Washington D.C and on Capitol Hill, confidence seems to be waning, but not for everyone.
Recently, Alpha Sigma Capital and Transform Ventures combined assets to become Alpha Transform Holdings, a sign that some of the key players think everything work out.
Enzo Villani, the Chief Executive Officer of Alpha Transform Holdings and Chief Investment Officer at Alpha Sigma Capital (ASC) gave us his insights regarding what's going on under the hood, especially regarding a lot of the critical stuff we need to watch out for.
Here's the inside scoop!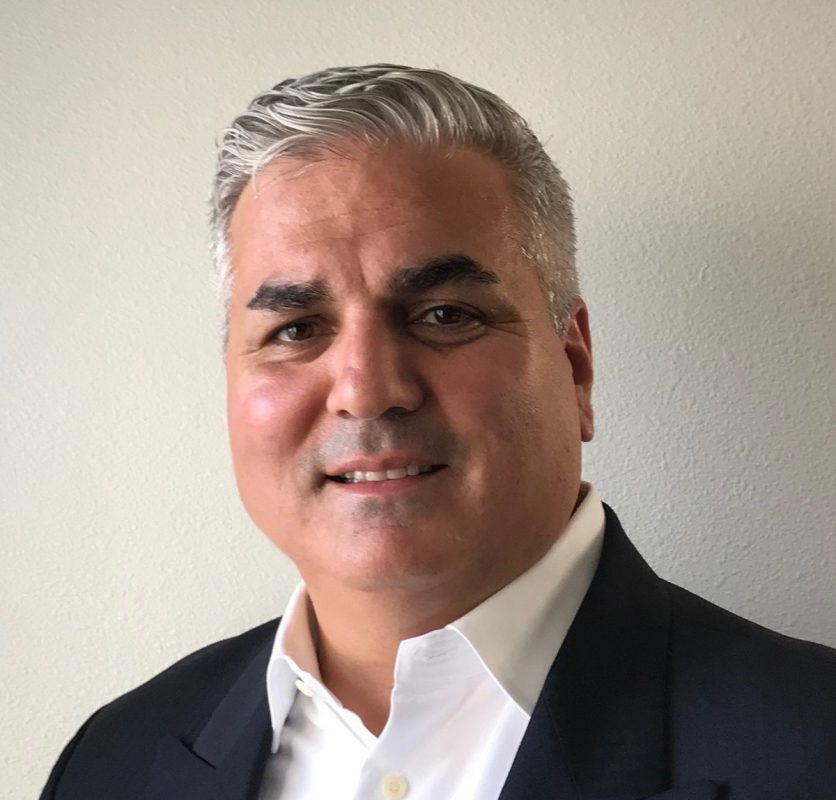 Enzo Villani, Chief Executive Officer of Alpha Transform Holdings and Chief Investment Officer at Alpha Sigma Capital (ASC)
E-Crypto News:
What is the rationale behind the formation of Alpha Transform Holdings, especially when the crypto industry is taking hits from all sides?
Enzo Villani, Chief Executive Officer of Alpha Transform Holdings and Chief Investment Officer at Alpha Sigma Capital (ASC): The bottom line is that the financial industry is getting hit from all sides. Let's break this down.

Safe havens for your money in the traditional markets are losing confidence.
Bitcoin, like Gold is a safe haven that you can easily transact in without the use of the current centralized financial market systems. Which puts you back in the mud of the centralized financial system.
New custodians in Bitcoin and Alts can manage these transactions without risk of contagion. As long as these new organizations don't hypothecate the funds resulting in the same issues that Tradfi is facing now.
Bitcoin is our reserve currency. Stablecoins merely peg to a currency that will continue to lose value at between 2% to 4% a year.
Even if the US is back at 2% inflation, this still continues the standard loss of value, whereas Bitcoin could be the best safe haven at growth in value of over 2% a year. So if you believe that Bitcoin will increase at least 4% a year, you're increasing the value of your assets by 100% on a nominal value of the dollar. Even if prices increase over that time, they won't for you.
Alt coins like ETH and others are our Intels, Apples, and Microsofts. Etherium created over $2B in revenue over the last 360 days. Many other protocols and Dapps are generating revenue and adding value to millions of peoples lives. Not just holding Bitcoin, but creating a new financial system outside of the broken financial system that allows for transacting, gaming, financial markets, supply chain and many other industries to function in a transparent and decentralized world outside of the current financial systems that are losing the trust of the everyday person.
Related: Here's Why Bitcoin is Still The Best Cryptocurrency to Invest In
E-Crypto News:
What are the founding and operating principles of the new investment vehicle?
We are core to digital transformation of all asset classes, corporate governance provided through smart contracts and transparency. The decoupling of the traditional financial markets from the "New Economy" markets. The decentralization of all transactions limits power and corruption in the financial markets and the world.

Villani: We are transparent, we are focused on governance

We are Strategic Investors

Invest in High Performers
Drive Innovation
Manage Risk

Our vision is to shepherd in a new era of financial and technological innovation leveraging decentralization, blockchain technology and Web3 infrastructure.
E-Crypto News:
Congratulations on your successful $100 million funding round! What are your core focus areas?
Villani: We have not completed the raise. We have launched and are continuing to take in new investors.

The core areas of focus on digital asset transformation.
Current Defi and Tradfi/defi hybrids

Digital asset tokenization of real world assets

Decentralized banking

Decentralized AI (dAI)

Gaming, ESports, and Play-to-earn

Decentralization in supply chain, and other core global industries
E-Crypto News:
How has Michael Terpin's participation in the new venture furthered the crypto space's prospects?
Villani: Alpha Sigma Capital is in its fourth year of operations, and Michael Terpin was an advisor from the time we launched. Having Michael take Transform Venture assets and also invest to create a parent company has increased our visibility and exposure. His commitment in capital and as a General Partner is well received in aligning our capabilities and networks.
E-Crypto News:
How has cryptocurrency content syndication improved adoption odds?
Villani: Alpha Sigma Capital began publishing research on some of the companies it has invested into, in addition to its ties to BlockchainWire, we are a proponent of transparency and increased information on the companies, markets, and people who are defining this industry. It's important to have clear information and content that is accurate and highlights the reality of the industry.
E-Crypto News:
Are there any options for the entry of fresh investors into the funds?
Villani: Yes, there is. They can invest in the original fund,

Alpha Sigma Capital Blockchain Web 3 Fund (vintage 2020)

https://alphasigma.docsend.com/view/zy3vu6zvvdpvbtiw

Alpha Liquid Fund (just launched) based on liquid only strategies that we created and returned over 10x in ASC Web3 Fund

Aegean Venture Fund: Venture Fund launching in Q2 and raising capital. This fund will conduct investment into only private equity and private digital assets and is a closed end fund.

There is also a special golden visa with the Greek government for family offices that want access to a visa for the 27 countries of the European Union.
E-Crypto News:
Please, can you tell us about the modus operandi, entry, and exit strategies?
Villani: We are focused on supporting our companies and their ecosystems. Our approach is activist investing and providing advisory services, but also rigor in our due diligence and sticking to our Fundamentals First approach.
E-Crypto News:
What are your thoughts regarding the regulatory issues that are currently taking center stage in Washington D.C. and on Capitol Hill?
Villani: DC and Capitol Hill have larger issues to deal with than the crypto industry. They should stop focusing on innovators trying to make the markets and financial system more transparent and frictionless and focus on the traditional system. We welcome regulations and a sandbox to work in. Our team and myself have been in regulated markets our entire careers.
E-Crypto News:
What does a " one-stop shop" for everything crypto and blockchain look like?
Villani: It's about managing our portfolio companies' lifecycle more than just focusing on the traditional approach of VC. In traditional VC, the strategy is to invest across multiple ventures and hoping one goes unicorn. With the introduction of digital and utility assets, combined with equity, the companies in blockchain have more options than a traditional VC backed firm. They have multiple financing and customer sale options that traditional vc backed web 2.0 companies cannot take advantage of. For these new market dynamics, having a firm that can assist a portfolio company to accelerate the opportunities for growth, help you manage the minefield of business decision making, and provide capital when it's most needed is mission critical to the success of the portfolio company. Even in a distressed situation, having a team working with you throughout the journey can make a huge difference.
E-Crypto News:
With the current failures of the major crypto-friendly banks, where exactly do you think the space is going?
Villani: I don't think the crypto-friendly banks are failing. I think banks are failing. The government has to backstop the bank deposits. There is a big difference. This has nothing to do with crypto. Signature Bank wasn't even really bankrupt. Barney Frank, of Dodd Frank fame, was quoted as saying that the government shut them down early because they were a crypto bank and the government was trying to send an aggressive anti-crypto message. Now, we see there is a banking crisis, not a crypto crisis. I believe that this will show that a decentralized world asset that is not controlled by large governments and bankers is a safer bet than a bank. This is why Bitcoin was created!
E-Crypto News:
What do you think are the key pointers to the end of crypto winter?
Villani: The decoupling of Bitcoin from the S&P and DJIA
E-Crypto News:
Where do you see Alpha Transform Holdings in the next half-decade? 
Villani: A Billion Dollar organization.
Related: Alpha Sigma Capital and Transform Ventures Create New Holding Company