Many are wondering, with the current global economic uncertainties, which cryptocurrency will explode in 2021. Chainlink (LINK) appears to be gearing up for a great 2021. Since the start of this year, the token has been surging and even registered a new all-time high earlier this month. Analysts and experts believe that high-profile partnerships have been pushing LINK price higher every time.
The primary purpose of cryptocurrencies is quite straightforward: make buying and selling of everything affordable and more efficient and leverage technology to shun the middle-man in financial transactions. Through the growing number of partnerships, LINK may soon achieve mass adoption which will further support its growth.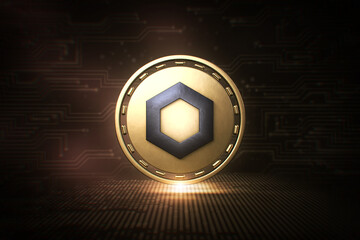 In early January, Chainlink was trading at $2.09. Today, barely six months later, LINK price is hovering around $7.70 representing a staggering 275% gain this year. That gain follows a 450% return recorded in 2019. Most analysts are convinced that the cryptocurrency will explode in 2021.
Chainlink has been highly profitable and the strengthening fundamentals suggest that it might remain highly attractive to most investors. The cryptocurrency is designed to leverage blockchain technology to create smart contracts. These contracts are self-executing and can be executed without any centralized oversight.
Nevertheless, most businesses have been quite slow to adopt smart contracts since data is essential to executing the contracts. For a long time, there has not been a reliable or seamless way to integrate external data with the smart contract. That is where Chainlink brings in a solution.
Chainlink offers an important gateway to bring in wider adoption of smart contracts. That adoption uptake this year will offer an expected tailwind for LINK. In that context, the coin's impressive rally is expected to persist into 2021.
LINK Cryptocurrency Will Explode In 2021 Supported By High Profile Partnerships
Chainlink has secured many high-profile partnerships throughout the year with firms operating within the cryptocurrency sector. On July 8, Chainlink partnered with Nexo, a crypto lender with almost 800,000 users, to enable it to deploy its oracle solutions. At that time, Chainlink co-founder Sergey Nazarov said:
"We're excited to bring Chainlink's secure and reliable oracle solutions to Nexo's popular lending platform to enable users to independently verify on-chain the interest and collateralization rates they should receive."
In the past two months, Chainlink has managed to partner with blockchain projects and companies like Hedera Hashgraph and Matic Network. Additionally, it was highlighted in a Google blog post entitled 'Building hybrid blockchain/cloud applications with Ethereum and Google Cloud'.
Chainlink Joins Social Network
On July 14, reports emerged that Chainlink has partnered with a social network led by a distributed computing pioneer. The Revolution Populi alternative social networking platform strives to offer its users with control over all their data. Thus, they integrated with Chainlink data oracles.
David Gelernter, a futurist and a distributed computing pioneer, leads the social network. The platform aims to displace Facebook from the top by creating a space where users can post and share information about their lives freely.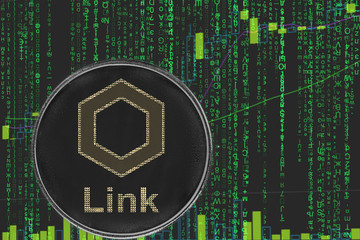 Through that sharing, the advertisers will pay them directly as opposed to Facebook where the company gains instead of the users. This platform is the first among many distributed applications that the firm aims to launch in the future.
The company's CEO, Rob Rosenthal, said that the social network is a three-legged stool that they are setting up. He explained:
"It's obnoxious enough that they take our sovereign property, sell it, and keep all the money. But there are much bigger problems out there as a result. I mean, it is the public square. They do control everything in this public square. As you've mentioned, the data resides in their private database. […] We have a solution that we're calling a three-legged stool approach. It is not just a social net, by the way. It's an ecosystem."
The other two legs of that stool are the exchange or market for data and a decentralized database that is expected to operate as a decentralized autonomous organization (DAO). This entry into the social networking space will bring more traffic to Chainlink, in turn, boosting its demand.
All these partnerships and entry into new market spaces mean Chainlink cryptocurrency will explode in 2021 if all fundamentals remain intact.