It's important to promote economic literacy for digital currency and blockchain education to achieve widespread acceptance. The cryptocurrency market trembled in 2022, and it was felt all around the world. Bitcoin's price has dropped approximately 65% off its peak, while the entire current valuation of all altcoins has dropped under $1 trillion. Despite the negative start to the year for the cryptocurrency market, a new analysis finds that crypto adoption has slowed less than projected. And it's substantially up from how it was when the speculative bubble of 2019 got going.
Despite the crypto winter, data show that individuals, startups, and major corporations have persisted in using cryptocurrencies and the blockchain. They are still investing heavily in blockchain technology and other digital assets. It should come as no surprise that blockchain technology provides several benefits and advantages to people, company owners, and companies across a wide range of sectors.
Cryptocurrency and blockchain technology has the potential to alleviate many of the problems that plague modern companies and their consumers, but only if more people are educated about the advantages they provide.
Reasons Why Spreading Crypto Literacy Is Crucial For Widespread Use?
Financial knowledge of crypto assets and blockchain education for understanding how this technology and the wider crypto ecosystem function must be widely disseminated and made more accessible if mass adoption is to occur.
More informed users are less likely to fall for common crypto scams like phishing and rug pulling. Exploring and using blockchain technology may help businesses avoid potential pitfalls.
Due to its immutable nature, the blockchain prevents chargebacks and ensures that all transactions are final and immediate. Moreover, a chargeback is often used as a tool to perpetrate friendly fraud, causing enormous pain for merchants owing to false positives, operating expenses, chargeback fees, and penalties, which has led small and medium-sized firms to pay over $35 billion in 2021.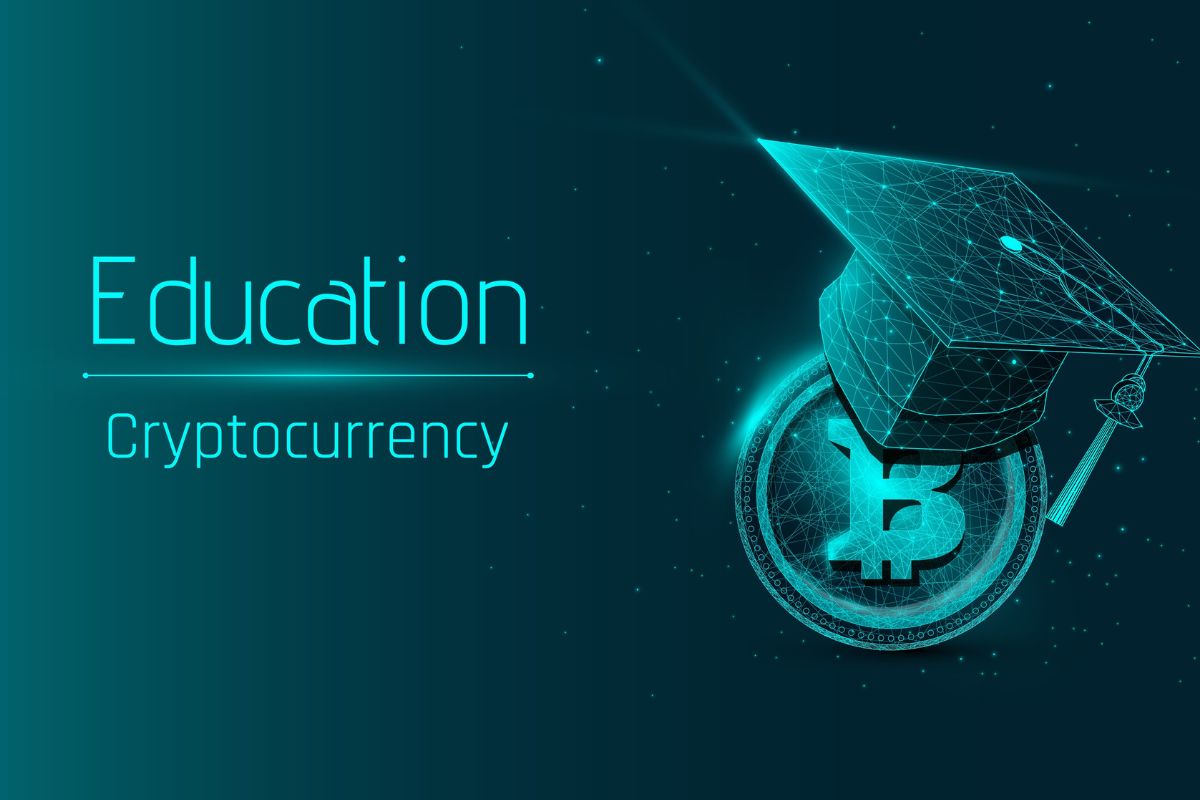 What Role Does Crypto Education Play In Educating Businesses?
The use of cross-border blockchain-based technologies enables businesses to expand worldwide by facilitating rapid, cheap, and secure international payments. Furthermore, the Ethereum Merge is a major milestone in the evolution of the blockchain to make it more scalable, cost-effective, and energy-efficient for its users and businesses looking to build on its ecosystem.
This implies that the network may drastically reduce its energy usage by 99% by no longer relying on miners to construct and verify transaction blocks and instead using a group of network nodes that stake ETH to do so.
Related: Education Ecosystem is Set to Become the Biggest Crypto Channel
In What Ways Are Colleges And Universities Promoting Crypto Education?
Fortunately, crypto-focused organizations, academic institutions, and even nations are taking a variety of efforts, both financially and technically. The Royal Melbourne Institute of Technology and the Massachusetts Institute of Technology are two well-known examples of prestigious educational institutions (MIT). Everyone who has an interest in this field should have easy access to crypto education starting at a young age. Crypto education in the general public may benefit from the efforts of the world's universities.
Several crypto-centric organizations provide extensive resources for learning about crypto. Many of these businesses also provide crypto education in the form of training videos and online courses where viewers may receive incentives for passing quizzes.
In Conclusion
Once you and your company are ready to dive into the crypto world and take advantage of its many opportunities, you can visit Ethereum Trader to get started. After over 15 years since its creation, the absence of crypto education remains the main obstacle to widespread crypto acceptance. The bright side is that organizations throughout the globe, including businesses, academic institutions, and governments, are adopting a variety of actionable steps. It is crucial that in the next two to three years, crypto and blockchain knowledge and resources be widely disseminated so that consumers, developers, entrepreneurs, and organizations of all kinds may begin investing in it as well.