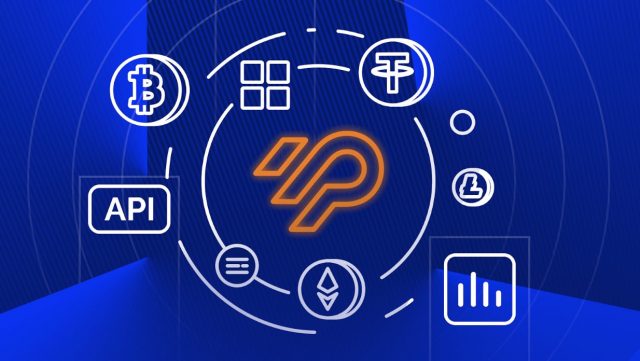 In today's fast-paced digital world, businesses need efficient and secure payment solutions to keep up with the ever-evolving consumer demands. As cryptocurrencies continue to gain popularity, PassimPay emerges as an innovative payment system that leverages these digital assets to provide businesses with a seamless transaction processing experience. With support for over 20 cryptocurrencies, PassimPay allows companies to diversify their transactions and tap into the growing crypto market.
Advantages of PassimPay
One of the primary advantages of integrating PassimPay into your business is the ability to expand your customer base. As more individuals embrace cryptocurrencies for their financial transactions, accepting these digital assets as a form of payment opens up new opportunities to attract tech-savvy customers. By enabling payments in popular cryptocurrencies such as Bitcoin, Ethereum, and Litecoin, PassimPay ensures that businesses stay ahead of the curve and cater to a diverse range of customers.
Easyu API and payment plugins integration
Integration is a breeze with PassimPay's comprehensive API and payment modules designed for content management systems (CMS). Whether you're using WordPress, Shopify, Magento, or any other popular CMS, PassimPay provides seamless integration options. By incorporating PassimPay's payment modules into your CMS, you can effortlessly accept payments in cryptocurrencies, giving your customers the freedom to transact in their preferred digital currencies. This flexibility enhances the user experience and positions your business as a forward-thinking enterprise.
Security is the top priority
Security is a top priority for any business, and PassimPay takes this aspect seriously. With cutting-edge encryption technology and robust security protocols, PassimPay ensures that every transaction processed through its platform is safe and secure. By adopting a decentralized approach, PassimPay minimizes the risk of fraudulent activities, protecting both businesses and customers from potential threats. With PassimPay, you can have peace of mind knowing that your transactions are shielded by state-of-the-art security measures.
How to start with PassimPay
Getting started with PassimPay is quick and easy. Follow these step-by-step instructions to register and start benefiting from this innovative payment system:
Visit the PassimPay website at

www.passimpay.io

Click on the "Sign Up" button located on the homepage.

Fill in the required information, including your business details and contact information.

Choose your preferred username and password.

Read and agree to the terms and conditions.

Complete the registration process by verifying your email address.

Once registered, log in to your PassimPay account and navigate to the "Integration" section.

Select your CMS platform from the list of supported platforms.

Follow the provided instructions to integrate PassimPay into your CMS.

Customize the payment options and settings to align with your business requirements.

Start accepting payments in cryptocurrencies and enjoy the benefits of PassimPay's secure and efficient transaction processing.
PassimPay works seamlessly with a wide range of platforms, including WordPress, Shopify, Magento, Joomla, and many others. This extensive compatibility ensures that businesses of all sizes and industries can leverage the advantages of cryptocurrencies without the hassle of complex integration processes.
In conclusion, PassimPay revolutionizes transaction processing for businesses by supporting over 20 cryptocurrencies. By embracing this innovative payment system, businesses can expand their customer base, enhance their integration capabilities, and improve overall security. With a user-friendly registration process and seamless integration options, PassimPay is the ideal choice for businesses looking to stay ahead in the rapidly evolving digital landscape. Take the first step towards diversifying your transactions by registering with PassimPay today.