Do Bitcoin and the altcoins have a future?
Will crypto adoption every occur?
What will be the impact of the SEC's moves against the cryptospace?
These questions and more have been at the heart of every conversation involving anything decentralized in the past few weeks.
While there is renewed institutional interest in the industry, many think the current phase is temporary and everything will go to zero soon.
Dan Hoover, COO/CCO at Castle Funds, a boutique digital asset thinks otherwise.
Here are his thoughts.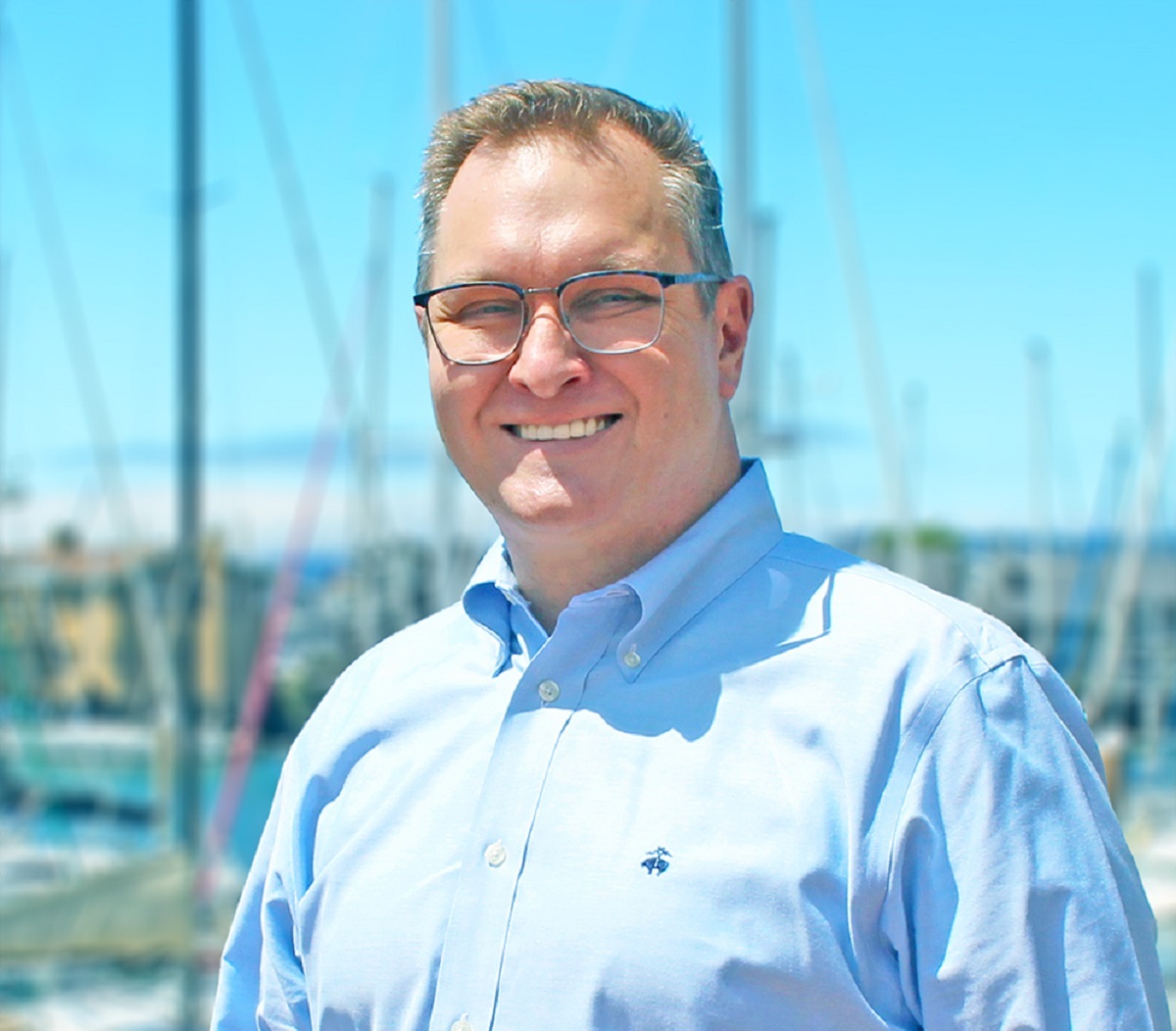 E-Crypto News:
Why is there renewed institutional interest in the crypto industry?
There are a few drivers for this renewed interest. First, regulators in the US and other key markets are laying out roadmaps for a crypto market with greater investor protections. Second, strong performance in the public equity markets relative to illiquid alternatives (e.g., commercial real estate and private equity) highlights the difficulties in diversifying portfolios with significant allocations to illiquids. Finally, the success of the Shanghai upgrade to Ethereum and the upcoming Bitcoin halving have investors focusing on the future of these key technologies.
E-Crypto News:
How is the SEC's position per regulations altered things?
In filing their complaints against Coinbase and Binance, the SEC has laid out a roadmap to their desired investor protections. For example, the SEC alleges that Coinbase merged the functions of broker-dealer, settlement agent, and custodian of client assets, which must be segregated per securities law. Through rule change proposals and other filings, the market has demonstrated that segregated versions of these services can be made available.
E-Crypto News:
Based on Bitcoin's history, what do you think will come next?
It seems likely that some path to lower regulatory risk will emerge as the various regulatory actions (Ripple, Grayscale, Coinbase, and Binance, among others) find resolution. This path will permit the development of better-fitting Bitcoin (and other crypto) derivatives and alternatives (such as exchange-traded products), further easing entry to these markets for traditional financial participants such as asset managers, pension funds, insurance companies, and the like.
E-Crypto News:
Who do you think will win in the "securities vs. commodities" battle?
The ultimate winner will be investors, who will enjoy enhanced investor protections, whether from securities or commodities regulators. This will come at some cost, as some of these protections will act to reduce market inefficiencies which provide arbitrage – and thus profit – opportunities. Another set of winners will be crypto projects themselves, as they can focus their innovative energies without needing to guess whether a regulator will step in late and negate years of effort.
E-Crypto News:
How do you diversify investments at Castle Funds?
Castle provides focused exposures that investors use to diversify their portfolios across digital and traditional assets. Castle's products are not diversified in the traditional sense.
E-Crypto News:
What makes crypto investments stand out from the crowd?
Investments in digital assets have historically offered investors an option to reduce their overall portfolio risk with lower costs and higher liquidity than illiquid alternatives such as real estate or private-market equity and debt offerings.
E-Crypto News:
How will tokenization transform how things work in the world?
The value of tokenization comes from standardization. A "blockchain" can be as simple as a database in a private cloud with some distributed features and built-in error checking. Part of the value of the Ethereum network, for example, is the ability to use the Ethereum standard to develop apps quickly without needing to build from the ground up.

In a real-world example, consider a homeowner who gets a notice in the mail stating that her mortgage has been "transferred" to a new servicing entity and that she should stop paying her existing servicer and start paying a new company, likely completely unknown to her. This involves a great deal of cryptic correspondence from the old and new servicers, with complex terms in BOLDFACE text due to regulatory reasons, and in the end, she just has to trust that all the paperwork has been done correctly.

A tokenized transfer of these mortgage "servicing rights" would negate these issues. The transaction would be published on a public blockchain, accessible by a number of websites called "block explorers." If our homeowner even noticed or cared, she could check the block explorer for the transaction involving her mortgage and see the transfers from her wallet continuing to pay against the mortgage contract, regardless of where those transfers eventually ended up.
Related:Is Asset Tokenization the Future of the Crypto Space? (Roundtable Interview)
E-Crypto News:
Please can you tell us about your proprietary trading platform?
Our trading platform has been in development since 2018. We integrate trusted sources of digital asset market prices and other data to develop indexed investment ideas.

These ideas can then be implemented through integrations with major market liquidity providers, and trades can be settled to intermediated or cold wallets monitored frequently by the platform.
E-Crypto News:
Is there any such thing as a diversified crypto portfolio?
At Castle, we believe investors can diversify away some of the token-specific risks associated with crypto investing. These include hacks, regulatory risks, 51% attacks, and other risks specific to each token's circumstances.
E-Crypto News:
How will blockchain/ledger interoperability affect token price movements?
These bridges or "level 2" developments are critical to the efficiency and decentralization of the networks. We continue to be wary of the space due to limited volumes and the high potential for security breaches.
E-Crypto News:
What do you think is the impact of emerging Web3 technologies on crypto prices?
At the intersection of Web3 and digital assets, we think the most natural connection is the efficient monetization and value-sharing of content on social media platforms such as TikTok and Instagram. We are also interested in the possibility of new machine-learning/generative AI projects being built on distributed computing networks such as Ethereum.
E-Crypto News:
How does education aid and improve crypto adoption?
Education can improve crypto adoption by providing relatable, real-world use cases for crypto projects. For example, a small business person paying 2.5% of revenues to a bank for credit card processing can see the value of taking digital payments at a very small fraction of those fees, especially when payments are taken in stablecoins such as USDC. A content creator can see the value of crowdfunding projects using crypto projects that permit the transparent, liquid sharing of interests in the eventual revenues from that creative project.
Related:What Does the Future Hold for Cryptocurrencies and Banking? (Roundtable Interview)
E-Crypto News:
How will the emergence of Gen Z change the adoption process?
Gen Z, in America at least, highly values "transparency" over their personal privacy. Technologies that X'ers and Millenials often see as obtrusive (such as a single ad following you around the Internet for days) are viewed by Gen Z as normal and are mostly ignored. We believe that digital assets, by providing efficient means of micropayments that can be tracked and analyzed outside of the traditional walled gardens of financial services firms, offer these users a more convenient and trustable way to manage their money.
E-Crypto News:
What are your Bitcoin price projections?
We tend to focus on the longer term and are very bullish on Bitcoin. It would not surprise us to see 10x the current price in 3-5 years. Even at $300,000 per Bitcoin, the market cap would still be lower than the current estimated value of all gold already mined as of June 30, 2023.