Per blockchain/Web3 infrastructure, developers have seen it all. From the one-sided projects that promise all the world has to offer to those that barely get off the ground.
This has led to so many inaccuracies, project failures, exploits and security breaches and so many other situations that have deterred adoption in many ways.
Things are changing, with several projects creating ecosystems that enable project resilience. Many of these platforms are indeed futuristic.
Cuautemoc Weber, co-Founder and CEO of Gateway.fm, a comprehensively built and maintained Web3/blockchain node provider gave us an inside look of the other side of the cryptospace.
Here are his observations.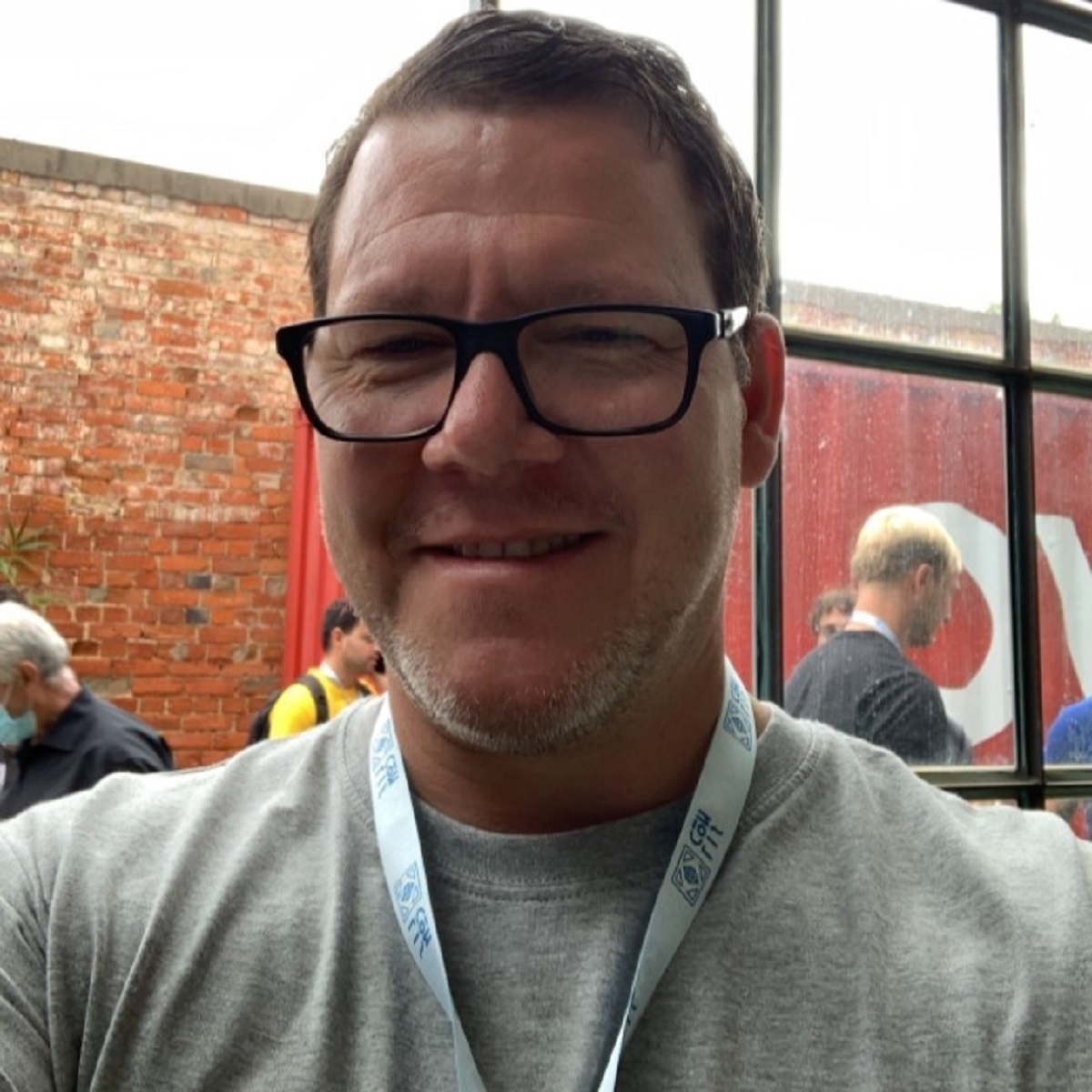 Cuautemoc Weber, Co-Founder and CEO of Gateway.fm
E-Crypto News:
How have node providers become centralized in the crypto space?
"To date, larger entities and organizations have dominated the provision of nodes, consolidating control and undercutting the spirit of decentralization. We're competing with established Web3 node infrastructure players that have been the status quo for too long. We also see a need to work on other solutions that don't rely on pure public cloud deployments as AWS or GCP – this is a big challenge in the space which we are tackling head on."
E-Crypto News:
What steps can these node providers take to become decentralized? 
"The accessibility of Web3 is being heavily centralized – detracting from blockchain's full promise. Web3 infrastructure is still in large part clunky, slow and support/SLAs are not to the standard of services agreement levels needed. Clear centralisation onto public cloud providers by almost all infrastructure providers has created a critical failure point in the Web3 ecosystem. Node providers can take tangible steps to become more decentralized by implementing distributed infrastructure, open participation up to more node operators, adopt decentralized governance, and support interoperability."
E-Crypto News:
What are carbon-neutral node providers?
"Carbon-neutral node providers typically offset their carbon emissions to achieve a net-zero carbon footprint. They implement environmentally friendly practices, renewable energy sources, or carbon offsetting initiatives to minimize the environmental impact of operating blockchain nodes, contributing to a more sustainable and eco-friendly crypto ecosystem."
E-Crypto News:
What makes Gateway different?
"Gateway.fm is the first truly decentralized blockchain infrastructure node provider, delivering reliable node infrastructure, best-in-class validators and robust dev tooling support to help Web3 projects scale at pace. We are firmly committed to democratizing access to scalable Web3 infrastructure, while empowering developers and projects to do their best work in a supportive and purpose-built environment. By spreading the RPC infrastructure across multiple independent data centers, the network becomes less reliant on any one data center, reducing the risk of a single point of failure and providing a further layer of decentralization of traffic."
E-Crypto News:
What factors caused the blockchain industry to be dominated by a few players?
"The blockchain industry has been dominated by a few players due to factors like early-mover advantage, economies of scale, and long term developer investment, high computational requirements and resource concentration dominated by public cloud providers. Additionally, regulatory barriers, access to capital, and brand recognition have contributed to the consolidation of power among established entities, limiting entry opportunities for new players."
E-Crypto News:
Please, can you tell us about the protocols Gateway connects to?
"Currently at Gateway we support more than 9 protocols in which we offer enterprise grade services, but at the same time we feel it is important to provide early projects the accessibility of free services or what we call public goods, this is why we offer a generous amount of traffic across all protocols we support."
E-Crypto News:
How can developers integrate their projects into Gateway's infrastructure?
"We have made it very simple, via our webpage: https://gateway.fm/public-rpc/ – developers can get started with our services with just a few clicks, it's as simple as copying a URL to their dApp and they are connected to our service. If the developer needs higher bandwidth or specific service SLA they can just create an account which takes 1 minute to add their email and they are set up and ready to go."
E-Crypto News:
What are the problems of integrating decentralized projects with centralized services?
"Integrating decentralized projects with centralized services poses challenges like compromising data privacy and security, creating single points of failure, reducing network resilience, and conflicting governance models. Additionally, it may lead to dependencies on centralized entities, undermining the core principles of decentralization and limiting the potential benefits of blockchain technology. This is why we believe the future of blockchain infrastructure will be an array of providers which offer a more distributed architecture of global traffic across many of the existing and new protocols."
E-Crypto News:
How far has the demand for multi-blockchain nodes grown?
"In today's frenetic Web3 environment, there is a substantial market demand for infrastructure products and services supporting multiple blockchains. We are serving the leading DeFi solutions in the decentralized space, having already received strong market validation for our 'Grow', 'Access' and 'Jumpstart' solutions from a range of renowned industry heavyweights including Gnosis, Ethereum Foundation, Polygon Labs, Lukso as well as 1inch. We see a higher concentration of traffic demands on several protocols, with a large interest on L2 and new zkEVM networks which are just emerging as newcomers in the space."
E-Crypto News:
What steps have been taken to secure Gateway's infrastructure?
"From the very beginning of our journey at Gateway, we have prioritized and implemented rigorous measures to ensure the highest levels of security throughout our systems. Our approach encompasses various aspects, including overall security architecture, development processes, and accessibility to critical infrastructure. These practices have been carefully designed and applied to all operational functions within our company.

Some examples of this revolve around security architecture. This involves employing state-of-the-art security technologies, firewalls, encryption, and access controls to create multiple layers of defense. In terms of development processes, we have adhered to industry best practices by integrating security considerations into the entire software development lifecycle, we can identify and address potential security flaws early on and minimize the risk of security breaches.

Another key point is accessibility to critical infrastructure and the importance of limiting access to sensitive systems and data to only those who genuinely require it for their roles. We have implemented stringent access controls and authentication mechanisms to ensure that only authorized personnel can access and operate our critical infrastructure."
E-Crypto News:
Just how easy it is to scale projects within the Gateway ecosystem?
"At Gateway, our primary focus has always been enabling swift and efficient scaling of projects within our ecosystem. We recognized the importance of allowing our services to grow rapidly to meet the needs of our customers and the market. To achieve this, we have invested significant effort in automating various aspects of infrastructure deployment, resulting in faster and smoother operations when implementing new infrastructure and services.

A key step we've taken to enhance scalability is through reducing our reliance on third-party services. Instead, we developed our own internal AWS microservices architecture. This move not only provided us with greater control over our services but also reduced potential bottlenecks and dependencies on external factors, allowing for more reliable and agile scaling.

An impressive example of our commitment to scalability was demonstrated when we became the first node provider in the market to offer fully functional node access to the new Polygon zkEVM network mere minutes after its mainnet deployment. This achievement showcased the effectiveness of our approach, enabling us to rapidly adapt to and support cutting-edge technologies. By ensuring such swift and efficient scaling capabilities, we empower our customers to expand their projects with ease, seize new opportunities, and cater to increasing demand. The seamless scalability within the Gateway ecosystem sets us apart, making us a preferred choice for businesses seeking rapid growth and a competitive edge in today's dynamic market."
E-Crypto News:
Please, can you tell us about your implementation with Polygon Supernets?
"As the implementation partner for Polygon Supernets, we are delivering a more streamlined and user-friendly experience for Web3 developers to build applications. This partnership represents yet another significant seal of approval for the Gateway solution from another top industry player, giving us a unique opportunity to help builders on Polygon Supernets to realise their Web3 visions."
Related: A Deep Dive Into The Polygon Network
E-Crypto News:
What benefits do developers gain from deployment within the Polygon Supernets ecosystem?
"This implementation bolsters the overarching goal of Polygon Supernets to create a high-speed, low-cost, and highly scalable blockchain network that can support a wide range of dApps and services. At Gateway, we are firmly aligned with the Polygon vision to enable greater collaboration and innovation across multiple networks."
E-Crypto News:
Why make decentralized Remote Procedure Call (RPC) Solutions free?
"Our free public RPC infrastructure enables developers to effortlessly execute smart contracts and build dApps. Free, reliable RPC infrastructure also ensures network stability while facilitating faster transaction processing times for developers. Moreover, with reliable RPC infrastructure, developers can focus on building their applications without worrying about the underlying infrastructure."
E-Crypto News:
What are the limits of the free RPCs?
"We currently have several tiers of free accessibility per each network for our public RPC access. We normally offer around 78 million calls per month and in some cases up to 150 million calls per month which is a higher standard than other providers in the market. For our free RPC which just needs an email registration, we offer from between 155 million calls up to 256 million calls per month, that's a very generous amount to allow mid-size projects to get the full benefits of no hassle access to amazing services at Gateway."
E-Crypto News:
What are enterprise RPCs?
"We currently support an array of enterprise services which allow larger clients to benefit from our stellar service bundle which includes some of the following services: Unlimited requests per second, grow at your project's own pace. Multi-region, which allows us to be closer to the clients traffic for faster transaction responses, which is especially important for DeFi protocols. Dedicated Nodes – this allows clients to have their own cluster of nodes for their own usage without being shared with other clients. Advance analytics for more complex tracing of traffic or specific methods needed on their traffic support. We also offer 99.9% SLA, dedicated support, and tailored deployments on premise."
E-Crypto News:
Please can you tell us about your different APIs and how they function?
"We are currently focused on providing an array of access APIs towards protocols with several services, mainly RPC access via http and websockets which allow for subscription of certain types of calls towards blockchains. We are in the process of adding a range of new valuable enterprise services and developer tooling APIs such as Mev Blocking, Security smart contracts detection, NFT metadata, RPC enhanced privacy and several more. Stay tuned for these new APIs which will be launching very soon."
E-Crypto News:
What is Gateway's backstory?
"Recognising pent-up market demand for infrastructure services supporting multiple blockchains, myself and my co-founder Igor Mandrigin launched Gateway.fm to build decentralized RPC solutions that don't rely on centralized services like Amazon Web Services. We ultimately wanted to disrupt the status quo node infrastructure landscape and to provide diversity and decentralized access in line with the spirit of Web3."
E-Crypto News:
Do you have any plans for expansion this year? 
"Looking ahead, we'll be accelerating product development and the provision of advanced staking services, as we continue to shape the future of decentralized technology. We are currently working on several key projects like DVT (SSV as a key contributor for node operations). We'll continue to pursue value-driven partnerships with industry leaders and strengthen our team. We also want to develop solutions that can encourage TradFi institutions and enterprises to explore blockchain technology with confidence and are in discussions with some of the most prominent partners around building a unique traders platform to capture the value of perpetuals trading. Mainly, we want to put our extensive infrastructure knowledge and far-reaching core development experience to work in serving the leading DeFi solutions in the decentralized space. We are also intently focused on Zero Knowledge tech such as private zkRoll-ups – this is a core area of interest for us moving forward which we will announce very soon. We are set on a vision of the future being dominated by millions of appchains for purpose-built applications and abstracting the complexity of infrastructure deployment will be key – this is something we are very excited about since we are perfectly positioned to capture this market opportunity."
Related: How Does Web3 Resolve Fundamental Issues In Web2?