Cryptocurrency trading has experienced a surge in activity recently. With bitcoin's boom in popularity, it is not a wonder that more and more people are getting into this nascent world. The forex market is the biggest and most liquid market in the world. In that context, crypto trading has brought advantages of participating in the forex world since the crypto market that 'never sleeps'.
This market is open 24 hours a day, seven days a week, and can be accessed from any part of the world. Bitcoin and other cryptos have added an interesting new dimension to currency trading. In recent months, an increasing number of forex brokers is accepting bitcoins for currency trading. Some are also accepting other cryptos like Bitcoin Cash and Litecoin.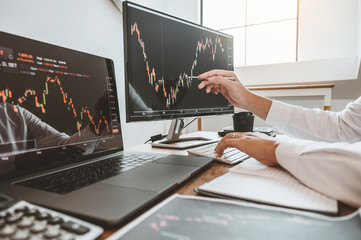 The growing popularity in cryptocurrency trading has attracted more institutional investors which many proponents believe is good for the budding industry. The new form of trading comes with its benefits that are attracting many investors and traders resulting in the recent boom.
Payment Freedom
The freedom to pay is a major advantage associated with bitcoin and other cryptocurrencies in general. Sending money is possible from one part of the world to the next through bitcoin technology. Since bitcoin is a digital currency, you can send and receive money anywhere globally.
Also, with cryptocurrencies, you need not worry about limitations for transferring money such as bank holidays and crossing borders. The decentralized nature of bitcoin means that the user has the power to control their money. You can also use crypto marketplaces to access various options on how to use your funds any day at any time.
Transparency Of Information
Transparency of information is a major priority when it comes to transferring money. Bitcoin and the other major cryptocurrencies offer the much-desired transparency. With the underlying blockchain technology, all of the final transactions become available for the public to see, although personal information is hidden. This characteristic has made cryptocurrency trading popular recently.

The wallet address is visible but its details are not. It also gives a certain type of security since the protocol cannot be manipulated by any organization, person, or government.
Control And Security
Control and security of money is always a priority when it comes to handling all types of finances. The good thing about cryptos is that they let users be in control of their transactions. That enables their digital coins to remain safe and tucked firmly in their digital wallets.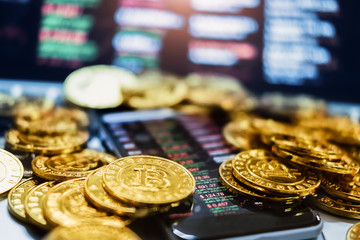 Cryptocurrencies like bitcoin have protection from vendors that want to charge extra. Since the vendors cannot charge anything that will go unnoticed, they must consult the customer before adding any more charges. Bitcoin is encrypted which ensures that the users' money stays safe.
Transactions do not need personal information for them to be completed which helps protect users against identity theft.
Fewer Risks
With bitcoin and the major altcoins, merchants are faced with fewer risks since transactions are irreversible, they carry no personal information, and are quite secure. On the part of the sellers, they are protected from losses that may arise from fraud. Bitcoin specifically lets users do business in dangerous places where fraud and crime rates are high. The blockchain protects them through the public ledger.
Low Fees
The low fees charged in this industry have made cryptocurrency trading quite lucrative in recent years. The fees charged depend on the exchange but there are little to no fees within the Bitcoin payments. Although low fees are normal in the crypto space, additional fees will be included. The transactions that come with higher fees are faster and prioritized in the network.
Although cryptocurrency trading has its benefits, it is advisable to do thorough market research before investing your money. The volatility that exists in the crypto space may result in huge losses if you do not understand how the markets work. Nonetheless, with a crypto bot, it is possible to make passive income 24/7.