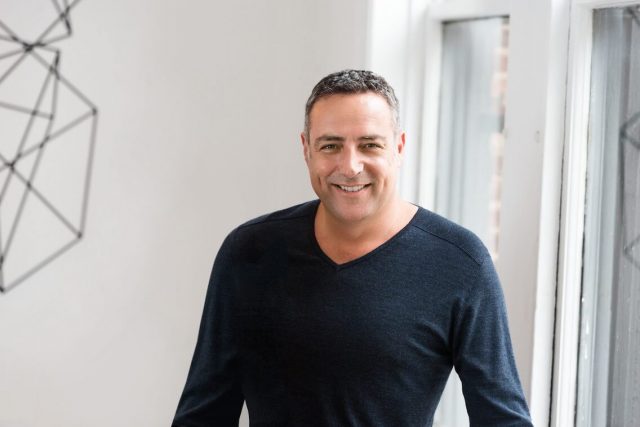 MBLM invented Brand Intimacy, the emotional science behind the brands we use and love. For their clients,  they deliver expertise and value through agency insights, services, and software offerings.
With offices in five countries, their multidisciplinary teams invent, transform, and enhance brands for businesses of every kind. They deliver marketing that creates stronger emotional connections with stakeholders. These bonds create better performance and long-term returns.
MBLM does a yearly Brand Intimacy Study, this year Crypto was included in MBLM's Brand Intimacy 2022 Study for the first time in the study's 12-year history. The cryptocurrency industry ranked 8th out of 19 industries. This is impressive compared to the financial services industry which ranked 14th.
Cardano/ADA ranked first in the crypto industry, followed by Bitcoin/BTC and Polkadot/DOT. The remaining brands in the top 10 for crypto are Ethereum/ETH, Tether/USDT, Uniswap/UNI, Solana/SOL, Binance/BNB, XRP/XRP, and USD Coin/USDC.
USAA tops the financial services industry, followed by Standard Chartered and PayPal. The remaining brands in the top 10 are Mastercard, Robinhood, Visa, Citi, HSBC, Goldman Sachs, and Chase.
MBLM is a leading global branding agency that invented Brand Intimacy. The agency's study combines its proven Brand Intimacy model with the power of AI and big data to analyze more brands and data, assessing how consumers bond with the brands they use and love. MBLM's Brand Intimacy 2022 Study is the largest study of brands based on emotions.
Today we talk to Mario Natarelli Marketing Leader and Author about what Brand Intimacy is and why people seem to love Crypto…See the report here
E-Crypto News
After 12 years what made you add Crypto to your Brand Intimacy Study?
Our annual study pivoted this year to leverage A.I. and social data. This allowed us to expand industries and the number of brands measured. It also allowed us to go beyond select countries to examine consumers more globally. With the ability to expand the scale of the study we wanted to include more emerging industries/brands. 
These factors were some of what led us to add Crypto and other industries.
     2. Are you surprised ADA/Cardano outperformed Bitcoin in your study?
Every year there are surprises and results that confirm our suspicions/intuitions. In this year's study, we were initially surprised by this finding, though when you look more into these brands, I believe the reasons become self-evident. 
     3. Why isn't the Crypto Industry folded into the Financial Industry, aren't they the same thing? 
If you mean why isn't MBLM treating Crypto and Financial Services brands as one industry? The answer is simply you can make that argument for many brands that blur the lines across industries. Increasingly, as brands become mega-consortiums, industry demarcations are getting harder and harder to align. 
We imagine in a short period of time Crypto, payments platforms and traditional banks will blur even more. 
     4. What does Cardano's ranking say about the future of ADA/Cardano in the eyes of investors?
It says the brand has built a strong emotional bond with consumers (relatively speaking and in a short amount of time). These bonds are valuable and correlate to financial performance over time. They are also fluid (constantly changing) and need to be nurtured and maintained. 
Finally, ADA/Cardano isn't static in their performance and the category is fast-evolving so this isn't a time to rest on one's laurels.
    5. What does "emotional connection" mean concerning different cryptocurrencies?
People make decisions based on emotion. Brand Intimacy measures the emotional science or the degree to which users bond with brands. For Crypto, this means the stronger the emotional bond, the fewer people are willing to live without the brand, the more they are willing to pay (for a product or service) and generally, the more engaged they are.
Think of emotional connection as a higher and more potent form of brand loyalty. 
    6. Do you see a day when Cardano is more of a household name than Bitcoin?
If the current results continue – yes. Remember, brands are like relationships, which means from a brand point of view, which of these brands do you believe will ultimately grow to form stronger bonds with consumers?
    7. Do you feel like Cardano is more of a blockchain for the newer breed of Crypto investors?
This may be broader than a brand-related question that I can credibly answer. We monitor how younger audiences feel about the brands they connect with, and those brands eventually become leaders in our study as those consumers gain the dominant share of the consumer segment. PlayStation, Traders Joe's, YouTube and Tesla are all select and recent examples of this trend. 
    8 Is Bitcoin becoming the blockchain for more retail customers?
Similar to the previous question, our data doesn't help us answer this question (yet). Maybe that is something we can probe more about in our 2023 report. On a personal level, I believe the statement to be true.