Given the immense popularity of cryptocurrencies in the United States, it has become crucial to carry out some regulative measures in order to keep everything under control. Nowadays, the crypto market is at the center of every investor's attention since it undergoes significant problems.
The price of Bitcoin has fallen drastically and it induced the overall crypto market value to decrease as well. However, experts believe that it is only a matter of time before Bitcoin reaches high numbers again and investors will return to this market with renewed opportunities.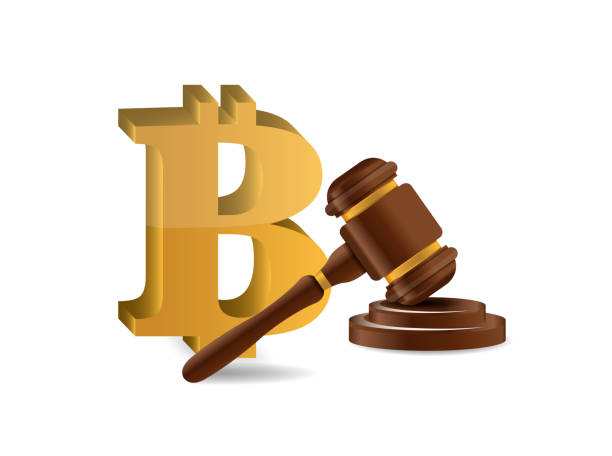 The US government has decided to implement some restrictive laws for those officials who hold a certain amount of digital coins. In particular, they are now prohibited to interfere with regulations and policies in regard to Bitcoin and other cryptos as well, as we read in the notice released by the US Office Of Government Ethics.
The reason behind this action is obvious since officials, who are lawmakers in most cases, should not be allowed to conduct measures that would benefit their holdings.
USA Office of Government Ethics Decision
To make it clear, OGE has stated that no official should be involved in regulating those policies that will have a direct impact on their own belongings. For instance, if they invest a certain amount of money in Bitcoin or other cryptos, it will be impossible for them to participate in regulations unless they refrain from investing in that particular stablecoin.
This rule refers even to those digital coins that are utilized for purposes that concern federal and state security laws. OGE has emphasized that this decision refers to every federal government employee, no matter if he is working in the White House, The Department of the Treasury, or The Federal Reserve. As you can tell, there are no exceptions which should be a major thing when it comes to such important laws.
On the flip side, there is one exception to this strict law since OGE allows policymakers to own more than 50.000$ in mutual funds if they decide to fund those companies that will benefit from cryptos. They justify this action by the fact that these funds are diversified!
There are lots of trading platforms available in this country and it can be quite difficult for newbies to pick out the most suitable one, considering that more and more scammers appear in this market. Recently, the majority of beginners noticed that Bitindex AI includes beneficial features despite being a newly established platform. This tool will certainly help you to get on the right starting path!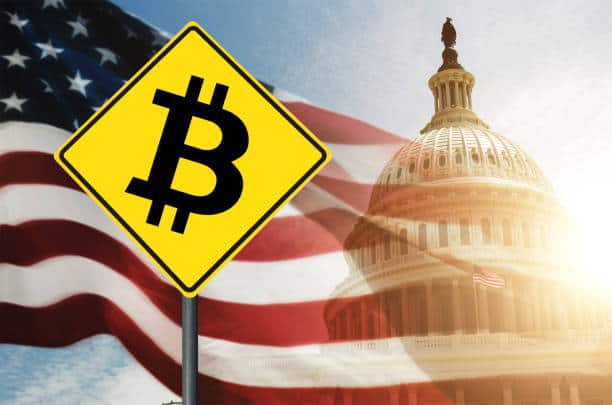 Even though these regulations might seem too harsh at first glance, it does not mean that the US government is trying to reduce investments in the crypto sector. In fact, it is one of the
leading countries when it comes to integration in the crypto industry and Joe Biden has employed a "whole-of-government" approach in order to regulate this sector.
As we read in the statements made by experts, the USA might become the first western country that will fully implement cryptocurrencies as official parts of the financial system. Hence, the prospects of digital coins are tremendous here!
Influence of Crypto Laws
It is worth noting that regulations in the crypto market can have both positive and negative effects. The first and foremost influence is on the price movement since regulations sometimes help cryptos to maintain the stability of value for a certain period of time.
By doing so, speculations will be drastically decreased around cryptos which will eventually result in enhanced investor confidence. Otherwise, they might refuse to invest funds here due to the high volatility of cryptos, so regulations will certainly work in favor of this market!
Another factor underlining its advantageous side is that the overall crypto ecosystem will become safer. Traders often become a victim of widespread fraud when the crypto market lacks regulations and policies since scammer platforms are constantly trying to steal their money.
So, as soon as reputable companies are involved here and establish laws regarding its usage, investors feel more secure and they are not afraid to provide funds anymore. On the other hand, there are a lot of occasions when people get deceived on unregulated platforms and lose all their funds!
What's more, crypto regulations help to create transparency which is essential for institutional investors. This is because a lack of transparency might cause significant price drops in a given cryptocurrency as well as its sister digital coins.
We have seen examples of fallen prices in Ethereum, TerraUSD, Luna, Tether's USDT, and several others. The latter has experienced major difficulties since it was fined $42 million when it violated some regulations. Therefore, it is important to create a transparent environment in the crypto market in order to ensure greater investments and stabilize the value of cryptocurrencies as well.