The idea of interoperable blockchains that are able to talk to and interact with each other has been an ideal that many of the members of the cryptocurrency space have been yearning for.
Those yearnings have been answered with the emergence of blockchain ecosystems such as Cosmos and the Inter-Blockchain Communication (IBC)  protocol.
The great thing is Cosmos and IRISnet completed the first Cross-mainnet token transfer last month.
Of course, the possibilities are endless.
We'll have access to blockchains and distributed ledger technologies that are able to talk to each other without the need for intermediaries.
The emergence of such interdependence will also address the issue of price volatility that has made a lot of people scared of the cryptocurrency industry.
Initiatives like this will also create new pathways for liquidity flows.
These liquidity flows will ensure many projects within the cryptocurrency space don't die but grow.
The flexibility that will be available will also be another plus as more people will want to move towards the cryptocurrency space thus allowing for greater adoption!
Projects like these will also allow people to keep their capital in the cryptocurrency space and thus improving the total market capitalization of the cryptocurrency space.
We reached out Peng Zhong, Tendermint CEO and core contributor to Cosmos (ATOM) to tell us more about Cosmos and the projects they have in the works..
Here is what he had to say.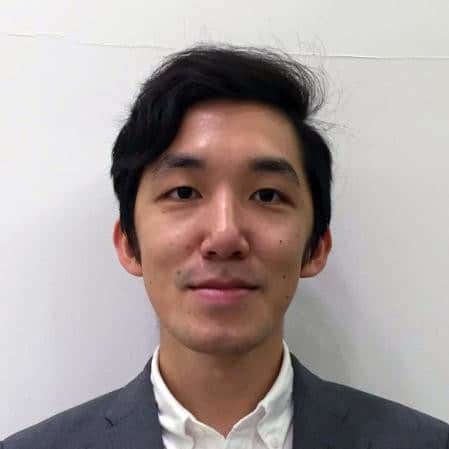 E-Crypto News:
Congratulations on the Inter-Blockchain Communication (IBC) Protocol! What's next for Cosmos?
We believe the future of decentralized applications, finance, and identity will be an interoperable network of app-specific sovereign blockchains, made possible by the IBC protocol.

This interchain future needs two things: developers and users.

For developers, Tendermint continues to build on the Cosmos SDK with our simple yet robust developer platform called Starport. There is no faster way to go from idea to mainnet, and Starport has several major releases in store for later this year to further double down on this capability.

For users, the Gravity DEX testnet competition just started with more than 20,000 traders competing for more than $200,000 in prizes. Gravity is the most advanced interchain DEX in the world, using the IBC protocol to enable swaps and pools of digital assets between any two blockchains within the Cosmos ecosystem or beyond. This is just the tip of the iceberg for what becomes possible for end-users now that IBC is live, with Tendermint planning more interchain products for later this year as well.
E-Crypto News:
What is the Cosmos project all about?
We believe crypto and blockchain have vast potential across a variety of use cases, many of which are still fully untapped. But if this is true, clearly a single blockchain or even a hundred tightly connected blockchains aren't going to be able to support the specificity and scale required to meet the potential opportunity.

But when every blockchain is sovereign from one another and each one is dedicated to solving specific real-world business problems, then the individual application improves for both users and developers, and the problem space becomes focused on interoperability instead.

This is where we see blockchain going over the next five to ten years. How do all these blockchains communicate, share data and transfer assets?

Cosmos is all about empowering developers to create app-specific blockchains that improve user experience as well as their own sovereignty, while also enabling interchain connectivity for market access, network effects, and ease of use.
E-Crypto News:
What's the difference between the Cosmos project and the Inter-Blockchain communication (IBC) protocol?
Cosmos is the ecosystem of blockchains built using the Cosmos SDK framework, which is compatible with the IBC protocol. Developers building Cosmos blockchains can easily interoperate with other Cosmos blockchains because of the IBC standard.
E-Crypto News:
How can members of the cryptocurrency space take advantage of the partnership between Cosmos and IBC?
The Cosmos ecosystem already totals more than 200 sovereign chains worth more than $140 billion in combined market cap. Cryptocurrency enthusiasts should explore here for more.
E-Crypto News:
What are the advantages of seamless crossover from one Mainnet to another?
Seamless crossover from one mainnet to another is really a super power for token holders. For the first time ever, tokens that someone holds can be used to directly trade for tokens on another chain. Developers building new tokens can get these into the hands of people without going to a centralized exchange.
E-Crypto News:
Please, can you give us a practical scenario where such Mainnet transfers are possible and profitable?
The Gravity DEX testnet competition is now live with more than 20,000 traders with mainnet planned for later this summer. This demonstrates the power and potential for interchain swaps and pools.
E-Crypto News:
What are your thoughts on the mass adoption of cryptocurrencies and their underlying technologies?
Demand for decentralized services is just getting started. From decentralized finance (DeFi) to decentralized culture (NFTs) to decentralized identity and more, mainstream users are not only beginning to comprehend what it means for an application to be decentralized, but are increasingly voting with their feet and their wallets for services that offer this type of infrastructure. But the sea change from centralized to decentralized is still in its early stages.
E-Crypto News:
How can developers and all members of the cryptocurrency space take advantage of the existence of projects like Cosmos?
Developers can learn how to build app-specific blockchains fast with Cosmos SDK and Starport.

Cryptocurrency users should explore the app ecosystem and tokens using Cosmos today.