Compute North, one of the world's leading cryptocurrency mining data center operators recently concluded a funding round. Apart from this, Compute North recently announced the reception of 47 MW of inbound mining gear from DCG Foundry.
E-Crypto News recently caught up with the Compute North team to talk about these events and a few other issues. Here is what they had to say.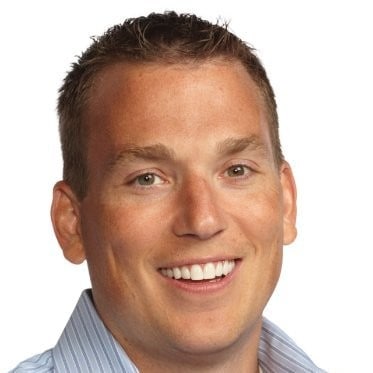 E-Crypto News:
Congratulations on your successful funding round! What's coming next for Compute North?
As a leading provider of TIER 0TM data centers, servicing the non-mission critical hosting needs of customers, our mission is to provide the lowest cost computing infrastructure in the world.

Our goal has always been to meet the demand that we are seeing, accelerated by the recent rise in the cryptocurrency markets. 

We anticipate a similar increase in demand in other segments of the high performance computing market, as organizations that have large compute needs continue to seek cost effective ways to greenlight more non-mission critical computing projects.
E-Crypto News:
2. What are your thoughts on the rapid rise in cryptocurrency prices?
While the rise in cryptocurrency prices have bolstered interest in some new market entrants, our plans for expansion and growth have been underway for quite some time. 

With a focus on providing the lowest cost computing infrastructure in the world, our business model provides confidence and downside protection to withstand the ups and downs that come with an emerging market like this.

Our vision has always been to meet the demand that we are now seeing accelerated by the recent rise in the cryptocurrency markets.

We anticipate a similar increase in demand in other segments of the high performance computing market, as organizations that have large compute needs continue to seek cost effective ways to greenlight more non-mission critical computing projects. 
E-Crypto News:
3. What are your plans for building capacity in 2021? Do you have a set figure for creating capacity?  
To meet existing and new customer demand, Compute North will be expanding our capacity significantly.   

How can clients take advantage of your growth?




While buying may seem like the better option given its reduced cost variables, mining has a number of considerable upsides – it can be accomplished at a low cost, it puts bitcoin securely in your possession from the moment it is mined, and it is the best way to ensure the continued health and operability of the network.

Do you think Proof-of-Work (PoW) will continue to be a high-growth model? Please tell us the reasons for your answer.

We are excited to see different and unique consensus algorithms beyond proof-of-work starting to take hold.  Like any technology, I think the original Bitcoin thesis will continue to be improved upon and different mechanisms will also take hold.

That said, also like any technology, once standards are in place, they are in place for a very long time. I see Bitcoin and proof-of-work as the only consensus protocol with a 12+ year track record of security, performance, and scale. 

I see Bitcoin as a platform and technology layer, and believe we will see additional applications and value add built upon it. For that reason, we see proof-of-work and Bitcoin here for the long haul.
E-Crypto News:
4. How can high-net-worth institutions and individuals get exposure to the digital asset space without the downside that comes with risk?
While risk is always a part of the equation, participating in the actual mining of cryptocurrency enables investors to add to their portfolio for the cost of mining versus purchasing the coin itself, while also growing the quantity of coins held.

Additional strategies commonly employed include diversification (diversify within the digital asset class by investing in different forms of crypto) and holding (a strategy that centers on avoiding reactionary trading by instead deciding to buy and hold positions for the long haul). 
E-Crypto news:
5. How do you think next-generation blockchain infrastructure will work?
Blockchain will continue to improve in both scale, security, usability, and features. Long-term, we see blockchain as critical infrastructure, and will be built directly into everyday devices to harness computing power across the globe.

Blockchain may become core technology for the next generation of distributed clouds and, why not, a virtual computer across all Internet.
E-Crypto News:
6. What are the implications of optimizing cryptocurrency mining operations?
Mining is a competitive business and it is critical that all parts of one's operation are optimized for cost, efficiency, and performance.

We are always seeking new ways to improve all elements of the business from a technology and business standpoint.

Our next major efficiency improvement will involve immersion cooling technology, as we believe the cost points now justify the added expense and tremendous performance benefits.

It is interesting to observe that optimization is perceived many time as an afterthought after designing a system. We view it as part of the DNA of system design.
E-Crypto News:
7. How can your mining operations be scaled at the least cost with maximum efficiency?
Compute North always seeks to leverage existing infrastructure that can be repurposed for our needs. 

We find this to be the most cost effective and fastest development option to quickly and cost effectively develop new sites.

This question has a connotation with the previous one. Efficiency is correlated with optimization. It  is in  most cases  a multidimensional problem where cost, performance, security, etc.,  need to be optimized simultaneously. 
E-Crypto News:
8. Will high-performance computing make or mar blockchain operations? What are your thoughts on this?
We believe these are independent markets and are synergistic in nature. We believe that the cost drivers and scale of cryptocurrency mining will make HPC more cost-effective and more accessible.  
E-Crypto News:
9. What will be the best market entry strategy for anyone who wants to come into the crypto space specifically in terms of mining? How can individuals and institutions work with Compute North?
Mining at scale requires a great team with experience and expertise in energy, finance, technology, and operations. 

We're fortunate to have an incredible team, and anyone with a background or experience in those fields are well suited to jump into the mining sector.  
E-Crypto News: 
10. What plans do you have for increasing energy-efficient cryptocurrency mining activities?
We are continuing to find new and innovative ways to increase our efficiency.  This includes leveraging technologies like immersion cooling, being a strategic load to the energy grid and providers, and finding ways to leverage existing infrastructure.
E-Crypto News:
11. Do you have any eco-friendly alternatives that you're considering?
Yes, we have options that are 100% renewable mining for our clients.
E-Crypto News:
12. How can you ensure a minimal contribution to Carbon emissions?
Electrical grids, to ensure stability, use a wide variety of fuel sources to energize the grid. We look for opportunities where the majority of the energy provided is renewable. In the same time we help the electrical grid to become more efficient and thus limit the Carbon emissions. 
E-Crypto News:
13. Do you have any environmentally friendly options for those who're passionate about minimal environmental impact?
Yes, we have 100% renewable sites along with options to procure renewable power purchase agreements. Long term we would like to rely mostly on renewable energy for our operations.
E-Crypto News:
14. How did you get involved with cryptocurrencies and their underlying technologies?
The founders have a background and passion in data centers and energy, respectively.  These passions drove the team to explore the industry.

In short order, we found a market that needed operators that were trustworthy, economical, and could scale. We felt our backgrounds were a perfect fit for this industry, and with this, Compute North was born.
E-Crypto News:
15. Where do you see Compute North in the next decade?
Compute North will have hundreds of computing centers located all across the world that deliver large scale computing at a fraction of the costs that are available today.

It will become a distributed cloud suitable for services needing either centralized or edge computing. We believe this will enable new and exciting computing across artificial intelligence, machine learning, and more.
E-Crypto News:
16. Are we going to see an explosion in mining services as the crypto space and the blockchain space continues to grow?
As bitcoin and cryptocurrency becomes more mainstream, we will see continued growth around mining to support the scale of the network.
E-Crypto News:
17. How will the rise of quantum computing affect your operations?
We see quantum computing being a part of our portfolio of compute applications.

Quantum computing will help us solve different kind of blockchain and optimization problems than those we can solve today. It is not just about faster processing. 
E-Crypto News:
18. If you had three wishes and a Genie that could make those wishes come true, what would your wishes be for the crypto space and blockchain space?
Elon Musk will run for President, Dogecoin gets a real development team, and politicians allow this great experiment to run its course.