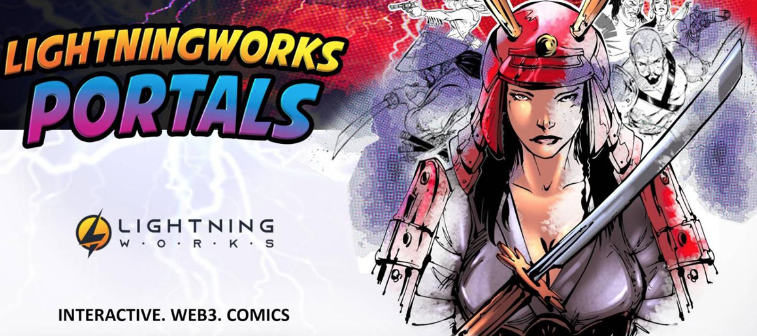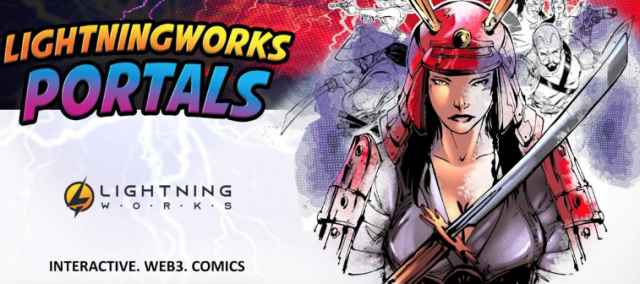 We all know how comics were a phenomenon, especially for baby boomers and millennials. 
Once mobile technology became popular in the early to late 2000s, every comic form from that era took a backseat. 
Since the emergence of Web3 and associated technologies, it seems comics are returning to popular culture. We reached out to Geoff McCabe, founder at LightningWorks, who is working with Jordan Fiksenbaum, the $5 billion marketing force behind Cirque du Soleil for insights on the resurrection of digital comics within Web3 environments. Here's what he had to say.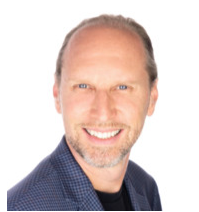 About Geoff McCabe: 
A lifelong entrepreneur, Geoff has built a series of businesses in a variety of sectors. His current focus is LightningWorks, a Web3 company that tells legendary stories told through interactive comics, NFTs and Web3 gaming. Geoff earned a master's degree in Physics and Materials Engineering and has been the founder and leader of two $6+ million/year companies.
The first was Seventh Sense Inc, which built and operated a factory in China with 500+ employees. The second was Anthology Inc, a chain of 30 retail stores in the New England area.
Currently, Geoff is also the owner of two Health/Yoga Resorts, as well as Tropisphere Real Estate, one of the top real estate firms in Costa Rica, and has designed and managed his own group of 30+ Costa-Rica related websites with various profit centers.
E-Crypto News:
How are comic books making a comeback?
Geoff McCabe, Founder at LightningWorks: 
Comics saw a jump in popularity during Covid, but all of that growth was in Japanese Manga, not Marvel and DC, which are really struggling with falling sales. Their core audience of comic book collectors are extremely angry at changes being made to the characters and universes. 
This leaves a great opportunity for new companies that are more like what Marvel and DC used to be, but leveraging NFT technology to make them collectible digitally and available to a global market. 
E-Crypto News:
What roles are NFTs playing in ensuring this comeback?
Comics are an ideal use case for NFTs because digital comics are already a thing, and both Marvel and DC have been threatening to stop printing comics and instead, go to an all-digital, "all you can read" subscription model, which means the end of collectible comics. 
NFTs solve this problem, but so far this hasn't been done very well by Marvel, DC, and their partners, who have developed only centralized solutions, rather than open markets like we're doing at LightningWorks.
E-Crypto News:
Please, can you explain the central ideas behind LightningWorks?
Primarily we're a storytelling company.  Comics are just part of what we do.  We also have a working video game called Siege Worlds and our first comics tell the story in a way that the comics and games can play off each other.
For example, the comic book can have secret easter eggs that drop an NFT weapon into the wallet of the owner, if they can find it.  Or, it could be a key that opens something in the game.  Or, the characters in the comic might drop hints that help gamers learn how to solve various challenges.  We're creating a new type of entertainment that's more of a hybrid, and fans like rich, complex universes.
E-Crypto News:
Who are the miracle workers behind LightningWorks?
I think we have the best all-star team in the NFT space.  Besides over a dozen artists that we're working with, many from Marvel and DC comics, we have an incredible management team:

Geoff McCabe – Co-Founder of Games Interactive and Founder of LightningWorks.  Co-founder of top-65 cryptocurrency $DIVI.  Founder of VirtualRealityTimes.com, a top VR News site with over 2200 unique articles on VR and Metaverse.
Jordan Fiksenbaum – CEO of LightningWorks and former head of marketing for Cirque du Soleil, with over $5 Billion in sales during his tenure.

Jake O'Connor – Co-Founder of Games Interactive – Creator of the Stratosphere gaming engine.  Former University professor, teaching VR game development to students in the UK at Birmingham City University.
"Bassy" Bob Brockmann – Music and Sound Advisor – World famous music producer with over 25 Grammy nominations, 2 wins, and multiple platinum albums. 
E-Crypto News:
In what ways will NFTs come into gameplay?
NFTs absolutely must make gameplay more FUN.  And this is how most companies are failing. They're using them as a money grab.  We are turning that around and mostly either giving them away in our comics, or allowing our players to find them or forge them by completing tasks, getting lucky with various drops, and other gamified methods that are addicting and don't give players the sense that they're being milked for cash by the company.
E-Crypto News:
Please, can you tell us about Siege Worlds?
The story involves our own version of world-famous heroes from various countries and cultures around the world.  These characters are already famous and beloved in these countries, but we are taking our own spin on them so that people don't know everything about them. 
The characters wake up on a beach, and the last thing they remember is dying on Earth.  Now, they're forced to fight wave after wave of monsters, and when they die, they are reborn.  They must discover the mystery of their predicament, and ultimately escape.  

Jake OConnor, our head of games, used to teach how to make gaming fun at the University level, to game developers in the UK.  He's also a specialist in VR.  So Siege Worlds, despite being in alpha mode, is already downloadable and very fun.  Jake personally built a custom engine for it that we call Stratosphere.

E-Crypto News:
How will Jordan Fiksenbaum's marketing prowess enable the LightningWorks project to achieve critical mass?
Jordan has the most amazing rolodex of CEOs, CMOs, and CFOs globally from mainstream entertainment companies.  He's discussing partnerships with them now.  Most are interested in NFTs but are waiting for the JPEG/Apes phase to pass before they really jump in.  We're still very early for mainstream, but our model is very appealing because we have so many new technologies designed for mainstream adoption.
E-Crypto News:
Just how popular are mangas as cultural icons?
Manga is much bigger than Marvel and DC put together, which is why we're focusing on the Manga style of storytelling, and doing about 50/50 art style.  Manga's focus on long-term stories and iconic character development is much more what today's audience wants.
E-Crypto News:
How can mangas, and comics within web3 ecosystems increase the adoption of cryptocurrencies and their affiliated technologies?
NFTs are a natural fit for storytelling, and we'll be doing not just full comics, but mini-comics as well, such as 4-5 pages.  We believe that the community will tell us which characters and story concepts we like, based on their market value. 
This will help us to decide where to focus our efforts.  This feedback loop we're developing, with Web3 and global, open markets, therefore will give us a strategic advantage over competitors that are using only Web2 to tell their stories. 
E-Crypto News:
Are there any other sister projects that Geoff McCabe is currently a part of?
Yes, Geoff is still Chairman of the Board of the Divi Project Foundation, a $50m market cap cryptocurrency that did an ICO in 2017 and is partnered with La Liga football league.
E-Crypto News:
How will comics be valued as NFTs?
Comic books have been collected for decades and some have sold for millions of dollars, so there's a well-established value to them in our culture.  First issues in a series or first appearances of iconic characters are particularly prized by collectors.  Digital comics, without NFTs, don't have this value because there's no scarcity. 
NFTs as they are currently done by others also lack a key element of collectibility, which is a reduced supply.  Comics are lost, damaged, read too much, or otherwise aged so that the supply of high-quality ones over time goes down. 
We have replicated that process with FORGING, which allows collectors to take three comics of a rarity tier, such as common, uncommon, rare, etc, and forge them into a single comic that's guaranteed to be rare than the original three.  This reduces supply, gamifies the process, and introduces an element of surprise that's fun for fans.
E-Crypto News:
What technologies will be behind the interactive comics?
The main difference between our comics and those of our competitors is that they are JPGs or PDF format, while ours are HTML5.  Each comic page is like a website, which means we can add animation, interactivity, mini-games, marketplaces, music and sound, multiple languages, easter eggs, 3D tools, and nearly anything that our creators can imagine. 
We believe this will usher in a new era of collectible comics that are more able to compete with the thousands of other options kids have such as Netflix, thousands of video games, Tik Tok, etc.
E-Crypto News:
Please, can you tell us about the Comic creator App?
For the past two years, we've been building a photoshop-type app that allows comic/manga PRODUCERS to launch complex NFTs or entire NFT Comics onto a variety of blockchains.  Producers can use crowdfunding to pay for it, crowdsourcing to put together a team, then a variety of tools to add animation, sound, text, and interactivity. 
Once launched, the team gets paid for each sale and resale from the project.   We believe that millions of people have a story to tell and that NFT Comics are a great way to do it, and always with an eye on getting these comics made into movies or TV shows by major studios.
E-Crypto News:
 Please, can you tell us about the NFT marketplace?
NFT marketplaces such as OpenSea aren't designed for complex NFT ecosystems like LightningWorks are building.  They are designed more for simple collections of JPEGs.  Our marketplace is being built to service the needs of real NFT companies that have multiple characters and stories. 
Over time we will have hundreds of different NFTs types, since each comic, ideally launched monthly, will be its own collection.  But users often have favorite characters.  So with our marketplace, it makes it much easier to find exactly what they're looking for because it's more keyword driven. 
And of course, we'll enforce creator royalties and help teams to automatically distribute sales and royalties to a variety of people on the creative team.  Since we believe that NFT Comics and Manga will come to dominate the NFT art space, we think our marketplace will grow very quickly, because we will include all the NFT Comic projects in the space, and will work to curate them with expert opinions, as well as providing a place for fans to interact with creators and each other.
E-Crypto News:
How will "play-and-earn gaming" work within the LightningWorks ecosystem?
Most "Play to Earn" games aren't very fun, because there's too much focus on the token or the NFTs.  People only play them to get free crypto.  We'll be a "Fun First" and only adding cryptos and NFTs when it makes gameplay better. 
One good way to use cryptos and NFTs is for collaborations, so we're making it easy to add new coins and NFTs so that we can set up collaborations with other companies and get their users.  For example, we can easily add a new character or crypto to the game to help grow our fan base from other communities. 
We also have built-in a forging system within the first game, so players can collect everything they find or earn to be able to forge items or ingredients into better, more powerful items to level them up. 
This type of gamification has a quality of fun all on its own, but we've made it even better by making it so that users can forge NFTs, personalize them, and then give or sell them to other players.
E-Crypto News:
What benefits do comic creators gain from listing their work on LightningWorks' NFT marketplace?
Comic creators who are interested in reaching a global market, earning royalties, or adding a new revenue stream with NFT versions of their comics, would be a natural fit.  NFT Comics are still very new… so new that OpenSea doesn't even have a category for them yet. 
We think that NFT Comics will be a very big category within a few years, so creators who get in early are likely to get more attention and fans as the market grows.
E-Crypto News:
What does the future hold for Web3 comics?
The potential is gigantic, especially when thinking in terms of iconic character creation.  It's estimated that Spiderman alone is worth between $4-6 billion.  Web3 gives us a new way to allow a global market of fans to create and test character ideas, story snippets, and empower fans to co-create with them. We're building many tools that allow all this to be possible.
E-Crypto News:
Do you have a specific target market for LightningWorks?
LightningWorks is focused mainly on Stories, Tools, and Communities.  Everything else just details.  Games and comics are just two possibilities, but there are hybrids of these, music, animations, movies, etc, that all share the same toolset and appeal to the same communities. 
Our focus at the moment is on sci-fi, superheroes, and fantasy worlds, but our tools can be applied to romance, coming-of-age stories, or even building educational materials.
E-Crypto News:
In what ways will LightningWorks bring the "old guard" into the new world?
Many mainstream companies have already dabbled in NFTs and most have been burned and the value of their NFT products hasn't held up well.  They see the potential of scarce digital collectibles, but until now the technology hasn't been there to bring in the masses of people because it's just too complicated. 
We've made it far easier than before to collect and manage NFTs, so with a few more months, we'll be ready to partner with the bigger companies, because the addressable market is much larger once users don't need to learn Metamask, OpenSea, and other complicated new things.
E-Crypto News:
Any secrets you want to share about the project? Care to spill the beans?
Our "Reveal" is happening on Nov 27th, so the buyers of our first NFTs, our LightningWorks Portals, will find out which of the five tiers they get.  Common, Uncommon, Rare, Epic, or Legendary.  We will release a lot of details at that time that have remained vague until now. 
We also will be releasing our first comic soon, a mini-comic of only five pages to introduce a new character named Kumo, who lived in the late 1700's in India and was, in our universe, the strongest Human ever to have lived on Earth.