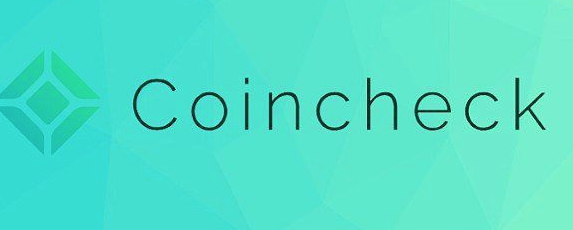 Coincheck is known as one of the leading crypto exchange platforms all around the globe. People prefer it more due to its liquidity, high trading volumes, and confidence in the authenticity of trading volumes. As it originated in Japan, it is the most famous and recognized Japanese Bit Index AI platform.
Initially, this platform was only dealing with Bitcoin, but with time it started offering Ethereum and other crypto assets too. What's interesting is that this platform has a professional version, Coincheck Tradeview. This platform is quite similar to other exchange platforms and is used to trade or exchange traditional fiat currencies such as the dollar.
More about Coincheck:
Coincheck was developed and started operating in the year 2012 under the supervision of its parent firm, Rejupress. This exchange initially offered basic exchange services and then started rolling out a payments and lending system in the year 2016.
But Coincheck got the hype in 2018. It was when the hackers got access to transfer 534 million dollars' worth of a cryptocurrency out of their crypto wallets. As the wallets were hot, they were linked to the internet connection. Later then the executives of Coincheck made a public declaration about the theft. This news caused a huge impact and made cryptocurrency prices tremble to a great extent. Also, the company promised to compensate users for their losses.
In April 2018, the Coincheck platform was attained by Monex Group, Inc. which is an online brokerage with a solid reputation and recognition in the financial space. This firm runs brokerages in Japan, the U.S., China, and Australia. In the year 2019, Coincheck was again approved by the Japanese government to once again start functioning as an exchange platform for cryptocurrencies.
For crypto trading purposes you can also check out Coinbase and Bitcoin Trading Software.
The Journey of Coincheck:
Coincheck is still expanding in the crypto market. It was March when Coincheck started its NFT which was the first-ever NFT marketplace in Japan. Then in March 2022, Coincheck made a
public declaration that it was evolving with Thunder Bridge Capital Partners IV which was a special purpose acquisition company. Then in May 2022, the platform acquired the Otherdeed land within a new Metaverse project, Otherside from Yuga Labs, which are also the Bored Ape Yacht Club NFT creators.
Otherside is known as the Metaverse gaming experience where NFT owners and holders convert their non-fungible tokens into playable avatars. Coincheck is also working on offering NFTs on its NFT exchange platform.
The Working of Coincheck Exchange Platform:
The Coincheck exchange platform matches the bids and offers of clients and users with the mutually settled price that shows the lowest price the supplier is willing to accept and the highest that the purchaser is ready to pay. To initiate and conduct the transactions, the clients have to deposit traditional currency.
What's good is this platform does not charge transaction fees like all others. It only charges users for deposit and withdrawal charges. The currency you are transferring or withdrawing will set the fee which means you will be charged fees according to the currency you are working with. Moreover, fees are also imposed on executed exchange orders.
The fees charged from you will be taken in the shape of the token you are transferring. For a better understanding here is an example, if you are using Bitcoin, your fees will be charged in bitcoin.
What's more, is that Coincheck not only offers exchange services but also offers Coincheck payment. This service lets the companies accept payments in the form of bitcoin tokens. Particularly, for e-commerce websites, Coincheck Payment utilizes an API to manage all the transactions.
Retailers and Sellers can get access to Coincheck Payment and use it by installing an application. For businesses and companies, it is a must to create an account first, then complete the authentication step, submit the documents required for identification and download the application.
Bottom Line:
Coincheck is a cryptocurrency exchange platform just like many others already in existence. It is also an NFT marketplace that was established in 2012 and its headquarter is in Tokyo, Japan. This exchange is made for all the people all over the world using cryptocurrency, but it is majorly used in Japan. It has maintained its position as it constantly comes under the list of top 20 cryptocurrency exchange platforms.