Trust is one of the most valuable assets for brands, particularly for industries involving finances, money, and investment. While achieving trust is not a walk in the park, especially for cryptocurrency projects, there are different marketing strategies for leaders to establish industry credibility.
The crypto space relies on leveraging the community to drive distribution and adoption. These communities thrive on the basis of trust, transparency, reward, autonomous governance, transparency, and common values. If a company is not credible enough, clients will not do business with them; partnership ties will be out of the question. In this article, we discuss how web 3.0 brands can build strong and engaged cryptocurrency communities by prioritizing trust and credibility.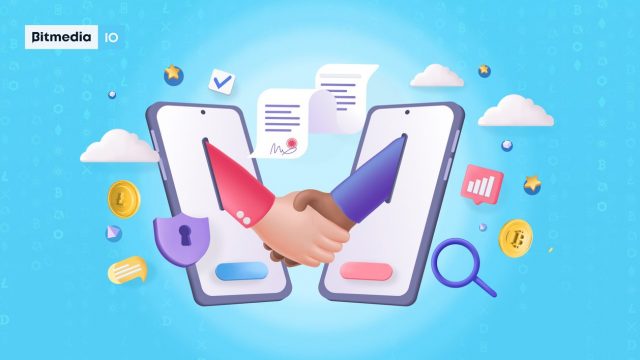 Customer Experience (CX) and User Interface (UI)
Customer Experience is a vital trust engine for web 3.0 brands to grow and attract customers. The cryptocurrency journey is awash with difficult technical jargon, but the services should not be. Crypto lending, borrowing, decentralized gaming, casinos that accept crypto etc, blockchain logistics, and all other web 3.0 -related solutions need excellent CX for mass appeal. The navigation buttons should be in the right place, thus, simplifying the process of locating deposits, account balances, withdrawals, and accessing funds. The main goal is to have users have a smooth experience when interacting with the business, thereby building trust and loyalty.
Showcase a Straightforward Roadmap or Vision
Let your prospects know your goal, showcase the vision of the crypto project, and outline how your brand will cover every milestone. This will build more trust because customers will now know whether the brand will be short-lived or in for the long term. Throughout the roadmap, crypto marketers leverage the power of community to gauge feedback, strengthen transparency, and build trust.
System Design and Tech Proficiency
Building and running a web 3.0 project demands cryptographic knowledge. This technical know-how is vital for maintaining and securing the decentralized network, protocols, and applications. Illegal activities have grown in number across crypto and DEFI between 2022 and 2023. Data from Market Finance suggests DEFI loses $3.1 billion per year to cryptocurrency scams and hacks. For such reasons, the average DEFI user is looking for a secure platform that will take their funds and personal data. To appeal to the trust of this user, cryptocurrency projects have to perform regular audits, provide regular updates, and notify users about such updates.
Create Top Notch Content
Not all content is top notch. When it comes to marketing, most leaders make the mistake of paying extra attention to written posts. This happens at the expense of other content mediums like video, interactive 2D and 3D display ads, podcasts, Live AMAs, and so on. Building trust for crypto projects using display ads can be a crucial aspect of a successful advertising campaign. Here's how Bitmedia.io, as a crypto advertising network specializing in crypto, can use its unique features to establish trust with the target audience:
Advanced geo-targeting capabilities
Real-time analytics and metrics
Blockchain marketing case studies
Transparent pricing and effective ad placement
Customized advertising solutions
Content should be valuable, entertaining, and informative. These three are the main building blocks of top notch content. Markers have to find the balance between the three attributes and remain consistent in generating buzz through content creation. During an age where people spend most of their time navigating social media news feeds, leveraging these platforms to distribute good content will ultimately strengthen credibility.
Bitmedia.io is a digital advertising network that specializes in offering ads for a variety of businesses. It offers a tailored advertising solution for advertisers wishing to reach a niche audience in the cryptocurrency, blockchain, gaming and betting industries. The platform provides a number of ad forms, including display banners, native advertisements, sticky ads, and pop-ups, allowing advertisers to successfully market their products or services.
Related:Do You Know Who You Are Digitally? Lars Seier Christensen Explains…
Participate in Community Events
Cryptocurrency venture leaders have to mark key industry events and attend them. These could be conferences, keynotes, exhibits, product launches, ICOs, and NFT community events. Whether these events are physical or virtual, that won't matter as long as a crypto brand sends their rep. Community is an excellent way to also connect with fans, customers, and potential clients. There are almost a hundred crypto events happening per week across the world. In every one of them, projects are able to connect with hundreds of thousands of people who would be interested in their offerings. This will also bring them closer to their end users to answer any questions and demonstrate new offerings. If this is not a trust builder, tell me what it is.
Super Partnerships
Do not just look for a partnership; look for a big popular and credible brand, particularly those that share similar goals with your brand. There are times competing brands appear like competition; however, this appeal is only on the surface. However, at the core of both businesses, they could foster wonderful and profitable partnerships. In addition, the crypto industry is reliant on affirmative action from the community to thrive, especially given the sheer volume of regulatory authorities standing on its shoulder. Crypto brands can leverage strong partnerships to win more trust, build credibility and appeal to more people.
Strong PR
Public relations is valuable for both early-age and established cryptocurrency blue chips. Good PR increases visibility, generates buzz across different media, and informs community users about new updates and breaking news. Prospects, customers, and investors feel closer and more confident with brands that communicate consistently. Web 3.0 brands can leverage PR to effectively stay in touch with their community by hiring a good media agency like Bitmedia.io.
Closing Words
To ensure unwavering trust from advertisers, Bitmedia.io, as a specialized advertising network, goes the extra mile by employing cutting-edge targeting capabilities, including geolocation and device type, enabling advertisers to precisely reach their intended audience. Beyond just providing ad services, the platform's commitment to transparency is evident through real-time analytics and analysis, empowering advertisers to monitor and fine-tune campaign performance for optimal results. By uncovering all touchpoints in the customer journey and establishing stronger market traction, Bitmedia solidifies its reputation as a trustworthy partner, instilling confidence and reliability in every crypto project's advertising endeavors.