So, we were able to catch up with cryptocurrency legend and Billionaire Brock Pierce for a one-on-one chat on the current state of the cryptocurrency space.
Needless to say, we were excited to talk to him and it was interesting to note his insights into what's happening in the space.
Here is what Brock Pierce had to say about the state of the cryptocurrency space among other things.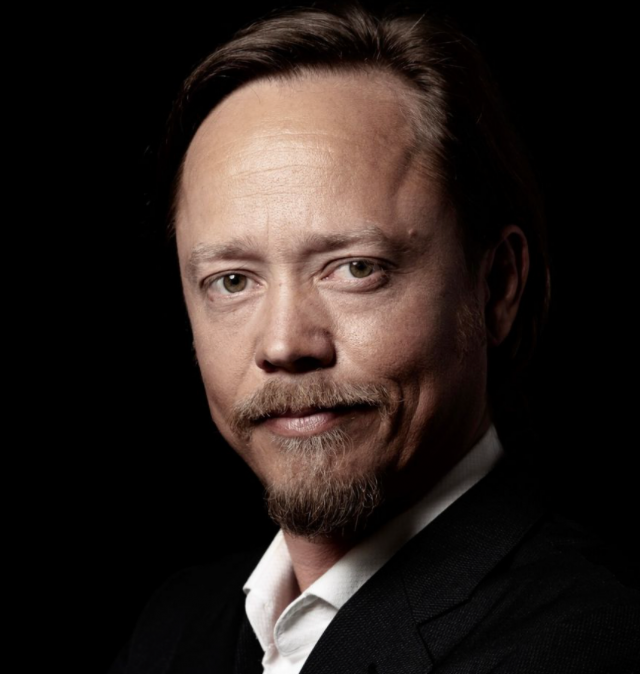 E-Crypto News:
Welcome back to E-Crypto News, Brock! How have things been with you?
Everything's been great just got back from a trip to El Salvador with a delegation of players and technologists within the cryptocurrency space. And I also had a fantastic stop in Monaco for the Wealth Conference, which was hosted by Sir Anthony Ritossa, Chairman of Ritossa Family Office.
E-Crypto News:
What have you been doing since our last interview?
What have I been doing? Well, I've been actively continuing to invest in this space and also help entrepreneurs and philanthropists and governments with their understanding and endeavours within the cryptocurrency space.
E-Crypto News:
Elon Musk recently achieved a "larger than life" influence within the cryptocurrency space. What are your thoughts on his activities and the formation of his infamous "Bitcoin Mining Council" among other things?
A lot of the efforts that Elon Musk has made with his own understanding and activities in the crypto space have been misunderstood or misplaced. He's going through the process of understanding and learning about the space. And after bringing up some of the questions and concerns around energy usage within proof of work mining it shows that he's willing to learn and listen to people in the space and setting up the Bitcoin Mining Council.
E-Crypto News:
What do you think can be done to limit individual and corporate influence over cryptocurrency prices?
I don't think it's necessary to limit individual and corporate influence over the prices, just that the industry from the beginning has had volatility and at different points in time as the narrative and growth changes. Certain statements made whether from central bankers or executives within investment banks, or individual entrepreneurs like Elon Musk have been able to add to that volatility, but it's all part of the growth process of the whole industry.
E-Crypto News:
How is the FRAX project coming along?
FRAX has continued to grow and held up incredibly well with the growth of the FAI and the recent pullback.
The recent issues with Iron finance and Titan have only led more people to look at FRAX and the success that is had and now the TVL total value locked, it has climbed over 200 million.
E-Crypto News:
World Governments have been creating many bans and limitations on cryptocurrency-related activities in recent times. What are your thoughts on this?
In general, going back to the beginning of the cryptocurrency industry, Fred Wilson put out a great quote saying that whenever China has banned something, you should buy it. And so we never are concerned when governments make rash decisions about bans and limitations. And more often than not, they end up coming around to it and allowing other aspects within cryptocurrency related activities to occur.
E-Crypto News:
El-Salvador recently adopted Bitcoin as legal tender! How does that translate into a win for the cryptocurrency space? What do you think needs to be done to create more wins like this?
We had a fantastic trip with a delegation in El Salvador. The more that governments small and big start to realise the potential and understand all the different nuances of Bitcoin, the more important it is for the growth of the whole cryptocurrency space. I think many other governments are looking to El Salvador now to understand what it means to have Bitcoin as legal tender, and then also should cause some clarity to the tax and other legal aspects of Bitcoin and the exchange of it around the world.
E-Crypto News:
What are your thoughts on the rapid rise of the Non-Fungible token (NFT) space? Now that the markets seem to have cooled, what do you think will come next? 
The growth of the Non-Fungible token space has been remarkable over the past year. And just like any fast-growing sector, there will be periods of volatility and it is actually very healthy for the long-term prospects of the space.

As for the recent cool off, I think the entrepreneurs within this space and a lot of companies have raised significant amounts of capital and drawn in better and better technologists. So, we'll continue to see innovation and feeling the growth of the NFT space over the next couple of years.
E-Crypto News:
Now that we're seeing some light at the end of the tunnel as the COVID-19 pandemic seems to slow, and the effects of last year's inflation comes into effect, what role do you think cryptocurrencies and their underlying technologies play in the new economy?
Now that we are nearing what we hope will be the end of the Covid-19 pandemic, the idea of inflation and worries about it around the world have been a larger part of the global mindshare. The amount of money printing that governments have done around the world in response to economic slowdowns to try to fuel the growth to try to put money into the hands of their citizens, has been staggering and unlike anything that has ever occurred before in history, many have turned to cryptocurrencies as a potential inflation hedge. And then additionally, when you think about the tech underlying technology there, as governments try to interact with their citizens more directly, using cbdcs and other digital wallets will continue to see cryptocurrencies play a larger and larger role.
E-Crypto News:
Several developing countries have talked about creating their own digital currencies. Several of these countries can't boast of 24 hours of electricity to every home or good internet access or healthcare. What are your thoughts on this?
We're just seeing the beginning of experimentation within countries creating their own digital currencies. They're still learning about what that means. And within cbdc Central Bank digital currencies, we're going to see a wave of innovation as different countries, experiment with it and realise the potential it could actually be a catalyst for many countries improving their electric grid and internet access across the entire country.
E-Crypto News:
The cryptocurrency space has been waiting for the "aha" moment when cryptocurrencies will be adopted en masse. What do you think is slowing the mass adoption of cryptocurrencies, and how can we deal with the problems that have disabled the mass adoption of cryptocurrencies and allied technologies?
I would say that the cryptocurrency space has actually continued to grow and adoption. Occasionally, well as the price goes through periods of volatility and pullback, people overlook what's actually occurring with more and more companies getting involved in the space and more investors and individuals really understanding the potential of cryptocurrency and adopting it into their daily lives.
E-Crypto News:
A few months ago, cryptocurrency prices reached new highs we never thought will occur this year. What are your thoughts on the recent price dips that we have been experiencing?
This is a natural pullback that has occurred a handful of times in the market, we're now at a healthier level, where I think the market should sustain over a couple of months. And then if it does, so, there's a good chance that we'll see continued price increases later this year and into next year.
E-Crypto News:
What advice can you give to those who are experiencing fear, uncertainty and doubt within the cryptocurrency space (especially the newbies)?
Fear uncertainty and doubt have been a mainstay describes that fear, uncertainty and doubt have been commonplace within the cryptocurrency industry every single year. It is. That's why we urge people to really learn as much as they can about the space and not to use leverage or chase the latest fad or meme coins and really try to get deeper in their understanding of the potential.
E-Crypto News:
Recently, mainstream financial institutions and news media organizations "suddenly" and out of the blue became "experts" on cryptocurrencies and their allied technologies in a bid to drive market sentiment in negative directions, all in a bid to preserve the status quo. They have issued all kinds of resorts and commentaries, mostly bashing cryptocurrencies and their underlying tech. What are your thoughts on the emergence of these guys who thrive on negativity?  
Pundits who thrive on negativity exists in every single industry. And they actually are a crucial part of leading the discourse as we go through the understanding of the potential positives and negatives within an industry. We prefer to focus on the light and think that the true technologists, entrepreneurs, and builders are really bringing to light all the positive ways that cryptocurrencies can affect people's lives for the better.
E-Crypto News:
What do you think your legacy will be?
So a lot of people have recognised me as a cryptocurrency billionaire, but really, I've been an entrepreneur, I've been a technologist, I've been an actor, and what I hope people will consider and my legacy will be, you know, the idea that as a billionaire, I've been able to affect over a billion people in the world and to help improve their lives and really to serve humanity.
E-Crypto News:
If you could relive the ten years again or reverse the last ten years to when Bitcoins and cryptocurrencies where virtually non-existent, what would you do differently this time?
What would I do differently? I don't think it's very healthy to look back on the past or reverse any period of time. But if I would do it differently, I would not only have bought and held more cryptocurrency myself, but I would have been even more adamant about helping others get into the space and opening people's eyes to what I saw early on.
E-Crypto News:
What would you say is the current state of the cryptocurrency space?
The space has gone through tremendous growth in the past year and currently is digesting some of the exuberance that occurred in the last couple of months. I think it's a very healthy place and we'll see continued growth from here.
E-Crypto News:
What role can the Bitcoin Foundation play in the accusations brought forward that different countries are manipulating Bitcoin prices and control the majority of Bitcoin mining activities?
The Bitcoin Foundation has played an important role, really, throughout the entire lifecycle of the cryptocurrency space and helping people understand and helping drive the narratives around Bitcoin.