DeFi is an umbrella term that applies to all crypto projects built on a system of direct interaction between buyers and sellers. All financial services such as borrowing, trading, lending, and earning interest are carried out without intermediaries. Along with this, users receive complete security and anonymity of transactions.
This technology has received a lot of hype in the crypto community over the past year. If crypto-enthusiasts think to invest in DeFi projects, they should purchase unique project tokens. People can find them on platforms like PankakeSwap, SushiSwap, Saddle Finance, Bancor, and others. But finding the right investment idea is quite tricky. Below, users will find information on several tokens that have the potential to shoot in 2022.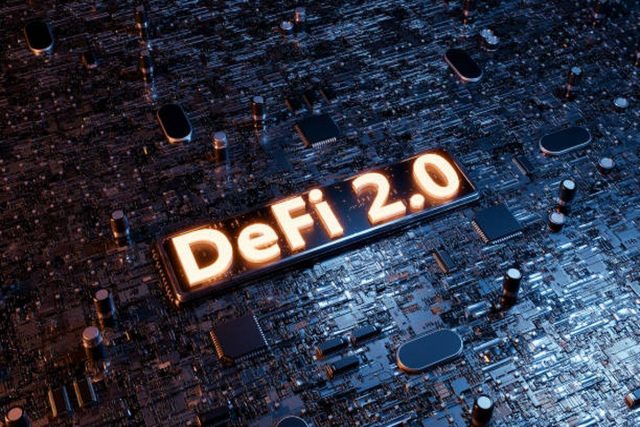 CLV
Clover Finance is a platform that helps ensure stable operation in various blockchain ecosystems. Alternative blockchain networks are starting to get more and more popular. This includes Polygon, Solana, Binance Smart Chain, and others. It is where Clover Finance's innovative solutions come to the rescue, allowing data exchange between different ecosystems. The technology makes it possible to maintain the stable functioning of programs on various blockchains without their fundamental change.
In addition, the company helps solve the problem of accessibility in the DeFi sector. Crypto investors can receive small transaction fees. People should purchase CLV coins to get access to all the functionality. These virtual assets have only recently entered the market, so they have every prospect of shooting in 2022.
AAVE
Aave has established itself as a good player in the DeFi market. This company provides users with the ability to lend, borrow, or earn interest on crypto assets. Each person can deposit a certain amount of coins, which will become part of the lending pool and receive profit from it. Furthermore, other investors can take loans from similar pools.
All payments are made to members of lending pools. The traditional financial system conducts identical operations. But, due to the absence of intermediaries, clients can receive much higher percentages from their virtual assets.
To participate in lending pools, users must have a certain amount of AAVE coins. The price of the token is currently $216. According to CoinMarketCap, it is in the top 50 most popular assets. Crypto enthusiasts predict that the price will double in 2022. That is why users should invest in this technology.
LUNA
Terra is a company that constantly improves the technology of algorithmic stablecoins. This project has been called the next generation of money among crypto enthusiasts. It aims to create a virtual financial system that will function with the help of stablecoins. Terra uses not only the most popular currencies, like the US dollar or euro but also other national currencies. For example, in South Korea, thousands of merchants apply the Terra Chai payment system.
The stablecoins used are based on smart contracts. They provide the purchase and issue of coins. An investor must own a LUNA token to utilize the platform's functionality. The coin has grown by more than 14,000% since its inception. The current price is $108. Investors should buy a few LUNA tokens to profit from the coin boom.
LINK
Chainlink is a platform that helps blockchain ecosystems receive different data types. With its help, networks such as Ethereum, Polygon, Solana, and others can maintain the stable operation of their platforms and the execution of all transactions. Some main advantages of this innovative technology are:
● The gap between smart contracts of real-world data via oracle ecosystem.
● Stable operation of smart contracts on various blockchain networks.
● Ability to collect essential data for feeding smart contracts.
Chainlink is considered the undisputed leader in the DeFi sector. Back at the end of 2017, LINK cost about $0.18. According to CoinMarketCap, the price of the virtual asset at the end
of March was $16.8. More than 8500% growth is a fantastic result. Investors should keep a close eye on the development of this project because it can boom in 2022.