The crypto market has been experiencing another wave of extreme volatility, and investors' have another opportunity to experiment with the solidity of their diamond hands.
Yesterday, crypto giant Terra (LUNA) fell over 50% after its native stablecoin, Terra USD (UST), lost its peg to the US dollar, a peg that it still hasn't recovered yet.
In that context it may seem scary to invest but in fact, these dips are the best time to do so as they offer the opportunity to acquire quality assets at a discount!
This article will go over Polkadot (DOT) and why now may be a good time to invest in the project, and present two other lesser-known cryptocurrencies with promising future prospects. One of t
hem, Mushe (XMU), is currently undergoing its presale.
Polkadot (DOT)
With a market cap surpassing the $10 billion mark, Polkadot (DOT) is part of the largest crypto projects and one of the most successful ones.
Co-founded by Gavin Wood, a computer programmer and now a celebrity in the crypto field for having also co-founded Ethereum, Polkadot's objective is to connect blockchains together, a concept
that is referred to as "interoperability".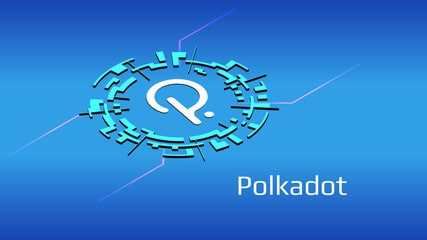 More than simply connecting different blockchains together, interoperability is an ideal that goes much further, by allowing users to easily navigate and exchange assets across different
blockchains, and data to circulate seamlessly.
Other notable projects working in the field of blockchain interoperability are Cosmos (ATOM) or Quant (QNT).
Polkadot's edge lies in the structure of its network, made of two sets of interactive networks, the Relay Chain and peripheral parachains. The Relay Chain is essentially the orbital center of the
Polkadot network, in charge notably of securing the network, generating consensus, or interoperability subjects.
On the other hand, para chain are peripheral chains that may have mission-specific networks and have their own tokens, but always report to the main Relay Chain. On top of that, the Polkadot
network contains a number of bridges that make it compatible with other networks such as Ethereum (ETH), Bitcoin (BTC), or Cosmos (ATOM).
Polkadot is one of the most promising projects in the crypto space and experts regularly announce price targets exceeding the $70 for its native currency, DOT, in the two to three years to come.
The current selloff in the crypto market could therefore be a great opportunity, with DOT currently trading at $11.68 at the time of writing.
Curve (CRV)
Curve (CRV) is a lesser-known project in the field of decentralized finance (DeFi), that is nonetheless a top-tier one.
Similar to Terra (LUNA), another well-known crypto project, Curve focuses on stablecoins by providing stablecoin-focused staking and liquidity providing solutions to its users.

Stablecoins, as the name suggests, refer to a certain group of cryptocurrencies whose price is pegged on a specific real-world currency, such as the US dollar, the Russian Ruble, the Euro, and so on…
Most stablecoins are centralized, meaning that they remain controlled by a central entity, such as Tether (USDT) or Binance USD (BUSD). However, recent years have seen the emergence of so-
called decentralized stablecoins, which are instead controlled by their community instead of an overarching central entity. The best example of such a stablecoin is Maker's Dai (DAI).
Back in 2020, Curve launched its decentralized autonomous organization (DAO), Curve DAO, which led to an uptick in attention for the project from the crypto community. The project's aesthetic
and appealing platform, along with the risk-efficient investment solutions it provides have indeed made it one of the preferred DeFi liquidity protocols amongst the crypto community.
Its native ERC-20 token, CRV, is now trading at around $2.00, a significant discount to its all-time high of $6.90. With the exponential growth of the DeFi space year-over-year, it is easy to imagine
Curve benefitting from a strong growth in parallel given its blue-chip status in that space.
Mushe (XMU)
Mushe (XMU) is a new project with big ambitions that is just getting started.
Mushe recently started the first phase of its native token's presale, which has an entry price of about $0.027. This first presale stage is expected to conclude in just over 14 days, and will then move
on to phase 2.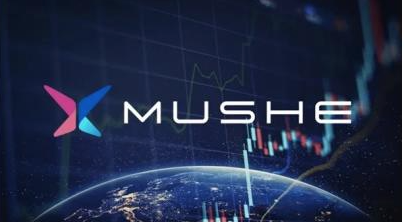 Ultimately, the Mushe development team has announced to be targeting a listing price of $0.50, or about a 100% price increase from current levels, when XMU will be officially listed on an exchange.
Mushe aims to contribute to the creation of a more inclusive financial system that would combine both fiat and cryptocurrency transactions and enable as many people as possible to participate and
access financial services.
For that purpose, Mushe is developing a blockchain-based network supported by a range of native products which will let users send and receive money and other assets near-instantly and
inexpensively.
Based on the description of its whitepaper, Mushe will act as a one-stop shop for users, by including Mushe Wallet (an integrated crypto wallet), Mushe Swap (an integrated decentralized
exchange), Mushe Chat, and MusheVerse.
MusheVerse is the most awaited product as it will essentially be what decides Mushe's success or failure. Indeed, MusheVerse will be Mushe's digital platform which will enable instant crypto and
fiat transactions, and where users will be able to access a range of exclusive financial services, from online banking to more complex long-term investment planning.
Mushe, therefore, set high expectations in its whitepaper, expectations which can only but leave us wondering whether the team will be able to achieve its ambitious goals. The project targets a
public listing for XMU on July 4th 2022, an event worth adding to your calendar!
Learn more about Mushe:
Website: https://www.mushe.world/
Presale: https://portal.mushe.world/sign-in
Twitter: https://twitter.com/Mushe_World
Telegram: https://t.me/musheworldXMU
Instagram: https://www.instagram.com/mushe_world/