Solo Music Founder Barry Solomon has found a niche in the music industry that few have caught on to as of yet. We talked to Mr. Solomon about
Solo Music and the new frontier of digital monetization of music assests, here is what he had to say…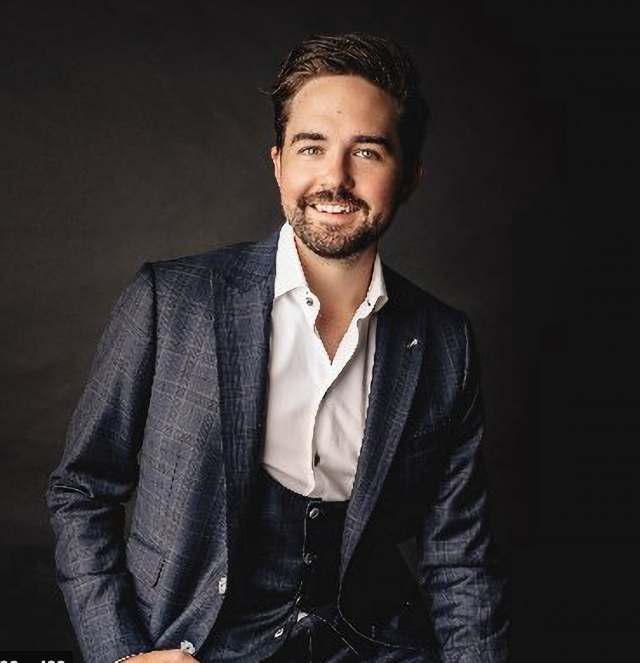 Please, can you explain the general idea and concept behind Solo? What is Solo? What are the services offered within the marketplace?
Solo Music offers the opportunity for musicians, artists, writers, companies, and others in the music industry to share their stories and engage with NFTs and digital assets. We provide strategy and assistance for brands or artists that want to get involved with NFTs, but don't know how. For fans, our platform is an authenticated music marketplace that is devoted to helping this industry maximize the adoption of blockchain technology and digital assets. We will start with NFTs by providing an easy-to-onboard platform where fans can log on and purchase NFTs via credit card in less than 5 minutes. We are striving to become music's digital asset marketplace for digital art, tickets, tokenized royalties and more.
What are the benefits offered to artists and their fans on the emergence of Solo?
We offer artists the opportunity to work closely with our team to create custom NFT drops that enhance their connection with their fans and build upon the existing relationships and communities. We offer an ease of use where they don't need to manage their own NFT store and also are working with a platform that is focused specifically on their industry with extensive experience in both the music and entertainment industry and blockchain. Fans have the opportunity to interact with and take part in their favorite artists' careers in a new way through NFTs.
Why did you deploy your technology on the Solana blockchain? 
We are deploying our NFT platform with Polygon and are working in Solana for ticketing. Users benefit from low transaction fees, making NFT releases more affordable than many competitors on the market today. We believe that cross chain functionality is the future of where this industry is headed and do not intend to be chain specific.
Please, can you tell us more about your journey into cryptocurrencies and their underlying technologies?
I first learned about blockchain in late 2014. I was working as an IT consultant and stumbled on a Youtube video describing the basics of the technology. I was instantly hooked. I spent a good amount of time learning about Bitcoin and blockchain in general, and in 2018 took the plunge and started working in the space full time. I have been involved in projects ranging from mining to tokenized real estate and everything in between. I have found my passion in working with the Solo team and building this business.
What other projects are you involved with at the moment?
Solo Music is my focus right now. I'm going to pour everything I have into this platform and the community that uses it.
Why did you decide to focus on music?
I grew up surrounded by music. My parents were both gospel singers and music played a large part in my upbringing. I have always been very connected to music and had a desire to connect my career in technology with my passion for music. This year has been very exciting for me personally as these two passions have merged and Solo Music has become a reality.
Can you tell us more about your partnership with Eric Paslay?
Eric Paslay is such an inspiring artist to be around and get to know. So many of his songs are widely known, but there is so much more depth to him as an artist that his fans and community don't get to see or interact with as frequently. His drops with us will be incredibly unique and will allow him to share more of who he is as an artist with his community. We are thrilled to be partnering with him on his drops and be a part of this opportunity for him and his fans.
Congratulations on your successful launch! What's next for Solo?
We would love for you to join our discord community or follow us on social media to stay connected with the next phases of our project as we have plans to move into ticketing next and are very excited for the impact we believe we will have in this space.
Each of our offerings will be unique and created in collaboration with the artist and any others involved. We will offer a wide variety of experiences ranging from NFTs that unlock concert tickets and interactions with our artists, to projects that are exclusively digital art. We want to help artists explore all the possibilities that this new world can offer.
Are the music tracks that are sold on Solo sold as NFTs? Please, can you tell us more about this?
Initially, all of our music content will be digital downloads or unlockable content. We are also exploring selling individual tracks on the blockchain. The music industry is a spider web of contracts, and we are working to successfully navigate those legal constraints to bring a true on-chain song purchasing experience. Until then, we will give artists and fans the ability to unlock amazing content and enjoy the experience in that way.
What are your thoughts on the recent Solana outage? What steps have you made to maintain your platform's transactions and user funds in the case of such situations?
We are excited about what Solana has to offer and look forward to growing alongside the platform. All emerging technologies go through growing pains. Blockchain is no different. This is actually a good sign as the technology is continuing to be adopted and it's capabilities are being put to the test. We believe that the platform solves many of the primary barriers to entry for massive blockchain adoption and scalability through its capacity to process tens of thousands of transactions per second, cheaper gas prices and human reaction time scale.
Please, can you tell us more about the intellectual property protections you have put in place for artists?
When it comes to IP, tracking individuals responsible for violating contractual rights is one of the most difficult processes. At Solo Music, we advise artists to produce authenticated NFTs that can be tracked, plus also serve to interact with fans, through a home base where they can acquire their digital assets. Solo Music is working to be that home for artists, brands and the industry as a whole.
How have you made access to cryptocurrencies and their allied technologies easy for artists?
Solo Music makes crypto easy for artists by removing the barriers to onboarding for their fans. A new user can log into our platform, register for a user account and buy an NFT that they own 100% in less than five minutes. There are no seed phrases or identity verification requirements that typically limit a user's interest in completing the purchase process. We want to make it as familiar as possible from an e-commerce perspective. We are heavily focused on adoption and we will continue to innovate to make interacting with digital assets as easy as possible.
What plans do you have for young people who want to sell their songs on Solo?
We are working on several emerging artist programs to spotlight individuals who want to bring their art to Solo. More details will be coming in the next few months.
What inspired the name Solo?
It was inspired by a number of things. The most liberating thing that blockchain will provide for people is financial independence or taking it on Solo. For artists a solo in a song is their time to showcase what they can do. We want to provide them a place to have their digital solo! And lastly, my parents taught me to love and appreciate music and art, so there is a slight nod to them with the Solo moniker.
Are there any new developments we should expect this year? Please, can you tell us more about this?
We will be announcing major artist relationships in the coming months and are launching on-chain ticketing in 2022. We will continue to innovate and bring exciting new technological developments for our users and artists!
Do you have any plans to include other forms of art? Please, can you tell us more about this?
Absolutely. I'm going to encourage you to watch closely for the Eric Paslay drop. We don't want to let the cat out of the bag quite yet regarding what he has in store, but he will be sharing some very cool original art as part of his drop.
See question 12.
Do you have any secrets you want to tell us?
The impact NFTs will have on the music industry is tremendous. It will be a technological revolution unlike anything we've seen since the creation of the internet.
Where do you see Solo in the next decade?
We will be the go-to place for purchasing authenticated NFTs, tickets and other music related digital assets. There are limitless opportunities for what we can and will accomplish.
What prospects do you think Solana holds for the future?
Solana is constantly improving their technological capabilities, and we are looking forward to what their chain can mean for performance and app building within the blockchain ecosystem.