Bank of Japan is reportedly getting ready for digital currency issuance in the private and public sectors. The move comes after rapid moves by China and some other countries around the world inspired Tokyo to look into the nascent yet promising sector.
Central bank digital currency or CBDC is the virtual money that is issued by different central banks. The new currency is used for cashless payments using electronic cards or smartphones just like cash. In that context, some private organizations, including the one established by Facebook, also aim to introduce their in-house digital currencies.
Preliminary reports indicate that these digital currencies will work differently from credit cards and cashless payment services. They are designed to offer retailers commission-free payment infrastructure while the end-users can settle payments at stores and speedily send money to other users using their smartphone apps.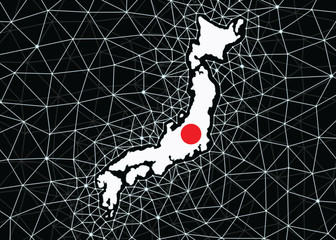 China Takes The Lead
One of the largest and leading central banks for a CBDC is the People's Bank of China (PBoC), China's central bank. This institution has accelerated its plans and efforts to develop the 'digital yuan' in 2020. All that happened as the COVID-19 pandemic hit the country.
PBoC rolled out its pilot programs that offered 200 digital yuan ($31) to every one of the 150,000 citizens chosen by lottery in Shenzhen last October and Suzhou earlier this December.
An ex-official in charge of the payment and settlement systems at the Bank of Japan (BOJ), Hiromi Yamaoka, said:
"China has prompted moves toward digital currency (around the world). It (has done so at) surprising speed, as central banks tend to take a cautious stance for a new system."
According to Yamaoka, the Peoples Bank of China (PBoC) plans to officially issue the digital yuan by 2022. This launch will come at a time when the country is scheduled to host Beijing Olympic and Paralympic Winter Games.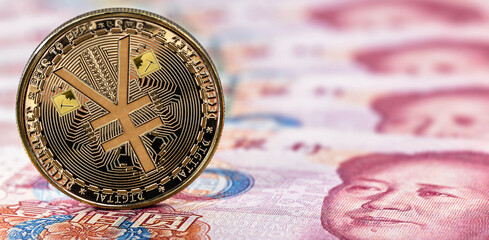 Yamaoka also wants to issue a private-sector driven digital currency. Up to today, he is chairing the "Digital Currency Forum" in Japan. This Forum launched a joint study for developments with almost 30 major firms, including Japan's three megabanks of Sumitomo Mitsui Banking Corp, MUFG Bank, and Mizuho Bank.
Sometime in September, news reports of the emergence of several digital currencies stunned the entire financial world. Central banks of Cambodia in Southeast Asia and the island state of the Bahamas in the Caribbean Sea began to issue their CBDCs in October. The Bahamas CBDC is known as 'Sand Dollar' while the Cambodia currency is known as 'Bakong.'
Bank Of Japan Looks Into CBDCs
One former Bank of Japan official who is a professor at Reitaku University, Masashi Nakajima, commented:
"We are seeing a once-in-a-millennium change in the history of currencies after the long-time use of currency notes following the world's first introduction in China about 1,000 years ago."
Nakajima explained that technological advancements including blockchain to combat cyberattacks and counterfeiting have majorly contributed to the realization of virtual currencies. Now, people can bring and utilize their smartphones to use CBDCs anywhere at any time that they choose.
Interestingly, major central banks, including the U.S. Federal Reserve, Bank of Japan, the European Central Bank, and the Bank for International Settlements, published a joint report in October.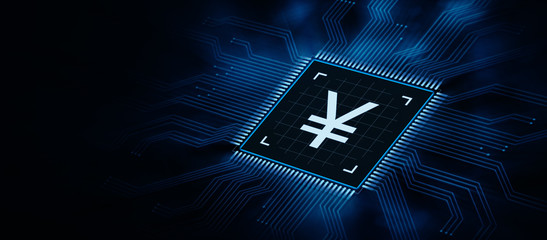 The report said that the group of central banks would jointly explore the possible promotion of innovative payments. However, none of these major central banks has officially decided to release a CBDC for public use. The report reads:
"A CBDC could be an important instrument for central banks to fulfill their public policy objectives and to evolve in step with the wider digitalization of people's day-to-day lives."
The Bank of Japan announced that it would launch a feasibility study on its virtual currency in fiscal 2021 starting in April. It was written in another report:
"The bank considers it important to prepare thoroughly to respond to changes in circumstances in an appropriate manner."
When asked about the digitalization process in Japan's payment systems, Haruhiko Kuroda, the BOJ Governor, told business leaders in September in Osaka:
"Demand (for a CBDC) could be suddenly strong. We aim to be prepared well to respond to changes in our environment."
It May Take Years Before A Digital Yen Launches
But the Bank of Japan might take some years to decide whether to officially issue its CBDC just like many other major central banks. Yamaoka Stated:
"The design of a CBDC is very tricky and delicate. In advanced countries, a CBDC could conflict with existing payment and banking systems."
For instance, the credit card business may lose some ground in the case that consumers and retailers prefer CBDCs. The virtual currencies do not request application forms or commission fees.
Commercial banks might encounter "disintermediation" with a lower amount of deposits in the scenario that people decide to hoard more CBDCs for convenience by changing money from their bank accounts. Eventually, the banks will have fewer funds to lend money to firms and would be quite reluctant to do it.
However, Reitaku University's Nakajima is optimistic about the whole scenario. He said that setting the upper limit for transactions is one of the viable solutions to this challenge. He highlighted:
"When each of the 100 million people (out of 126 million in Japan) owns a tentative upper limit of 50,000 yen in the digital currency, the total amount would stand at 5 trillion yen. This figure accounts for only 5% of the cash circulating in Japan. I don't think the digital yen will affect commercial banks so much when the upper limit is imposed."
Yamaoka Digital Currency Forum
Reports indicate that Yamaoka's Digital Currency Forum is ready to launch a feasibility study for its virtual currency in 2021. The study aims to bridge different existing cashless payment platforms and enhancing interoperability by offering them a 'common' digital currency.
Yamaoka mentioned that the consortium would hope to come up with 'some form' of digital currency that will rival Facebook's Diem plan by 2023. They also seek to collaborate with the Bank of Japan to create underlying technologies to power the new currency if possible. Yamaoka insisted:
"Japan would lag behind other countries if we take a wait-and-see stance until the rollout of the BOJ's CBDC."
Yamaoka's consortium will strive to match the innovation for virtual currencies throughout the world; although the Bank of Japan will take a few years to issue its central bank digital currency.
"We hope Japan leads (other major countries) for digital currency. The leader takes advantages."
Benefits Of CBDCs
When implemented successfully, CBDCs would enable central banks to challenge cryptos like Bitcoin (BTC) and other digital coins launched by private firms. Bitcoin and the others have many limitations that prohibit them from getting accepted as adequate substitutes for money.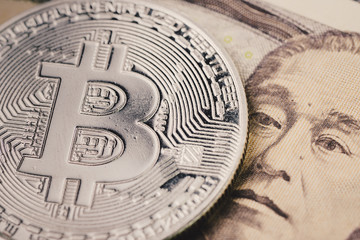 Tom Mutton, the Bank of England's director of fintech, said in a recent Innovate Finance webinar:
"It is not a secure store of value, it doesn't work as a method of exchange, and it's not a unit of account, therefore it fails on all three of the criteria for something to serve as money."
Nevertheless, cryptos will continue to be a major curiosity for individuals and businesses that are frustrated by the time-consuming and expensive processes linked to the transfer and settlement of fiat currency.
Whether or not cryptos will solve their shortcomings, the underlying system of a seamless digital payment strategy will always remain attractive. Hence, the Bank of Japan aims to indulge in the budding space to avoid falling behind its peers globally.