When it comes to cryptocurrency regulation and its allied institutions, nobody does it better than the world's financial centers.
London United Kingdom is one of the world's largest financial centers.  So, one can expect world-class regulation as far as cryptocurrencies and their allied technologies are concerned.
So, if you want to know how to convert Bitcoin into your local currency, look out! CoinJar is coming to a location near you.
CoinJar which is one of the world's oldest and longest-running cryptocurrency exchanges (take a guess, they have NEVER been hacked) recently obtained approval from the United Kingdom's Financial Conduct Authority (FCA).
So,  as we hop to other side of the pond, please, fasten your seatbelts as we hear from Asher Tan about this and more.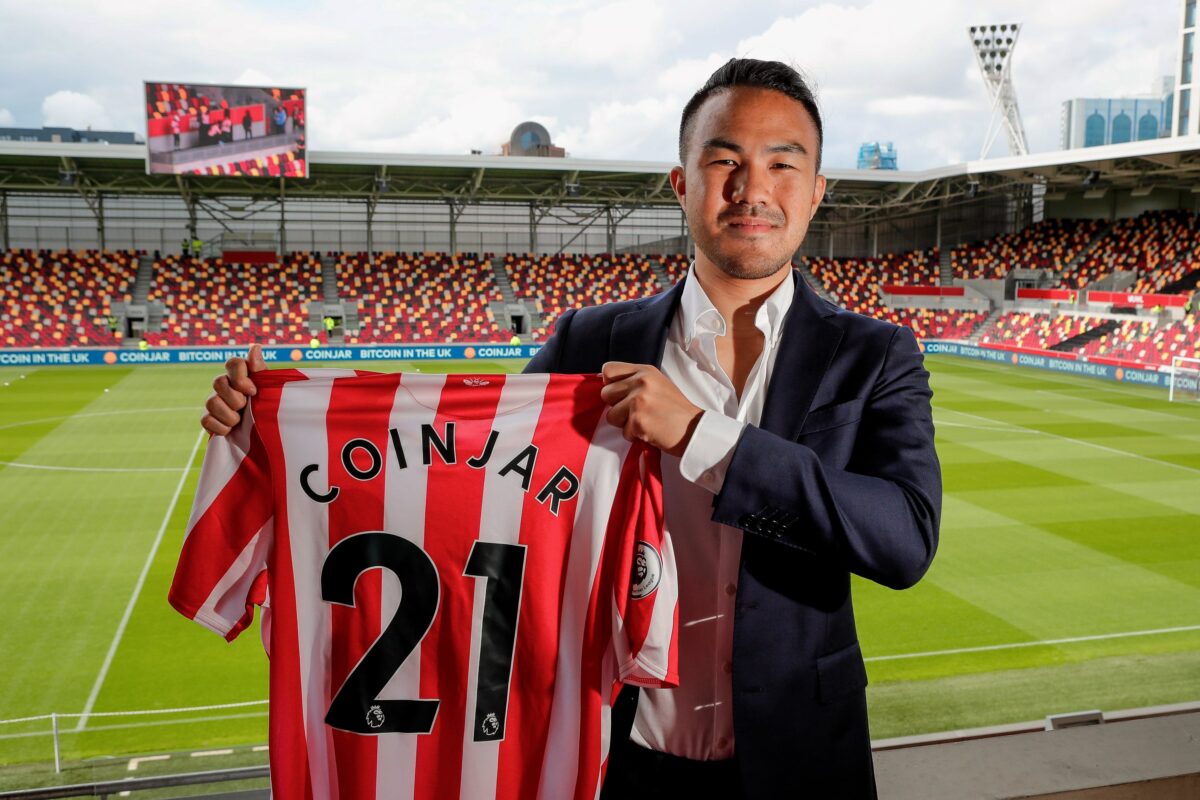 Asher Tan CEO and Co-Founder at CoinJar
E-Crypto News:
CoinJar has been one of the oldest-running cryptocurrency exchanges. How have you guys been able to avoid the regular pitfalls that come with operating a cryptocurrency exchange?
We've been operating since 2013 and we like to think part of the reason for our success has been that we've always been on the front foot when it comes to the regulatory discussion around cryptocurrency.

Crypto is a revolution, but the most important revolutions unfold from within.

Gaining FCA registration is simply the latest phase in this journey.

This wasn't just about continuing  to operate in the UK – it was about doing the work, proving our bona fides and getting a seat at the table as the crypto space matures and evolves into a legitimate and impossible to ignore part of the global financial system.

London is at the centre of the global financial markets. We want to be there when the crypto pivot begins in earnest.

On a more practical level, registration means that we can continue offering our UK customers the fast and convenient services that they've come to expect – lightning fast cash deposits and withdrawals, instant credit card purchases and the ability to spend crypto with our forthcoming CoinJar Card.
E-Crypto News:
Please, can you tell us how CoinJar was founded?
CoinJar was founded in 2013 during a fintech start-up competition by myself and my co-founder and Chief Operating Officer Ryan Zhou.
We'd both been reading a lot about Bitcoin and recognised that there still weren't any legitimate ways to buy and sell it in Australia.
We started with the goal of bringing crypto into the mainstream and we still have that front and centre in our minds.
E-Crypto News:
What kinds of exchange activities are currently occurring on the exchange?
We're a product-focussed company and are constantly striving to deliver services that make it easy for people to engage fully in the cryptocurrency future.

This encompasses everything from our super simple app, which lets users buy, sell, store and send their crypto from the device in their hand, through to CoinJar Exchange, our marketplace for professional traders with zero free trading for taker orders, to diversified baskets of crypto with CoinJar Bundles and our fully-featured crypto card.
E-Crypto News:
Please, can you tell us more about CoinJars' activities as a custodian wallet provider?
We know the long-standing crypto mantra is "not your wallet, not your coins", but we also understand that people want high-quality, secure online storage solutions.

In that way, we want to be more like a bank – people don't say unless you have cash under your mattress it's not your cash.

We offer customers sophisticated multi-factor authorisation on login and transfer, while behind the scenes more than 90% of our customer's assets are stored offline through industry-leader BitGo.

We only offer multi-sig enabled coins on our exchange and all our listed assets go through a rigorous approval process.

In eight years of operation we've never been hacked, lost a customer's assets or been rug-pulled by a project and we wear that as a badge of pride.
E-Crypto News:
What are the benefits of Government regulation of cryptocurrency activities? Please, can you tell us on a broad scale how this is critical to the mass adoption of cryptocurrencies and their allied technologies?
We believe it's possible for crypto to be both an enabler of financial freedom and a legitimate part of the global financial system.

Regulation is a word that strikes fear into many in the crypto space, but we think that it's only by facing the prospect head on that we can shape it into something that actually reflects the system-changing aspects of the cryptocurrency markets and blockchain technology more broadly.

The last thing you want is for governments to start seeing crypto as a threat and banning it outright (a la China).

We need to remember that this is the phase of the market where we surge from 20% adoption to 50% and beyond.

If we want to see crypto being held in pension funds, we're going to have to get there hand-in-hand with the authorities.

E-Crypto News:
Please, can you tell us your plans for expansion into other markets besides the UK?
While we already offer our customers EUR on- and offramps, for now we're focussing on growing our customer base in the UK and Australian markets. Plenty of time for global domination later!
E-Crypto News:
How can anyone check on CoinJar's licensing status with the UK FCA?
The FCA makes it easy to check if any crypto company is on the Financial Conduct Authority Register or list of firms with temporary registration. If they're not on one of those lists, then according to the FCA they're not allowed to trade in the UK.
E-Crypto News:
Please, can you tell us more about your white label service that enables cryptocurrency processing?
We're pretty excited to be moving into the provision of white label crypto services for major companies with CoinJar Clear. Essentially, we offer out-of-the-box functionality for companies that want to be able to offer their customers the ability to buy, sell and hold crypto.

We think this is going to be a big part of the market moving forward and we're already in discussions with a number of FTSE and ASX200 listed companies who are looking to make the leap.
Related: How Many Cryptocurrencies Are There In 2021?
E-Crypto News:
Please can you tell us about your sponsorships? Who are the organizations that are being sponsored by CoinJar?
We're proud to be the official cryptocurrency sponsors of Brentford FC – the EPL's newest team – and the AFL's Melbourne Demons, who just won the 2021 Premiership.

It's thrilling to be in a position where we can embark on industry-leading partnerships like this (we were the first crypto sponsors of a major Australian sporting team) as it really speaks to how far crypto has come that we're up there in lights with the nation's most beloved sporting codes.
E-Crypto News:
Where do you see CoinJar in the next decade?
We're going to continue doing what we do best: creating best-in-class products that reduce the barriers to adoption for cryptocurrency and enable people to take charge of their financial future.

We also have a number of exciting products due for launch in the coming months – including a world first with the potential to revolutionise the way investors buy and sell cryptocurrencies. Stay tuned…

We fully expect that in ten years everyone will have some exposure to crypto, whether it's their own portfolio, through a managed investment fund or pension or even something as simple as an NFT concert ticket. CoinJar plans to be there, helping them out every step of the way.
Related: An OpenSea Clone that Reach's the Apex of the NFT Trading Industry